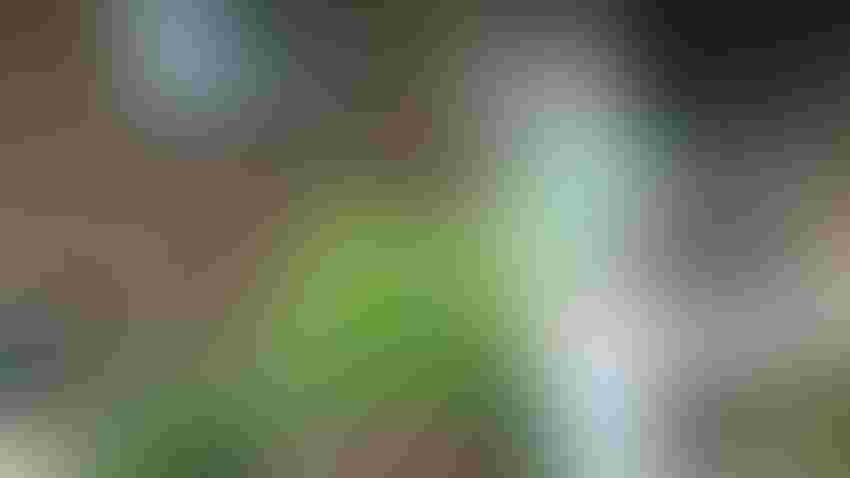 HELPFUL HOMEMAKER: Cherie Westerkamp has a serving heart and enjoys helping others on the farm and in the community. She was named a 2023 Iowa Master Farm Homemaker.
Jennifer Carrico
Growing up on a farm is good preparation for marrying a farmer, but there is always more to learn on each farm — as Cherie Westerkamp learned when she married Bryce Westerkamp.
Cherie was already serving as an accountant for a business in Pella, Iowa, but when she met Bryce and they eventually were married, that became a big part of her job on the farm. Cherie also follows in her mother's footsteps to be named an Iowa Master Farm Homemaker for 2023. While she has always had a part-time job off the farm, being at home was important especially for raising her and Bryce's three sons: Brandon, Camren and Conner.
"We didn't want to have someone else raise our boys. It was important for them to see how the family works together," she says. The couple has always farmed with family, even though how they farmed and who they farmed with has changed through the years. After Bryce's mother's passing, the couple moved to the home farm and is happy to be able to be near the farm ground.
Community involvement
As the boys grew older, they began helping more on the farm, which allowed Cherie to get a part-time job with Visit Pella helping at the visitors center, sharing what happens in the city with all who come. At Christmastime, the group organizes a tour of homes and in the spring, they help with the town's Tulip Time celebration. This job lets her both enjoy the community and help on the farm when needed.
Son Brandon, 25, has a trucking business and hauls for a nearby company. Cherie helps with the bookwork for his company as well. Their next son, Camren, 22, really enjoys farming, and he helps on the family farm as well as with area farmers. He's always working on a car or tractor, including a truck he found that was his dad's many years ago. The youngest, Conner, is 17 and a senior at Pella High School. He will likely attend college to study diesel mechanics.
"The boys are great help on the farm. They have been involved with FFA and other school activities," Cherie adds. "That's what got us involved in the FFA Alumni board." She currently serves as president of the group, which was formed in 2016 to help the local FFA members with programs and projects.
Church activities have included serving on the board and as a deacon, as well as teaching Sunday School to youth, and Cherie has also traveled internationally on mission trips. The family is very close-knit and has kept their faith as an important part of the home.
The farm
The Westerkamps have always believed that if they take care of the land, it will take care of them. While they don't have livestock, they have continued to raise hay to sell to others in small square bales and large round bales. This was always an FFA project for each of the boys.
Corn and soybeans are also raised on the farm, and Cherie serves as the taxi and cook for the crew, according to Bryce. "She keeps us going. She feeds us and gets us where we need to be when moving equipment. Cherie really keeps us all together," Bryce says.
And she also enjoys driving the grain cart during harvest and seeing the crop come in each year — or going for parts to keep the guys going.
In her free time — which, she laughs, isn't often — Cherie enjoys scrapbooking and taking pictures. She has taken each of her boys' senior photos and enjoys making them each unique to their personalities. Helping others in a caring way is how this master farm homemaker lives her life.
Subscribe to receive top agriculture news
Be informed daily with these free e-newsletters
You May Also Like
---