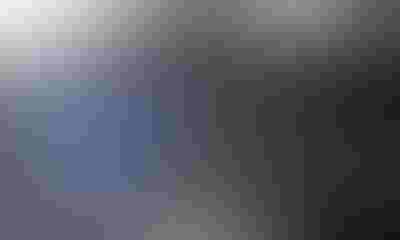 According to Nic Anderson, Illinois Livestock Development Group, more farmers are adding or expanding livestock operations. One key factor in diversifying with livestock? Manure.
Anderson says he could share several stories about manure and soil fertility. "There are farmers that haven't had livestock for 25 years, and we can still see the fertility ring from where the manure spreader stops," he says. "It's impressive."
With a pit system, Anderson explains farmers can capture about 90% of the value. "For hogs and cattle, I use a conservative number of a $150-an-acre asset that goes back to the farm," he adds.

THE MANURE FACTOR: According to Nic Anderson, Illinois Livestock Development Group, manure is so valuable, it has to be part of the decision to diversify.
So when farmers are considering diversifying with livestock, Anderson says the value of manure has to be factored into the equation. "There's true value there," he adds. Hard numbers are difficult because fertilizer prices change and application rates vary, but Anderson offers a rough ballpark on the value of manure:
• 2,500-head finished hog facility = 1 million gallons of manure
• nitrogen-phosphorus-potassium value of manure = $150 an acre
• application rate = 4,000 to 5,000 gallons an acre
• covered acres = 150 to 200 (approximately)
• $150-an-acre asset - $50 application fee = $100-an-acre value
• 150 acres x $100-an-acre value = $15,000
"You just brought $15,000 in value back to the farm," Anderson says.
Manure also has benefits you can't quantify: micronutrients that give it an edge over purchased fertilizer. Over time, Anderson notes, soil health will improve, and farmers should see an increase in yield.
Al Lyman, who raises cattle near Cambridge, says they've used liquid manure on the home farm since 1974. "We've never bought P and K for this farm after we started using liquid manure," he adds. As technology improves, Lyman is able to move manure by semi 4 to 5 miles away. He's managing soil fertility and reducing fertilizer input costs every year.
Read more about why Illinois farmers are adding livestock in "Animal ag makes comback."
Subscribe to receive top agriculture news
Be informed daily with these free e-newsletters
You May Also Like
---