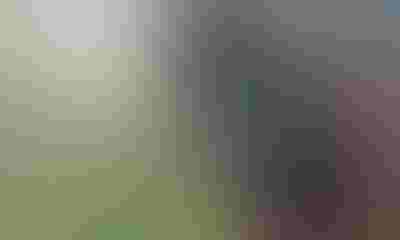 Looking for an easier-to-use nutrient management tool? Some 210 Vermont farms have already plugged into goCrop, a farmer-designed integrated web and mobile package that helps manage crop nutrients.
Since goCrop was developed and field tested by University of Vermont Extension, more than 150 Vermont farms have adopted it to develop, implement and report their nutrient management plans, says Heather Darby, UVM Extension agronomist.

A DO-IT-YOURSELFER APP: goCrop's mobile app even allows you to tap into nutrient management plans on the go. (Photo courtesy of UVM Extension)
This winter, another 60 Vermont farms used goCrop during a series of nutrient management planning courses. Some 74% of farmers taking the course developed a nutrient management plan for the first time. All said the course helped them better understand nutrient management planning. And 96% said their new plan will have a positive impact on local surface water quality in their area.
The mobile app allows easy collection of field data. It also provides a web-based program where farmers and their crop consultants can assess the whole farm in a user-friendly, consolidated view, adds Darby. Integration of the web-based and mobile apps allows nutrient management records to be stored online in a "cloud" database, accessible from any location or device via Internet access.
After working with goCrop, farmers have a better understand farm soil fertility, nutrient reserves and soil types. And most importantly, she says, many confidently plan to implement conservation practices, improve crop rotations, increase soil organic matter and use field aeration to alleviate soil compaction in fields and pastures.
New mapping, grazing plus organic features
Darby's app development team has equipped goCrop with a new mapping component and a grazing planning tool to manage feed and manure of pasture-based livestock. These improvements will better meet the needs of smaller livestock farms. They'll help keep farm nutrients where they belong on the field and out of waterways, she adds.
You can use the plans to meet reporting requirements of state and federal environmental regulations. Organic producers can use goCrop to support organic certification documentation.
The software starts at $249.99 a year. The payback: You can prep and update your own nutrient management plan, according to Darby. And, gaining valuable insight on crop nutrient use can help cut excess crop-related expenses. Give it a free trial spin by going to gocrop.com. 
Additional research and farmer outreach efforts conducted by Darby and her team can be found at uvm.edu/extension/cropsoil.
Subscribe to receive top agriculture news
Be informed daily with these free e-newsletters
You May Also Like
---