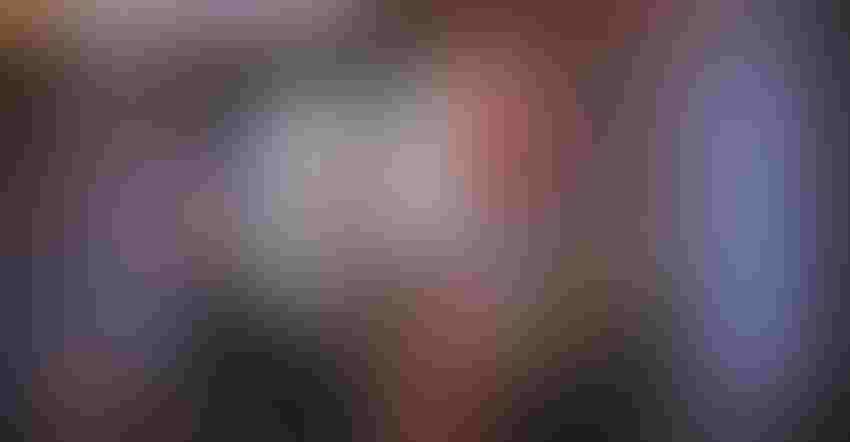 DIRECTING AG: John Sullivan served as a state senator for 14 years before retiring in 2016.
Gov.-elect J.B. Pritzker appointed retired state Sen. John Sullivan as director of the Illinois Department of Agriculture on Thursday.
Sullivan, a Democrat from Rushville, Ill., served as senator of the 47th District from 2003 to 2016. At one point, he was the only person actively involved in farming in the 59-member body.
Sullivan told Prairie Farmer in a 2016 interview that there was a "huge void in the Senate, where there wasn't an ag person. I had no idea that was the role I would play, but I was really able to be that bridge between all my colleagues who are nonfarmers and my farmer colleagues."
Before being elected to office, Sullivan managed his family-owned auction business that specialized in farm real estate and machinery.
Republican Jil Tracy holds his former seat.
"I know the district is a very Republican-leaning district, and I knew there was no way I could win just with Democrat votes. I was proud that in every election, Republicans and Democrats voted for me. And that's the way it should be," Sullivan said in the 2016 interview. "You ought to vote for the person and not the party."
A press release from the incoming Pritzker administration says Sullivan is a strong advocate for the state's agriculture industry and pioneered new ag and renewable fuel programs.
His tenure in office was marked by an ability to forge compromises, a skill he ultimately attributes to growing up in a large family.
"Unfortunately, 'compromise' has become a dirty word in politics. I don't understand why. I'm one of 11 children. I grew up in a huge family. If my mom and dad said it once, they said it a thousand times: Just get along," Sullivan said.
Sullivan holds a Bachelor of Arts in history from Quincy College, now Quincy University. He was born in McDonough County in 1959. He lived on a farm north of Macomb until 1968, when his family moved to a livestock farm in Nauvoo.
About the Author(s) Associate Editor, Prairie Farmer
Austin Keating is the newest addition to the Farm Progress editorial team working as an associate editor for Prairie Farmer magazine. Austin was born and raised in Mattoon and graduated from the University of Illinois at Urbana-Champaign with a degree in journalism. Following graduation in 2016, he worked as a science writer and videographer for the university's supercomputing center. In June 2018, Austin obtained a master's degree from the Medill School of Journalism at Northwestern University, where he was the campus correspondent for Planet Forward and a Comer scholar.
Austin is passionate about distilling agricultural science as a service for readers and creating engaging content for viewers. During his time at UI, he won two best feature story awards from the student organization JAMS — Journalism Advertising and Media Students — as well as a best news story award.
Austin lives in Charleston. He can sometimes be found at his family's restaurant the Alamo Steakhouse and Saloon in Mattoon, or on the Embarrass River kayaking. Austin is also a 3D printing and modeling hobbyist.
Subscribe to receive top agriculture news
Be informed daily with these free e-newsletters
You May Also Like
---