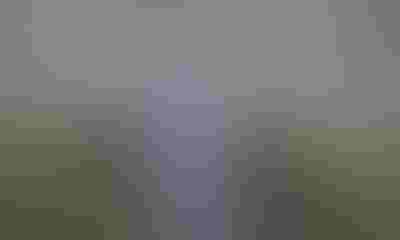 As Illinois agriculture works to educate farmers about minimizing environmental impact and optimizing the use of ag nutrients, Illinois now leads the nation in the number of Certified Crop Advisers who are trained to educate farmers as "4R Nutrient Management Specialists". There are 100 4R Nutrient Management Specialists nationwide, nearly half of whom are from Illinois.

CLEANER WATER: 4R Nutrient Management Specialists offer advice and recommendations for farmers making nutrient loss reduction plans.
"Illinois CCAs and ag retailers have aggressively taken on the challenge of reducing nutrient losses and continue to demonstrate that commitment in their daily work. The training, exams and required continuing education units to remain certified is all done voluntarily and supported financially by these individuals and their employers" said Tom Kelley, Chairman of the Illinois CCA Board. "It's an impressive thing our industry is doing, and we know that Illinois agriculture as a whole will benefit from this vital education and leadership effort" he added.
The 4R program stands for "Right Source, Right Rate, Right Time and Right Place."  By achieving certification in the 4Rs, crop advisers are taking a significant step to demonstrate their competence in specialized nutrient, soil and water management. These key learnings will be shared with thousands of farmers in Illinois who seek advice and recommendations from their fertilizer suppliers and advisers.
This is critical as Illinois agriculture strives to make measureable progress in reducing nutrient losses to Illinois rivers, lakes and streams and to the Gulf of Mexico by the year 2025.
In addition to these newly certified 4R specialists, more than 100 ag retailers, crop advisers and agribusiness employees have taken the Illinois Fertilizer & Chemical Association's "4R Code of Practice Pledge" which signifies they are committed to educating their customers and making nutrient recommendations that will reduce nutrient losses. The pledge includes considerations such as not spreading fertilizer on frozen or snow covered ground, split applying nitrogen, following soil temperature guidelines, stabilizing all fall applied nitrogen and assisting in on-farm research to improve Illinois' nutrient recommendations and nutrient management efforts statewide.
The Illinois Nutrient Research and Education Council provided a grant to the IL CCA program and IFCA to facilitate training classes to help CCAs prepare for the 4R exam. Additional training will be offered in 2016, and the 4R exam will be offered two times a year. This assures that more CCAs will have the ability to study and take the exam, and will increase the number of 4R Nutrient Management Specialists in Illinois.
Subscribe to receive top agriculture news
Be informed daily with these free e-newsletters
You May Also Like
---