Twenty-two years ago today, I hugged my three-and-a-half old son Matthew for the last time.
We were all getting to leave for work, school and daycare. I bundled up Matthew in his coat, snow pants, hat, mittens and boots, and gave him a hug good-bye. He ran for the door to leave with my husband who dropped him off at daycare in the mornings. But something made him turn back and give me a second hug that morning and we laughed as we hugged.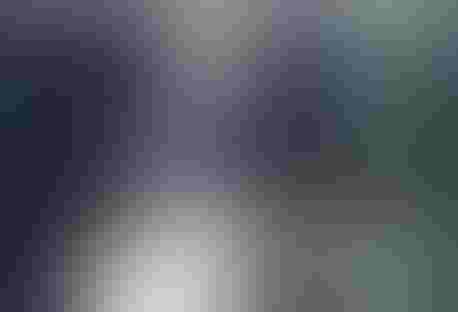 Matthew, age 3
An hour later, I was at the hospital, in a room by myself, listening to a staff worker tell me my husband had been in a car accident. That a young driver had lost control of his car on the slippery road and hit our vehicle head-on. When I asked about Matthew, there was a long pause. Very softly, she said he did not make it.
Yes, some years have passed and it seems so long ago. Yet, there are parts of that day forever etched in my mind and on my heart, as there are certain events that happened in the early years of my grief journey. I know that God placed people and occurrences in my path to help me along toward healing. A listening ear here, a kind word there, a "sign" in which I took comfort.
I thought about hugs and 'I love yous' yesterday after I said good-bye to our youngest daughter and watched her pull out of the driveway to return to college in South Dakota. It's a long five hours for this mom, waiting for a text or call from her to say she's safely back at school.
To give me some peace of mind before she started college three years ago, I contacted several farm friends I know between here and Aberdeen, and asked them if I could give their names and phone numbers to our daughter if she ever had car trouble or needed help along the way. They all graciously said yes, that would be okay.
Well, this trip back for her was a bit adventuresome with icy road conditions and limited visibility west of Milbank. She ended up stopping at her boyfriend's family home about an hour east of school.
I was so thankful she was safely parked for the night.
I think of our eldest daughter, too, traveling to and from work each day, and am so thankful she now has a safer car.
We take driving so much for granted these days. And there is so much more to distract us when doing so, with our vehicles loaded up with electronics—in dash and in hand.
When Matthew died, I was forced to join a "club" I never wanted to join—that of the bereaved parents' club. Every time I hear of a young person's death, I feel such deep sympathy for the parents and siblings, knowing that they will have to make their own ways along grief's path. Everyone walks it in their own way and at their own pace.
If you have family or friends that have buried a child, I hope you continue to reach out to them and share your memories of their child, regardless if their child died last year or a decade ago. One of my fears after Matthew died was that no one would remember him. That feeling has gratefully been mitigated time and again. A couple of friends continue to send me 'thinking of you' cards near the anniversary of his death. Other friends at church still occasionally mention him by name, either at handbell practice (we bought the bells in his memory) or just out of the blue for no reason. I cherish those fleeting instances when I can relive those long-ago memories.
And thank you for being patient with me as I shared this story. We all have pain and loss at some time in our lives and when we have others to help share the load, it helps.
Miss and love you much, Matthew!
Subscribe to receive top agriculture news
Be informed daily with these free e-newsletters
You May Also Like
---