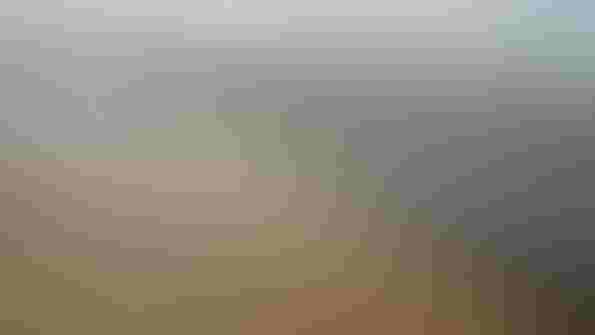 It's been said the act of farming is "growing things in between disasters." Between floods, drift problems and myriad other issues, many growers in the Mid-South have certainly found that to be true this year. And too often the safety net set up to protect from such disaster proves inadequate.
On September 27, Arkansas Rep. Rick Crawford introduced H.R. 6167 to help address the situation. The FRAME (Farm Risk Abatement and Mitigation Election) Act, "would establish tax-deferred farm savings accounts that farmers could then withdraw from during difficult times without waiting on disaster declarations and government assistance," according to a press release.  
On Tuesday (October 4), Crawford spoke with Delta Farm Press about relief funds, FRAME accounts and the possibility of providing agricultural lenders with more options for their farming clients. Among his comments:
On disaster relief funding…
"There are 12 counties that the (Arkansas) governor has asked assistance for. Nine of those are in my district.
"At this point, the best thing we'll be able to offer is long-term, low interest loans. Unfortunately, that doesn't do a lot to help our farmers. For one thing, how much lower can interest rates go? Second, incurring new debt isn't necessarily the best solution to the problems they're facing.
IT'S FREE! Stay informed on what's happening in Mid-South agriculture: Subscribe to Delta Farm Press Daily.
"The fiscal situation in Washington is such that it'll be virtually impossible to implement some sort of ad hoc disaster relief. It almost has to be a widespread cataclysmic disaster to rise to the level to gain enough support for that type of solution. So, I don't see much of a silver lining.
One thing it has done is open the eyes of some of our legislators to say 'we need to empower farmers and provide a few more risk management tools to address situations like this.'
"In agriculture, it's not a question of if but when. Think about the flooding in the Black River area of the state, although there are other areas that were hit hard this year. The uncharacteristic August rains that set in really hurt our farmers. There are estimates some 40,000 acres were lost to those harvest-time rains."
FRAME accounts
On the proposed FRAME accounts…
"We're now looking at a long-term strategic approach to how growers can manage risk. One thing being considered are FRAME accounts that we've put up legislation to provide. It's an opt in so you wouldn't be forced to participate.
"The accounts would function kind of like an IRA. Essentially, it's self-funded disaster relief. You'd make deposits and there'd be tax benefits and incentives for participating.
"The accounts would be administered by a local bank. Growers would be certified by FSA that they are USDA-recognized and eligible for the program. That's really the only qualifier.
"Growers could set aside up to $50,000 a year that can be deposited into a FRAME account. It would max out at $250,000. Some farmers would be able to (get to the maximum) much quicker than others.  
"Did we hit the sweet spot? I'm not saying that. There are definitely smaller operators that can't afford to fund at those levels. There are others who could afford to fund at a much higher level. But we're trying to create some incentive for farmers to be able to get some relief on their own terms."
On finding a way to plug disaster relief gaps…
"Simply put, if you have a disaster on your farm it's a disaster whether it's recognized by the federal government. Think about all the downed rice in Arkansas this year. If the FRAME accounts were in place, a farmer might say 'I'm going to make a terrible crop this year. I'm going to need to pull some of the funds out of my FRAME account.' There won't be a federal disaster declaration because the farmer had an uncharacteristic amount of downed rice. But, again, it's no less a disaster for his operation.
"The other scenario is if, in fact, you did receive a federal disaster declaration. In too many cases, the money is slow in coming. Or – and look at the current situation – there may be a disaster declaration but there aren't resources to provide much relief.
"You still need to have access to some relief. It could be the difference between being in business, or not, next year."
"I've spoken to bankers about this and they seem excited. They'll be administering the accounts so that's a positive for local banks. Also, as the accounts grow they can collateralize a crop loan. So, it not only can help with risk management but improve a farmer's balance sheet."
Inherently risky
In an ideal world, should this have been addressed in the last farm bill? Is it a fair assessment to say you're trying to clean up a mess here?
"There is no fair and even playing field for farmers, frankly. Some detractors say 'farmers should function in the real world like everyone else.' Well, everyone else doesn't have the same constraints, regulatory and otherwise, and the same risks associated with growing our food and fiber.
"Farming is inherently risky but it's also essential. We must look at it as a national security imperative. It's difficult to get that across to folks who view farming simply as any other business. It isn't! Consider the vagaries of the market, the threats of weather, access to global markets, the regulatory regime, the pressures on farmers regarding the price of inputs.
"Unless we have unfettered access to global markets, we have relieved farmers of regulatory pressure and leveled the playing field, we must have farm policy. The day we become a net food importer is the day we pretty much concede our national security interests.
"It's in our interest to start looking at this from a different perspective. Yet, I have a difficult time making the case to lawmakers who are predisposed to think farmers don't need the backing. Some live in major metropolitan areas and there's a huge disconnect. Ag state legislators have to do a better job communicating our message to the House and Senate.
"These FRAME accounts are a small ask. It isn't asking much to allow farmers to fund their own disaster relief. It's a shame it's come to this but it has. We'll have to continue with this type of approach in the absence of a more coherent farm policy."
Reaction, new proposal coming
Reaction to the FRAME legislation?
"Look at who's on board – Louisiana, Mississippi, Tennessee, Missouri. Lawmakers from both North Dakota and South Dakota are co-sponsors. Well, they frequently sustain widespread flooding in those states.
"Put aside flooding and look at drought and hail and tornadoes and anything else that may happen during a cropping year. How about drift damage from an off-label chemical application? There is any number of things that FRAME accounts could help.
"Will these accounts solve all the problems? That isn't the case. But it would be nice for farmers to have this tool to utilize to provide a modicum of relief, to get to the next growing season.
"Another thing we're considering – and we haven't introduced legislation yet – is to provide an ag exemption for farm lenders. That would allow lenders the discretion to carry a crop loan on interest payments when a farmer has a bad year because he can't control the weather. It used to be fairly easy to do that.
"Lenders know their farmers, they know their character, ability, collateral, all of that. But Dodd Frank took away lenders' discretion at the federal level. Lenders can't say 'Look, just make the interest payments and keep going' anymore."
Subscribe to receive top agriculture news
Be informed daily with these free e-newsletters
You May Also Like
---