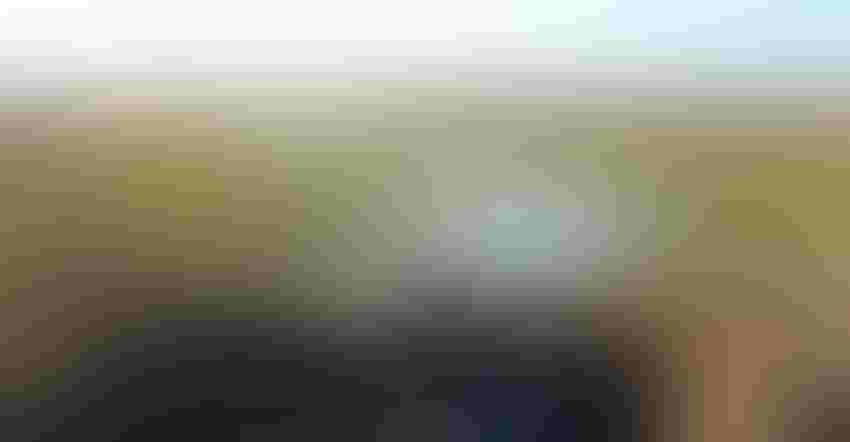 KEEP IT VOLUNTARY: "Farmers across the state are committed to the voluntary approach of the Iowa Nutrient Reduction Strategy, choosing and using water-quality protection practices that work best on their farms," says ISA's Kirk Leeds.
Two environmental groups — Iowa Citizens for Community Improvement and Food & Water Watch — filed a lawsuit March 27 claiming the state has violated its obligation to protect the Raccoon River for the use and benefit of Iowans.
The river is a major source of drinking water for 500,000 people in Des Moines and surrounding central Iowa towns. This is the second such lawsuit in recent years. The first filed in 2015 was dismissed by a federal court in 2017. It gained national attention.
This new lawsuit comes as a disappointment to Iowa farmers. Farm and commodity groups say it will be costly and cause scarce resources to be reallocated from current water quality projects without any guarantee of improving the state's waters.
"Iowa farmers are aware of the role we play in our state's quality of life; this includes the water we share," says Curt Mether, Iowa Corn Growers Association president. "By implementing Iowa's nutrient reduction strategy, we embrace the best science and rely on years of experience to collaborate and achieve results that will improve and protect our water quality. Farmers will continue to work together to achieve the best long-term solutions for protecting our soil and water while feeding the world."
Lawsuit 'low blow'
Mether farms at Logan in western Iowa, where flooding was extensive this spring. "At a time when farmers are struggling financially from low commodity prices and also now from historic flooding, this lawsuit is a low blow," he says. "It will divert the state's financial resources from implementing soil and water conservation practices, and also divert resources away from helping our farmers recover from the latest natural disaster."
ICGA is partnering with farmers and other ag stakeholders in projects and programs targeted at improving water quality for all Iowans, Mether says. Those efforts include the National Corn Growers Association's Soil Health Partnership and the Iowa Agriculture Water Alliance.
Iowa Citizens for Community Improvement (ICCI) and Food & Water Watch filed the lawsuit in district court in Polk County. They're seeking a court order, which would require the state to adopt a remedial plan with mandatory ag water pollution controls, along with an order prohibiting construction and operation of new and expanding animal feeding operations in the Raccoon River watershed.
The suit names the Iowa Department of Agriculture and Land Stewardship and its leadership, the Environmental Protection Commission and its commissioners, and the Iowa Department of Natural Resources and its Natural Resource Commission along with its commissioners.
Groups claim reduction too slow
ICCI and Food & Water Watch say the state and its ag authorities have failed to regulate animal feeding operations and have failed to set numeric stream and lake water quality standards for nutrients. They say water quality improvement hasn't been fast enough in making progress under the Iowa Nutrient Reduction Strategy — a voluntary effort by farmers and landowners to use conservation practices to improve water quality.
Iowa Secretary of Agriculture Mike Naig, named as a defendant in the lawsuit, calls the allegations disappointing. "I'm very disappointed we are once again headed down a path with litigation. Our focus will continue to be on implementing the Nutrient Reduction Strategy. The only way that I know how to make the improvements we want to see in the water is to work with partners, farmers, landowners, businesses, cities — and put more conservation and water quality protection practices on the land. Lawsuits don't bring the kinds of solutions we are looking for."
Lawsuits 'divisive'
Kirk Leeds, CEO of the Iowa Soybean Association, calls the lawsuit "divisive," much like the lawsuit that was launched in 2015 by the Des Moines Water Works against 10 drainage districts in the state.
"That case was dismissed by the court in 2017. If we learned anything from the Des Moines Water Works lawsuit, it was that it did nothing to improve water quality," Leeds says. "All a lawsuit does is divide rural and urban people and causes everyone to spend hundreds of thousands of dollars on lawyer fees."
Farmers across the state are committed to using the voluntary approach in the Nutrient Reduction Strategy, as there is not a one-size-fits-all solution, Leeds says. "At the end of the day, ICCI and their partners are suggesting that a legislative argument be solved by using legal proceedings. They are trying to use the court system when water quality is, in fact, a legislative issue. The Des Moines Water Works lawsuit showed us this issue is best handled in the political arena. Asking for a legal remedy on a clearly political argument is not effective."
Been down this road before
Nutrient runoff from Iowa farmland has been the center of heated debate and legal action for the past decade. In March 2015, Des Moines Waterworks filed a federal lawsuit against the boards of supervisors in three northwest Iowa counties: Sac, Buena Vista and Calhoun.
The supervisors are trustees of drainage districts in the counties. The suit alleged drainage districts were point source polluters as defined by the federal Clean Water Act. In March 2017, a federal court dismissed those claims, ruling that the Iowa Legislature is the appropriate body to address the state's water quality issues and not the court system.
Des Moines WaterWorks is the largest water utility in Iowa and has one of the most expensive nitrate removal systems in the world. Sourcing water from wells alongside the Raccoon River, the utility also gets water from the Des Moines River nearby.
The latest lawsuit filed in March says the Iowa Nutrient Reduction Strategy — the state's voluntary effort to reduce nitrogen and phosphorus in streams, rivers and lakes — has failed to offer the necessary protection of the water source. The lawsuit also says the annual Iowa Nutrient Reduction Strategy Progress Report, released March 7, acknowledges that the adoption of the strategy's agricultural best management practices isn't making enough progress toward its nonpoint source nutrient reduction goal.
Iowa Ag Secretary Mike Naig, who is listed in the lawsuit, says his office hasn't been officially served notice yet, as required by law. "Once we've been served and had a chance to review the contents, the Iowa Attorney General's office will respond on our behalf. While we are disappointed to learn about his lawsuit, we remain committed to implementing the Nutrient Reduction Strategy. We're focused on making measurable progress on soil conservation and water quality improvement across the state."
Subscribe to receive top agriculture news
Be informed daily with these free e-newsletters
You May Also Like
---