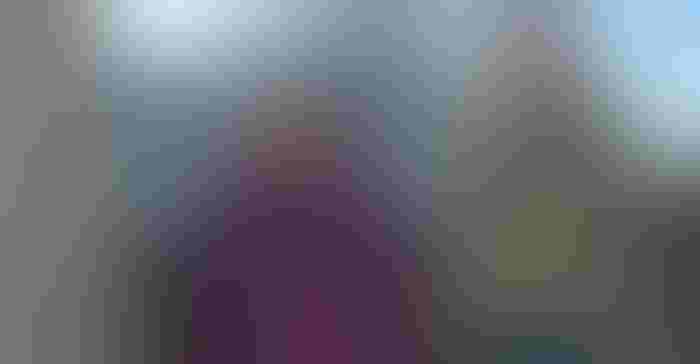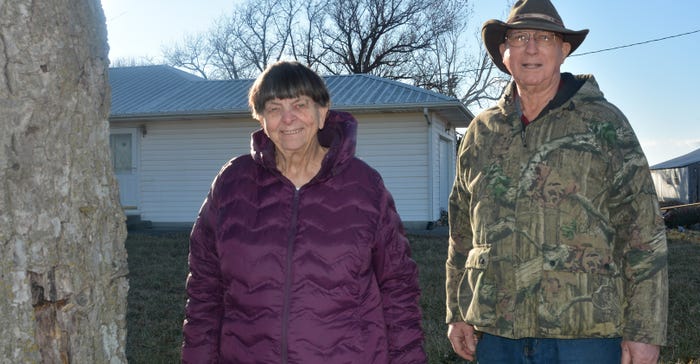 Editor's note: This is the first in a series of profiles highlighting the Class of 2019 Kansas Master Farmers.
The farming bug bit early for Grant Corley, who was only 12 years old when he bought his first tractor and only 16 when he signed a contract for his first 80 acres of land.
"I always knew that farming was what I wanted to do," Grant says. "I started hauling hay to pay for that tractor. And when I signed a contract to buy that first land, I knew I had to make $1,000 to fulfill the contract with a down payment in September. I got a chance to help a neighbor with hauling hay and I made enough to pay the down payment and to buy the inputs to put in my first wheat crop in 1960."
Those early investments came in spite of the drought years of the 1950s, which found his dad struggling to hold on to the farm where Grant grew up.
"After I graduated from high school in 1961, there was no money for me to go to college but I had that farm of my own and I was extremely interested in learning better ways of growing crops and livestock management, cattle and hogs," he says. "So, I turned to Extension programs to learn new things and I began integrating what I learned into my farming operation."
In 1964, he gained a partner in life and in farming when he and his wife, Gayla, were married. Gayla was a 1961 graduate of the Kansas City General Hospital School of Nursing and a veteran of three years in the Army Nurse Corps. After her marriage, Gayla went to work for Anderson County Hospital in Garnett where she remained for 38 years.
She continued her education as well, earning a bachelor's degree from Fort Hays State University in 2005 and her master's degree from Emporia State University in 2008. After retirement from nursing, she has continued a part-time job at Yoder Country Store and is a member of the board of directors for the Anderson County Historical Museum where she also does volunteer work.
Raising crops, cows and kids
Through the years they have grown their farming and livestock operations as they raised three children.
Daughter Gaylene earned her bachelor's degree from Kansas State University and her masters and doctorate from the University of Nebraska. She is married to Lawrence Comfort and they have four children. She works in the corn and diesel labs at East Kansas Agri-Energy ethanol plant at Garnett.
Daughter Gaylette also received her bachelor's degree from Kansas State University. She is married to Shawn Conard, a general practitioner in Minneola, where they live with their six children.
Son Gaylon is also a K-State graduate. He and his wife, Heather, live near Westphalia and have five children. Gaylon is the maintenance manager at East Kansas Agri-Energy ethanol plant. Heather teaches family and consumer science at the Anderson County Junior-Senior High School.
As they grew their farming business, the Corleys have continued to rely on Extension education.
"We have been blessed with excellent county agents in this area from the 1960s to the present day," Grant says. "I have used help from all the Extension agents in the surrounding counties, the Ottawa Experiment Farm and district agent Gary Kilgore. Today, we still consider Extension an important information source."
4-H project leaders have also been a source of education for Grant. He says he learned about electricity and electrical wiring from retired electrical engineer Archie Vanatta.
"With the information I learned from Archie, I was able to do all of the design and electrical wiring of our seed plant, both single and three-phase circuits," he says.
Changes reflect lessons learned
As the Corleys have learned, they have changed their operation to reflect the lessons.
"We have gone from moldboard plow to chisel to our present no-till system over 30 years," Grant says. "We started no-till in 1971 in 30-inch rows and went to 100% no-till in 1990. The only thing we till at present is combine ruts left from a wet harvest, and pivot tracks. Friendly endophyte fescue is being planted and used to increase gain in our cattle and to lengthen the grazing season."
Engineering skills have come naturally to Grant, who built a grain elevator for his soybean and wheat seed crops and constructed his own cleaning equipment.
Corley Seed was the first seed processing plant in a 50-mile radius to install a gravity table in the cleaning line.
"Most people didn't know what it was, but when they saw it work, they wanted it used on their seed," Grant says. "They saw better performance of the seed in the field and wanted it used on all their seed."
It wasn't just in building construction that Grant put his skills to work. He also turned to machinery modification, rebuilding or building necessary equipment.
"When I started farming, we were using 36-inch rows for all our row crops," Grant says. "I thought 30-inch rows would increase production and in 1966, we moved to 30-inch rows. But I soon noticed that more shading would help with weed control, so in 1973 we progressed to 20-inch rows. We found this improved weed control and also helped to conserve moisture."
Building on the farm
The change in row width, however, necessitated changes to the planters. The planter currently in use, a 40-foot planter capable of planting 20 20-inch rows is a "home-built," designed by Grant and built from used parts. In addition, he built a 1,400-gallon cart to pull behind the planter so that fertilizer can be applied right behind the planter.
In recent years, the have been converting marginal land into grass and legumes and expanding their commercial cattle herd. They started with purebred Red Angus cows but have since added Angus genetics and moved into some Hereford/Black Angus cross.
"Much of the land in this region is better grassland than farmland," Grant says. "We've discovered that prescribed burning keeps down the weeds and brush and strengthens the stand. I have planted perennial grasses, fescue, and I still plant some wheat for grazing. But one of our biggest success stories has been with putting some really troubled ground in Bermuda grass. In that endeavor, we owe a debt of gratitude to Extension agent Dennis Elbrader, who did all the sprigging for us to get the Bermuda established."
Grant says his most enjoyable hobbies are hunting and participating in shooting sports, especially hunting feral hogs and going deer hunting with his son, Gaylon.
Subscribe to receive top agriculture news
Be informed daily with these free e-newsletters
You May Also Like
---