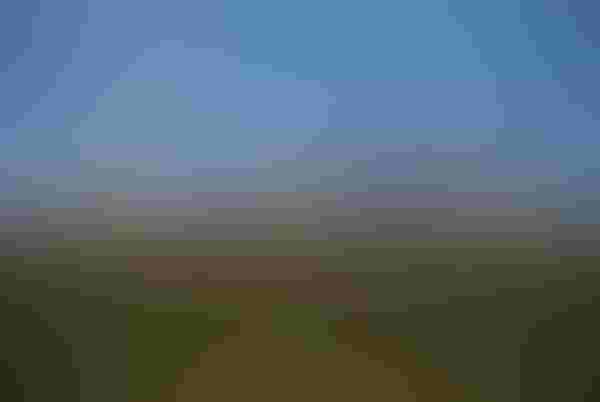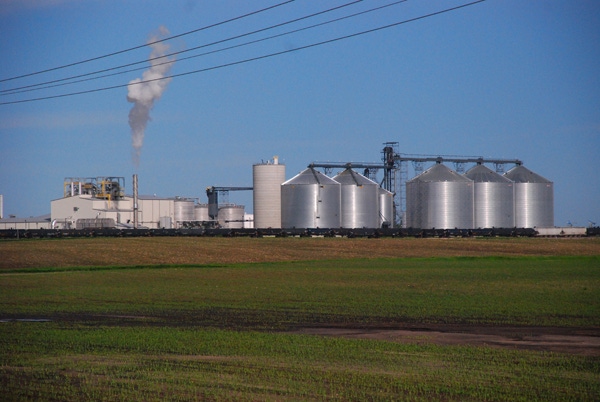 Corn and soybean farmers continue to call on President Trump to reign in his EPA and stop the Small Refinery Exemptions, which they say are destroying demand for U.S. corn and soybeans and forcing plants to close or cut production.
In a Sept. 26 conference call, four farmers: Kelly Nieuwenhuis, Primghar, Iowa; John Linder, Edison, Ohio; Ron Heck, Perry, Iowa, and Daryl Haack, Primghar, Iowa; say the 85 Small Refinery Exemptions granted by the Trump administration have hit the ethanol and biodiesel industry hard.
Haack, who is a member of the board of Little Sioux Corn Processors and treasurer of the Iowa Renewable Fuels Association, said the action has destroyed demand and reduced corn prices.
The 85 waivers have exempted oil refineries from blending 4 billion gallons of renewable fuel, according to the Des Moines Register. The waivers have waived demand for 1.4 billion bushels of corn and wiped out demand for 825 million bushels of soybeans that would have went into biodiesel. Ethanol plants in several states, including Iowa, Ohio, Wisconsin, Michigan, Indiana, Minnesota and Mississippi have closed or idled, according to the National Corn Growers Association.
The waivers have also hit the biodiesel industry hard with plants shuttering across the country, said Heck, who is secretary of the National Biodiesel Board and former president of Iowa Soybean Association. Biodiesel plants in Iowa, Georgia, Texas, Nebraska, Pennsylvania and Connecticut are among those shuttered, Heck said. Across the country, more than 200 million gallons of biodiesel production capacity has been idled.
Linder said the Small Refinery Waivers have become a financial burden for farmers. There's not a good promise of return this year unless yields are better than trendline, said Linder, who is incoming first vice president of the National Corn Growers Association and member of the Ohio Corn Checkoff Board. There have been land sales to shore up capital and to reduce annual financial commitments, he said. Other families are assuming some debt that beginning farmers assumed, stressing family units.
The ethanol market consumes about 30% to 40% of Ohio's corn, Linder said, making it a good value-added market.
Losing patience
Heck, an early supporter of Trump and member of his advisory board, is urging the president to make this right. Many farmers are losing patience with the president, he said.
That loss of patience was evident at a meeting of the Little Sioux Corn Processors Board with Sen. Joni Ernst, R-Iowa, said Haack. All the board members, who are staunch Republicans, said they weren't sure they would vote for the president in the next election.
Trump vowed to fight for the American farmer, Linder added, and farmers need him to reign in the EPA and keep his word.
Call legislators
Nieuwenhuis said they are telling everybody to contact their legislators to support the RFS and stop the waivers. They told plant employees to call when they made the decision to idle Siouxland Energy. Lawmakers need to know what the situation is in rural America, said Nieuwenhuis, who is a member of the Iowa Corn Growers Association, board president at Siouxland Energy and a member of Growth Energy.
The National Corn Growers Association is making it easy to contact lawmakers, Linder said, as members need only download an app to connect them with their lawmakers. Don't stop at federal lawmakers, he said, as the waivers are impacting states. Talk to state lawmakers too, and encourage them to talk to federal policymakers.
Taking issue
Several of the farmers on the conference call called out EPA Administrator Andrew Wheeler, saying he has mischaracterized the situation. During a hearing of the House Committee on Science, Space and Technology, Wheeler said the waivers haven't impacted ethanol demand.
"In fact, we've seen an uptick in ethanol over the last two years," Wheeler told the committee, according to Ethanol Producer Magazine. "So far this year the industry has produced more ethanol than they did at this point last year, and we do not see any demand destruction from the small refinery program on ethanol production."
The Renewable Fuels Association sent a letter to the EPA to "help the agency better understand the real impacts of small refinery exemptions."
Administration action
The Trump administration appears to be moving toward a deal, according to CNBC, and the president has vowed to help ethanol producers and farmers.
Subscribe to receive top agriculture news
Be informed daily with these free e-newsletters
You May Also Like
---