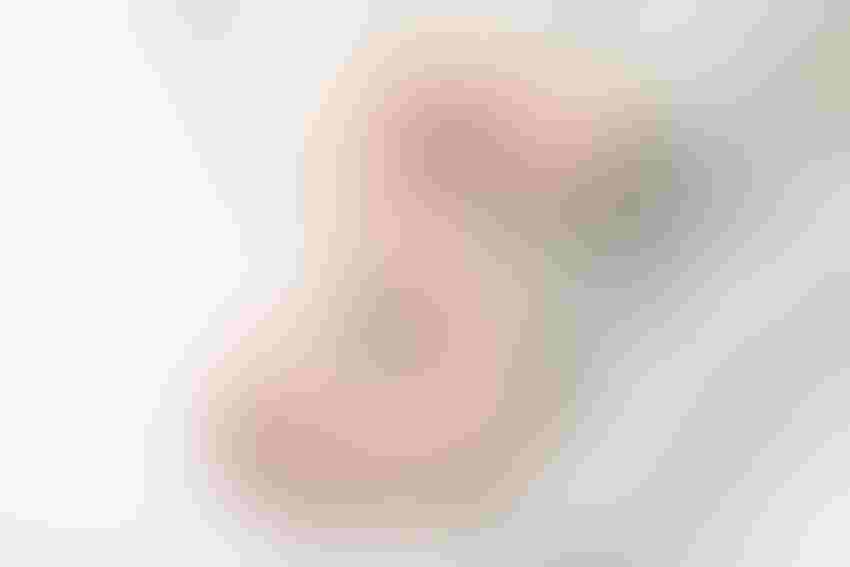 Zoonar O.Kovach/Thinkstock
U.S. net farm income is forecast to decline 8.7% in 2017 to $62.3 billion, the lowest since 2002 when adjusted for inflation, but the decline in largely due to how USDA calculates farm income, USDA's Economic Research Service said on Tuesday.
In this case, net farm income does not include the expected sale of $8.2 billion of crops in storage. That money was already assigned to 2016 since that is the year when the crops were produced. However, those sales are included in the $93.5 billion USDA forecasts for 2017 net cash farm income, which is up 1.8% from 2016.
On a commodity basis, Jeffrey Hopkins, an Economic Research Service economist, said in a Tuesday webcast that cash receipts from corn and soybeans should be about unchanged from 2016, while cotton and dairy receipts should be higher. Dairy receipts are expected up 13.7% at $4.7 billion, while cattle and calf receipts are expected down 6.7% at $4.5 billion.
"Cotton receipts are expected to grow 21.5% in 2017 relative to 2016. That is being supported by higher forecasted prices for cotton and higher production," said Hopkins. "Wheat receipts are declining and are forecast to decline by 16.6%."
One bright spot is the ERS expects the production expenses for crops and livestock to be about unchanged from 2016. However, changes are expected in some of those sectors, with fuel costs seen up 13.1%, labor up 5.4%, and fertilizer down 9.1%.
ERS also forecast for 2017:
Farm asset values to decline by 1.1% and farm debt to increase by 5.2%.

Farm sector equity, the net measure of assets and debt, is forecast down by $51.2 billion or 2.1%.

The increase in farm debt driven by higher real estate debt (up 7.3%).

Financial liquidity measures, including working capital, are forecast to weaken in 2017, as are solvency measures such as the debt-to-asset ratio. The debt-to-asset measure is now above its average of the previous 10 years.

Direct government farm program payments are forecast to decline by $0.5 billion, or 4%. Indemnity payments are expected to rise relative to 2016.
Subscribe to receive top agriculture news
Be informed daily with these free e-newsletters
You May Also Like
---