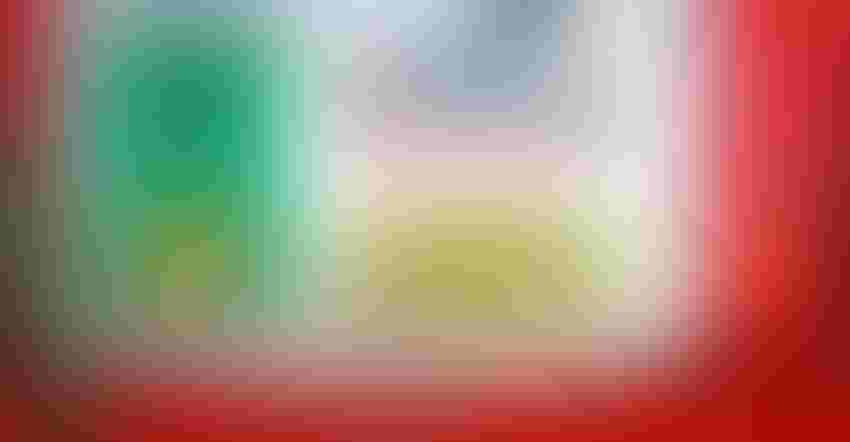 ANGER RISING: A growing number of farmers are warning President Trump he could lose the support of rural voters unless he makes good on his RFS promise.
Following up on the recent Renewable Fuel Standard deal announced by President Donald Trump, the U.S. EPA on Oct. 15 released its proposed rule to carry out that plan. Trump had promised to boost the sagging market for ethanol and biodiesel. Farm organizations and renewable fuels groups say EPA's plan fails to keep that promise. Members of Congress are also speaking out against EPA's proposed new rule.
"We had a deal with the president, but what the EPA rolled out this week isn't that deal," says Monte Shaw, executive director of the Iowa Renewable Fuels Association.
Jim Greif, president of the Iowa Corn Growers Association, says corn farmers are "outraged that EPA's proposal doesn't reflect what the Trump administration outlined only 11 days ago."
EPA Administrator Andrew Wheeler on Oct. 4 said his agency would begin accounting for the reduction in demand for corn-based ethanol and soybean-based biodiesel that resulted when EPA granted some petroleum refineries exemptions from the federal RFS mandate. The RFS requires a certain number of gallons of ethanol and biodiesel that oil refiners must blend into the nation's fuel supply each year.
EPA plan a step backward
EPA's proposed rule announced Oct. 15 says the agency plans to use a three-year average to account for the reduction in demand for ethanol and biodiesel resulting from the small refinery exemption (SRE) waivers. Wheeler says EPA will use the number of gallons the U.S. Department of Energy recommends for exemption. But the Trump administration earlier this month told farm and biofuel groups it would use the average of the actual number of renewable fuel gallons that are waived — which is much larger.
"Any proposal that doesn't account for the actual number of waived gallons as called for by the RFS, which is a federal law, fails to restore the integrity of the law," Greif says. The difference between the two is significant. The Department of Energy most recently recommended granting waivers for 770 million gallons of renewable fuel. EPA, however, approved waivers for 1.4 billion gallons in the latest round of exemptions it granted. EPA makes the final decisions.
Since Trump has taken office, EPA has granted 85 waivers to oil refineries, exempting them from using 4 billion gallons of renewable fuel. The exemptions have destroyed demand for 1.4 billion bushels of corn used to make ethanol. For biodiesel, the total number of gallons lost through the waivers is 365 million — essentially equal to the entire state of Iowa's yearly biodiesel production.
Congress members disappointed
Members of Congress from farm states are also speaking out against EPA's latest proposal. Rep. Cheri Bustos, D-Ill., a member of the House Ag Committee, released this statement:
"When a deal was announced almost two weeks ago, I was optimistic that this administration finally understood the harm they are causing rural America by mismanaging the small refinery exemption process. However, the rule they've announced to carry out the plan fails to live up to the Trump administration's commitment to fully restore gallons. It fails to provide more long-term certainty in the waiver process and fails to offer a clear path to implementation. Although this proposed rule falls drastically short of the goal, I remain committed to engaging in this rule-making process to ensure this administration does right by our family farmers and biofuel producers."
Other members of Congress from farm states also say they will do everything they can to hold EPA accountable. Nearly 30 U.S. ethanol and biodiesel plants have closed either temporarily or permanently because of the exemptions. Four are in Iowa.
Send your comments to EPA
"I understand the biofuel industry's frustration and distrust following EPA's latest announcement," says Iowa Gov. Kim Reynolds, a Republican who recently met with Trump on this matter. "EPA is holding a 30-day public comment period soon on the proposed plan. The public comment period is crucial to making sure EPA follows through on President Trump's commitment. I urge all farmers to send in their comments."
A public hearing on the new waiver rule is scheduled to be held by EPA Oct. 30 in Michigan. Growth Energy, a Washington, D.C.-based ethanol organization, called on EPA to hold the public hearing in Iowa "so more Midwest families racing to complete this year's harvest will have an opportunity to share their views."
The current corn ethanol requirement by the RFS is 15 billion gallons per year to be blended into the nation's fuel supply. Shaw, the Iowa RFA leader, says it will be difficult for many farmers to trust EPA. "We couldn't trust EPA to stick to the deal for 11 days," he says. "We haven't been able to trust EPA for the last three years the way they've been mishandling the RFS."
Dave Walton, a farmer and Iowa Soybean Association treasurer, says the use of soyoil to make biodiesel adds 90 cents to the value of a bushel. "This is a huge financial issue for farmers and rural areas," he says. "Our ire is aimed at EPA and Wheeler right now. But the buck stops with the president. If Trump doesn't fix this RFS situation, my support of him will go away."
Subscribe to receive top agriculture news
Be informed daily with these free e-newsletters
You May Also Like
---