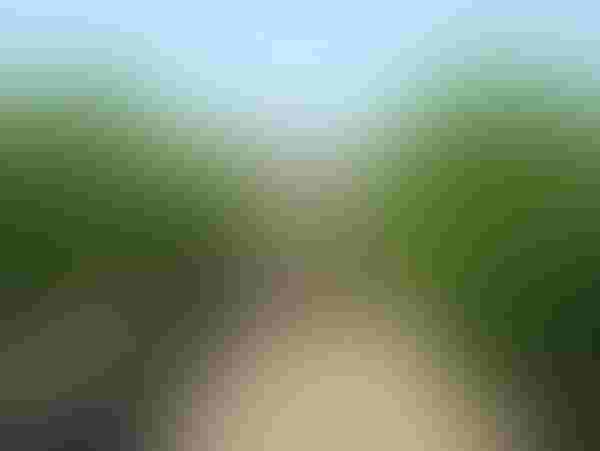 The Environmental Protection Agency will not ban the use of chlorpyrifos, Politico reported. The decision was in response to an appellate court decision earlier this year ordering the EPA to respond to a petition from environmental groups that sought to ban the pesticide.
EPA wrote that "critical questions remained regarding the significance of the data," that suggests chlorpyrifos causes neurological damage in young children, The Washington Post reported.
CNN reports the environmental groups and states who brought the ban request say the decision is another example of the Trump administration siding with industry. "By allowing chlorpyrifos to stay in our fruits and vegetables, Trump's EPA is breaking the law and neglecting the overwhelming scientific evidence that this pesticide harms children's brains," said attorney Patti Goldman of Earthjustice, who represents the groups that took the issue to court.
Gregg Schmidt, a spokesman for Corteva Agriscience, the pesticide's main manufacturer, told the Washington Post, "We are committed to working with the agency as it seeks to make an accurate assessment and, if necessary, reduce potential exposures, while also ensuring that growers for whom chlorpyrifos is a critical tool can continue to use the product safely."
The EPA said it plans "to expedite a review of chlorpyrifos."
A former EPA attorney told USA Today, "to me, this starts the clock on the use of chlorpyrifos on food crops in the U.S."
Hawaii has banned the pesticide effective in 2022. A ban takes effect Dec. 1, 2021, in New York. California has a proposed ban and Oregon, Connecticut and New Jersey are considering bans.
Here's what Agriculture Secretary Sonny Perdue tweeted.
For more than 50 crops, chlorpyrifos is the only line of defense and a cost-effective crop protection tool for farmers. We appreciate the @EPA's support of American farmers and producers in its commitment to fact-based regulatory oversight of crop protection tools.

— Sec. Sonny Perdue (@SecretarySonny) July 18, 2019
The Agricultural Retailers Association praised the decision. 
"Chlorpyrifos is a very important tool for controlling insects, resulting in producing healthy and attractive produce for consumers," said ARA President and CEO Daren Coppock. "Despite the claims of activists, EPA did not propose a ban in 2016; in fact, EPA's own Science Advisory Board questioned the scientific legitimacy of the approach that led to a preliminary conclusion, and for that reason it was never finalized. Thousands of studies support responsible use of this product and vouch for its safety when used according to label directions, and EPA's periodic registration reviews ensure that this product and others will regularly be reviewed with the best-available science." 
 
Subscribe to receive top agriculture news
Be informed daily with these free e-newsletters
You May Also Like
---