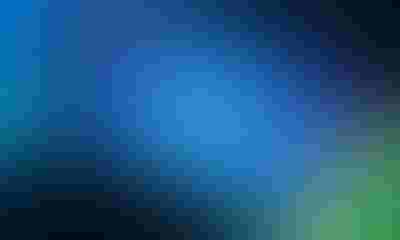 There is no association between glyphosate and cancer, according to an Environmental Protection Agency Cancer Assessment Review Committee report from October 2015.
However, according to a Reuters article, the 86-page report was taken down Monday after being posted on regulations.gov on Friday. The report was not available at regulations.gov on Tuesday, but a copy of the report was emailed to Farm Futures from an industry source.

EPA's Cancer Assessment Review Committee did not find a causal relationship between glyphosate exposure and cancer. (Photo: designer491/Thinkstock)
Monsanto, the company who first released Roundup herbicide with the active ingredient glyphosate in 1974, issued the following statement in response to the report being taken down: "This was clearly labeled and signed as the final report of EPA's Cancer Assessment Review Committee and concluded that glyphosate is classified as 'Not Likely to be Carcinogenic to Humans,' which is EPA's most favorable category for carcinogenicity. This finding is consistent with the conclusions of regulators from Europe, Canada and around the world. While EPA's registration review is ongoing and includes topics beyond carcinogenicity, this document, which was dated October 1, 2015, clearly states that this was the committee's final report.
"Further peer review regarding carcinogenicity beyond the work of this interagency group, which included scientists from both EPA's Office of Pesticide Programs and the Office of Research & Development, would be unnecessary. Our statement on the scientific basis for the committee's assessment and classification stands. Any other questions should be directed to the EPA."
EPA told Reuters they removed the report "because our assessment is not final."
Timeline
-In 1985, EPA classified glyphosate as a possible human carcinogen based on the finding of kidney tumors in male mice.
-In 1986, the Federal Insecticide, Fungicide and Rodenticide Act Scientific Advisory Panel found that glyphosate was "not classifiable as to human carcinogenicity" as recommended EPA seek other studies.
-In 1991, the EPA's Office of Pesticide Program's Health Effects Division Carcinogenicity Peer Review Committee reported a lack of evidence that glyphosate caused cancer in mice and rats.
-In March 2015, the International Agency for Research on Cancer in Lyon, France, "classified glyphosate as 'probably carcinogenic to humans.'"
-In September 2015, the EPA's Health Effects Division's Cancer Assessment Review Committee "evaluated all available epidemiological studies published in the open literature that examined the association between glyphosate exposure and one or more cancer outcomes."
The committee found no association between glyphosate and oral cavity, esophagus, stomach, colon, rectum, colorectum, lung, pancreas, kidney, bladder, prostate, brain, soft-tissue sarcoma, leukemia or multiple myelomas, however they found conflicting evidence for non-Hodgkin lymphoma.
"In accordance with the 2005 Guidelines for Carcinogen Risk Assessment, based on the weight-of-evidence, glyphosate is classified as "Not Likely to be Carcinogenic to Humans," in the Cancer Assessment Document that was released and then pulled.
Monsanto response
In a Monday statement, Monsanto said the EPA is the third regulator to conclude that EPA is not a carcinogen since the International Agency for Research on Cancer announcement.
The European Food Safety Authority determined in November 2015 that glyphosate is "unlikely to pose a carcinogenic hazard to humans," and also in 2015, the Canadian Pest Management Regulatory Authority reported "that glyphosate is unlikely to pose a human cancer risk."
"No pesticide regulator in the world considers glyphosate to be a carcinogen, and this conclusion by the U.S. EPA once again reinforces this important fact," said Hugh Grant, Monsanto's chairman and CEO. "Glyphosate has a 40-year history of safe and effective use. Unfortunately, last year's inconsistent classification by IARC generated unwarranted concern and confusion about this important agricultural tool. This rigorous assessment of the data by EPA builds on the sound conclusions of both the European and Canadian regulatory authorities and once again makes it clear that glyphosate does not cause cancer."
Subscribe to receive top agriculture news
Be informed daily with these free e-newsletters
You May Also Like
---