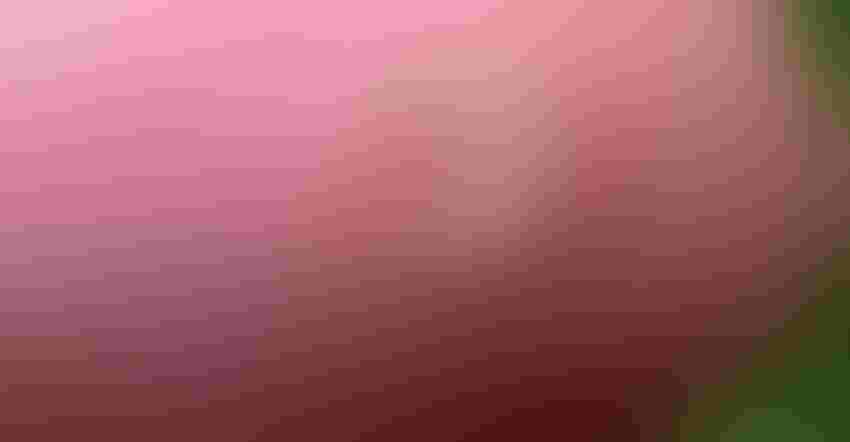 PYRETHROID REVIEW: One of the insects pyrethroid products can control are corn rootworms, represented here by a corn rootworm larva.
John Obermeyer, Purdue Extension
Chances are you've used one or more pyrethroid insecticides. Every 15 years, the Environmental Protection Agency is required to reassess risks and benefits of registered products. The pyrethroid review process is underway now.
EPA's preliminary assessment prompted companies that make these products to ask for help letting EPA know these products provide benefits, too.
John Cummings, registration and regulatory affairs manager with FMC, recently sat down with Indiana Prairie Farmer to explain why it's important for people to let EPA know why they need this chemistry. There are nine active ingredients that fall in the pyrethroid family. One product FMC offers is Capture LFR insecticide, often applied to assist in corn rootworm control.
Here is an excerpt from the interview.
IPF: What was the tone of the preliminary risk assessment released by EPA?
Cummings: The assessment focused heavily on potential risk to certain aquatic species, especially aquatic invertebrates. It didn't address potential benefits of this class of products when used properly for insect control.
IPF: Is just FMC concerned?
Cummings: No. There is a group of companies that make these products, and we work together to develop and provide information about the product.
IPF: What are your biggest concerns with the initial assessment released by EPA?
Cummings: There are two. Many feel that the agency overreacted to the potential risk this product might pose to the species in question. Plus, the industry had worked alongside EPA to do tests and collect data demonstrating safety. EPA didn't reference this data or material in its assessment. EPA officials have said they will look at it before the final assessment is issued, but we're concerned that they didn't include it in information released during their initial assessment.
IPF: What happens next?
Cummings: A comment period began following release of the initial assessment. The Pyrethroid Working Group, made up of representatives from many pyrethroid companies, continues to work with EPA, sending them all the information it has available. If the final assessment isn't substantially different, there could be serious restrictions on how these products can be used.
IPF: How can producers help?
Cummings: Farmers need to tell EPA why these products are important to them. The charge to EPA under the law is to weigh both risks and benefits during these reviews. We are hoping farmers will point out the many benefits of these products, and the need for the insect control these products provide.
IPF: Are there other benefits?
Cummings: Yes. Pyrethroids are an important tool to have in the toolbox to help prevent development of resistant insects in the future. If EPA took away this tool, it would make resistance management tougher.
IPF: How do farmers make comments?
Cummings: Comment now. One option is to visit this page at regulations.gov. At press time, this site worked but said the comment period had closed. EPA tells FMC the Federal Register will open a new docket for comments soon.
You can also visit and make comments at one of the following two sites. Your comments will automatically be forwarded to the correct docket once the process resumes. Visit either defendbifenthrin.com or votervoice.net.  
Subscribe to receive top agriculture news
Be informed daily with these free e-newsletters
You May Also Like
---