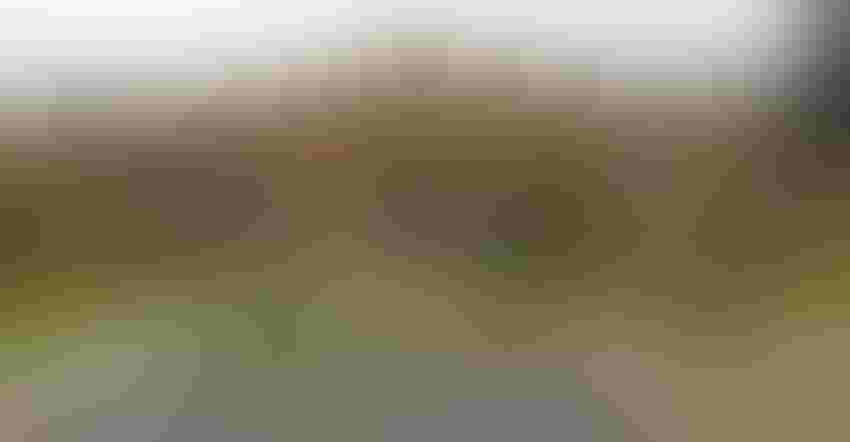 For many school-age children, and especially those in rural areas, no school also means no food.
Shelley E. Huguley
When the coronavirus forced school districts across the country to shut down, the consequences included more than lost educational opportunities.
For many school-age children, and especially those in rural areas, no school also means no food.
Closing schools hit rural children especially hard, according to a report from McLane Global, a leading food and logistics company in Houston, Texas. McLane Global is responding to the need by partnering with USDA, Baylor Collaborative on Hunger, PepsiCo and others in a program to provide home delivery of free meals through the Emergency Meals-To-You Partnership.
"One consequence of the coronavirus that is often overlooked is the impact on underprivileged children who rely on the National School Lunch Program to receive daily substance. It's a significant challenge for rural residents to pick up meals from a centralized location," the report stated.
A McLane Global representative reached out to Farm Press to help alert rural school districts of the availability of the Emergency Meals-To-You Partnership.
"Companies big and small have a role to play in helping our nation through this difficult period, and we're honored to work with our partners to help meet this challenge for kids across America who would otherwise go hungry," said Denton McLane, chairman of McLane Global.
Related:Wash first, then sanitize to prevent COVID-19
"It is important that rural school districts sign up for home delivery of free meals through the Emergency Meals-To-You Partnership," McLane said. Eligible participants can get more information and enroll at www.MealsToYou.org.
The feeding program provides shelf-stable, nutritious meals to students in rural areas while limiting exposure to COVID-19. "Distribution and delivery are under way, and partners are ramping up quickly to reach the goal of providing more than 1 million meals per week across rural America," McLane said.
Meal kits will include a week's worth of nutritious shelf-stable foods such as milk, cereal bowls, snacks, entrees, fruit cups and juices for one student. McLane said the "grab-and-go" model many school districts are using, where students pick up their meals at local school sites to encourage social distancing, doesn't work as well in rural areas. "For students in rural America, accessing these meals is a challenge."
McLane Global has shifted to a 24-hour/7days per week production schedule across their Texas, California and Utah locations to meet this challenge, McLane says.
Availability
Farm Press asked McLane to elaborate on the program.
Is the program available across the nation?
The program is available to school districts across the country that meet the following requirements:
• Participate in the National School Lunch Program (NSLP).
• Have at least 50% of enrollment eligible for free or reduced-priced meals (FRP). This requirement is covered if the school district participates in the Community Eligibility Provision (CEP). (Note: USDA waivers changing Summer Food Service Program (SFSP) eligibility do not change this requirement.)
• Be closed for at least four weeks.
• Fall under the designation of rural (can be checked here: https://www.fns.usda.gov/rural-designation).
How do the three entities work together to supply meals?
• The USDA will utilize best practices learned through a summer pilot program in 2019 that successfully saw the delivery of tens of thousands of meal kits to students in rural Texas.
• The Baylor Collaborative on Hunger and Poverty, with a generous donation of $1 million in funding from PepsiCo, is coordinating the prioritization of students who do not have access to a Summer Food Service Program (SFSP) site and have an active outbreak of COVID-19.
• McLane Global is activating its wide network of manufacturing partners and history in logistics to source all of the food items, package the meal kits and oversee distribution to hundreds of thousands of children.
• McLane Global is shifting to a 24-hour production schedule across all locations to meet the goal for 1 million meals.
Other than at-school pick-up, how are the meals delivered?
Because of social distance measures in place across the U.S., we are now delivering the meals through the U.S. Postal Service directly to students' homes.
Is this program available only to rural schools or also to at-risk urban children?
The focus is on school districts in rural areas, where students face a greater challenge gaining access to supermarkets and other food suppliers.
McLane says the coronavirus is taking a "devastating toll across the country — on the economy, our healthcare system, and our personal lives. One consequence that is often overlooked is the impact this crisis is having on underprivileged children who rely on the National School Lunch Program to receive daily substance."
McLane emphasizes that program success depends on school districts enrolling as soon as possible to ensure kids don't go hungry during this difficult time.
He urges school districts to sign up for the Emergency Meals-To-You Partnership.
Companies and agencies partnering together can make a difference in rural America.
About the Author(s)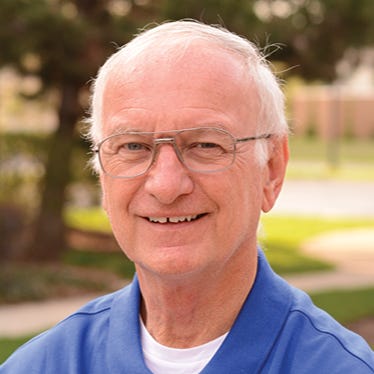 Ron Smith has spent more than 30 years covering Sunbelt agriculture. Ron began his career in agricultural journalism as an Experiment Station and Extension editor at Clemson University, where he earned a Masters Degree in English in 1975. He served as associate editor for Southeast Farm Press from 1978 through 1989. In 1990, Smith helped launch Southern Turf Management Magazine and served as editor. He also helped launch two other regional Turf and Landscape publications and launched and edited Florida Grove and Vegetable Management for the Farm Press Group. Within two years of launch, the turf magazines were well-respected, award-winning publications. Ron has received numerous awards for writing and photography in both agriculture and landscape journalism. He is past president of The Turf and Ornamental Communicators Association and was chosen as the first media representative to the University of Georgia College of Agriculture Advisory Board. He was named Communicator of the Year for the Metropolitan Atlanta Agricultural Communicators Association. Smith also worked in public relations, specializing in media relations for agricultural companies. Ron lives with his wife Pat in Denton, Texas. They have two grown children, Stacey and Nick, and two grandsons, Aaron and Hunter.
Subscribe to receive top agriculture news
Be informed daily with these free e-newsletters
You May Also Like
---