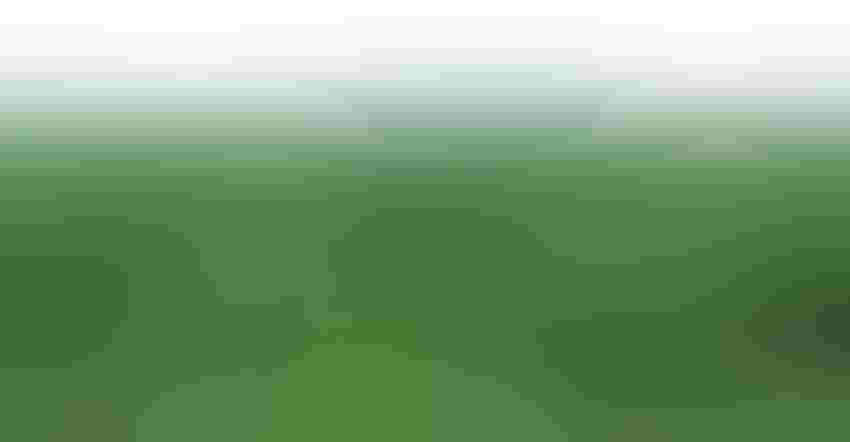 MANAGING RISK: Partnering with private insurance companies, USDA's Risk Management Agency increases the availability and effectiveness of federal crop insurance as a risk management tool.
Farm Progress
What are the basics you need to know when buying crop insurance? The risks and related risk management practices? To answer those questions and more, Iowa State University has a new publication — "Risk Management Tools: Basics of Crop Insurance," File A1-58 — available at ISU's Ag Decision Maker website. 
Written by ISU Extension farm management specialist Gary Wright, the publication explains federal crop insurance and its options. In Iowa, federal crop insurance covers 22 million acres, nearly 94% of the state's total 2018 planted corn and soybean acres. Historically, federal crop insurance is the backbone of disaster protection to manage farmers' risks against yield and revenue loss. The publication has information on traditional federal crop insurance programs. It also explains three newer, underused risk management tools that serve as ag production safety nets. 
USDA's Risk Management Agency partners with approved insurance providers (AIPs) that sell and service federal crop insurance products for crops and livestock. RMA reviews crop insurance policies and the premiums. Both RMA and the AIPs share the underwriting risks of catastrophic loss (due to weather) to production yields and operating revenue (price times yield) covered by crop insurance. Crop insurance options follow:
Supplemental Coverage Option. SCO was introduced in the 2014 Farm Bill. An endorsement to the traditional federal crop insurance policies, it was reauthorized in the 2018 Farm Bill. SCO offers a narrow loss revenue protection to cover part of a producer's deductible. Like other federal crop insurance products, RMA administers SCO when purchased from a private crop insurance agent. SCO is based on county yields and revenues, a slight departure from traditional farm-based insurance coverage. To be eligible for SCO, you must choose the Price Loss Coverage program with the Farm Service Agency. 
Whole-Farm Revenue Protection. WFRP is a second risk management tool. This customized coverage provides a safety net for all commodities (livestock or crops produced or purchased for resale; excluding timber and forest products and animals grown for sport, show or pets) on the farm under one policy. WFRP covers revenue loss due to unavoidable natural causes. Revenue loss is figured on duration of a producer's tax year (the insurance period). 
WFRP is not catastrophic risk protection. Coverage ranges from 50% to 85% as determined by the Farm Operation Report and is the lower of expected revenue and whole-farm historic average revenues. WFRP coverages can be bought alone or as an add-on to other federal crop insurance policies. 
Noninsured Crop Disaster Assistance Program. Unlike SCO and WFRP, FSA administers NAP. This safety net is used when other crop insurance policies aren't available. NAP provides basic coverage equivalent to catastrophic level risk protection (from natural disasters), using form CCC-471, when filed by the respective crop's application deadline (varies by crop). 
Indemnification begins when loss exceeds 50% of expected production (at 55% of average market price). Higher levels of coverage (5% increments up to 100% average market price) are available at additional premiums. Contact your crop insurance agent for questions on eligibility or if you have questions about using the online NAP decision tool. In addition to the premium, buyers of NAP incur a service fee ($325 per crop per county; $825 per producer per county; producer maximum is $1,950). Beginning, limited or underserved producers may seek waivers of service fees or up to a 50% reduction to NAP insurance premiums. 
Subscribe to receive top agriculture news
Be informed daily with these free e-newsletters
You May Also Like
---