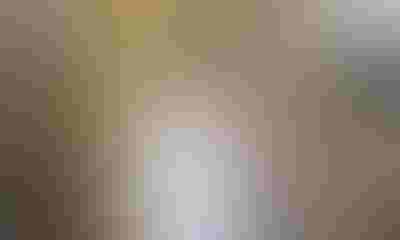 Consumers no longer base buying decisions solely on price, taste and convenience.
According to a study, "Capitalizing on the shifting consumer food value equation," consumers weigh "evolving value drivers," which are health and wellness, safety, social impact and experience, along with the traditional values of price, taste and convenience in food buying decisions. Transparency is an overarching value.

Consumers weigh many factors when considering which food products to purchase. (Photo: Jupiter Images/Thinkstock)
Deloitte Consulting LLP conducted the study in collaboration with the Food Marketing Institute and Grocery Manufacturers Association. Deloitte surveyed 5,000 consumers nationwide in 2015 and found no significant differences by region, age or income. The firm also interviewed executives from more than 40 companies, including retailers, food and beverage manufacturers, ingredient suppliers and agricultural producers.
"The U.S. consumer has changed in a fundamental and impactful way, and people's preferences are becoming even more fragmented than the food industry may have anticipated," said Jack Ringquist, principal, Deloitte Consulting LLP and global consumer products leader.
Gone are the days when a consumer relied on food manufacturers for information about food. Today's consumers rely increasingly on their social network, self-proclaimed experts and other web resources. There's a distrust of food companies, particularly among millennials.
According to a recent Mintel report, 43% of U.S. millennials, those ages 18 to 34, say they don't trust large food manufacturers compared to 18% of non-millennials.
This distrust shows up in consumer spending. From 2009 to 2013, the 25 biggest U.S. food and beverage manufacturers averaged 1% annual growth, while smaller brands grew at 4.9% and private brand manufacturers grew at 4%.
"Brands that win with consumers will likely be those that provide the information they seek, well beyond what is on the label," said Jim Flannery, senior executive vice president, operations and industry collaboration, GMA.
The survey offers these questions for companies to consider:
1. How will our company be impacted by the "new normal"? How can we reframe and revisit current strategies to assure alignment with the "new normal"?
2. How should we adapt products and services in the portfolio to address these evolving value drivers?
3. How can we engage consumers in a genuine and two-way dialogue to build trust and assure alignment with consumer priorities, even as they evolve?
4. Can we enable new or evolved priorities through a revised business model, keeping an eye toward speed, flexibility, and transparency in offerings and experiences?
Source: Deloitte, Food Marketing Institute and Grocery Manufacturers Association
Subscribe to receive top agriculture news
Be informed daily with these free e-newsletters
You May Also Like
---