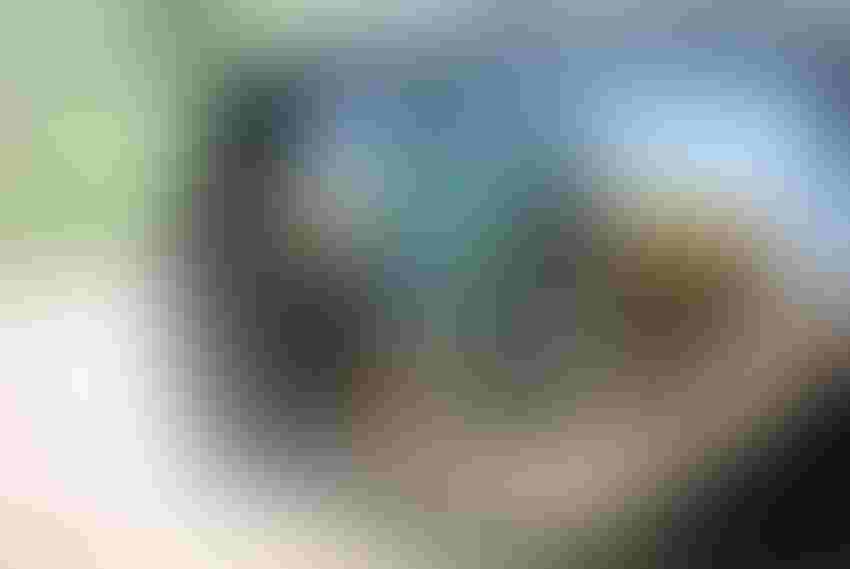 Farmers continue to roll out planters for this season, but the industry isn't financially immune from the current COVID-19 pandemic. Federal assistance is on the way for agriculture, but it is understood more may be needed.
That was the general message U.S. Congressman Sanford Bishop, D-Ga., and U.S. Congressman Austin Scott, R-Ga., brought during an April 3 webinar organized by the Georgia Peanut Commission. Scott's district covers much of south-central Georgia. Bishop's district covers the southwest part. Both areas are heavy agriculture regions, and both congressmen have been heavy hitters in House agriculture policy decisions for decades.
The GPC webinar highlighted ag-specific funding included in the $2 trillion Coronavirus Aid, Relief, and Economic Security Act signed into law March 27, the latest bill to address the crisis. The congressmen said the legislation isn't perfect, but it is significant. Over the next few weeks or months, the economic impact from the pandemic and the needed stimulus response will become clearer.
One top question during the webinar was whether agriculture producers qualify for the Paycheck Protection Program, or PPP, which authorizes $349 billion in forgivable loans to small businesses to pay their employees during the COVID-19 crisis. The roll out of the program met with some confusion and complications.
Paycheck Protection Program
"Get with your lenders and your accountants. Go over the (Small Business Administration) application and if you can honestly answer, yes, to the questions, submit it. Some (agriculture producers) will qualify," Scott said, adding the whole strategy of the PPP was to keep businesses whole during the economic crisis, retaining workers with paychecks and off the unemployment system.
"But, when you raise unemployment to a minimum of $600 a week, and farm labor runs between $12 and $15 an hour in most cases, at $12 an hour, that's a 50-hour week on the farm to break even with the minimum unemployment check. Now, I just don't see how we get people to spend 50 hours a week working as hard as I remember the work on the farm being, rewarding hard work for the same pay that they're going to get if they don't work," Scott said.
Scott said the $349 billion set aside for the PPP likely will run out very quickly, if not by the end of the day April 3. Both congressmen said more money for the program will likely be needed but it will need to come from separate legislation, which may not come together or get a vote until the end of April or later.
CARES act specific to agriculture include:
$14 billion for the Farm Bill's Farm Safety Net through the Commodity Credit Corporation

$9.5 billion disaster assistance for specialty crop, beef and dairy farmers

$10 million for Farm and Agribusiness small business interruption loans

$3 million to increase capacity at the USDA Farm Service Agency

$100 million for rural high-speed internet expansion

$15.8 billion to fund new food assistance included in the CARES Act

$9 billion to fund child nutrition

$450 in additional resources for food banks

$100 million for food distribution in Tribal communities
The $9.5 billion for specialty crops, beef and dairy comes with very few strings attached but will need to arrive quickly to vegetable growers, Scott said.
"I was with a vegetable grower this past week and his orders are down 90% on certain vegetables. And our vegetable guys, they may have $10,000 to $12,000 in getting the crop on top of the ground. … With peanuts and cotton, say, you can store, but vegetables sell to totally different market, so those guys' revenue is going to be hit extremely hard. I'm very worried about them if we're not able to help them with some of this money," Scott said.
"The farmers and agribusinesses I've heard from are really concerned about the market losses due to decline in the sales and the unexpected expenses that they're going to have to stay in business. How are they going to sell the produce, recoup expenses?  People are very, very worried. These are very serious times," Bishop said.
"One final point on this: Don't make the assumption we know about all the problems (the pandemic is causing). We're talking and taking more phone calls than we ever have. We want to help you. But don't jump to the conclusion that we know about every individual problem. You got to let us know and be specific. If we don't know, we can't help," Scott said.
Both congressmen urged everyone to take the COVID-19 pandemic seriously and to pray for each other, the country and those around the world helping during it.
About the Author(s)
Subscribe to receive top agriculture news
Be informed daily with these free e-newsletters
You May Also Like
---