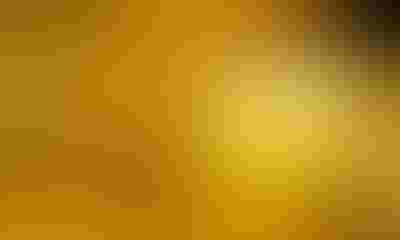 Declining cheese prices will result in a Class III price not seen since September and October 2009, according to Bob Cropp, University of Wisconsin-Madison dairy economist.
"On the CME 40-pound block cheddar cheese averaged $1.42 per pound in April, but has ranged from $1.36 per pound to $1.27 in May, the lowest since July and August of 2009," Cropp says. "Cheddar barrels averaged $1.42 per pound in April, but ranged from $1.40 to $1.27 per pound in May, the lowest since March and August of 2009.
Cropp notes the Class III price was $13.63 in April and dropped to $12.75 in May compared to $16.19 last year and $22.57 in 2014.

Cheese prices hit a seven-year low
Despite increased production and building stocks butter remains above $2 per pound. Domestic commercial disappearance of both butter and cheese remain good, Cropp says.
"Last year, butter exports were 10.7% higher, American cheese, however was 3.1% lower, but other cheese varieties were 8.8% higher making total cheese disappearance 3.9% higher. Overall, exports remain soft."  
According to the USDA, butter exports were 26% higher a year ago and exports were well below the record 2014 exports. Cheese exports continue to run well below a year ago, with March exports 26% lower than a year ago. Imports of dairy products were higher and equivalent to 3.9% of milk production.
Cropp is growing concerned about declining exports, building dairy product inventory and lower milk prices.
"Unless milk production slows and/or exports improve milk prices will show a very slow recovery in the months ahead," he says. "Despite much lower milk prices milk production continues to show strong increases in the Northeast and Midwest more than offsetting lower milk production in some Western states. Cow numbers have increased each month thus far this year. There is an ample supply of dairy replacements."
The lower slaughter number may be due to slaughter cow prices much lower than a year ago.
USDA is forecasting milk production for the year to be 1.8% higher than last year with little change in cow numbers but higher production per cow.
"But, this could change," Cropps points out. "There are predictions for a hot summer similar to the summer of 2011 which significantly reduced milk per cow in Northeast and Midwest states."
But, there doesn't seem to be much optimism for improved exports this year.
"Milk production continues well above year ago levels in the 28 EU countries," Cropp says. "China has started to increase imports but at a level well below what was imported during 2013 and the first half of 2014. Russia still has a ban on imports from the EU. Much lower oil prices has reduced exports to oil producing countries. So world demand remains soft resulting in depressed world dairy product prices."
USDA is not forecasting much improvement in milk prices this year. The Class III price is not expected to be any higher than $14.15 during the fourth quarter and average for the year between $13.15 and $13.65 compared to the average last year of $15.80. Current Class III futures stay below $14 until August and peak below $15 in December.
Cropp says, "I am a little more optimistic than these forecasts based on the assumptions that milk production will increase less, domestic sales remain strong and some improvement in exports. But it's a difficult year for dairy producers." 
Subscribe to receive top agriculture news
Be informed daily with these free e-newsletters
You May Also Like
---