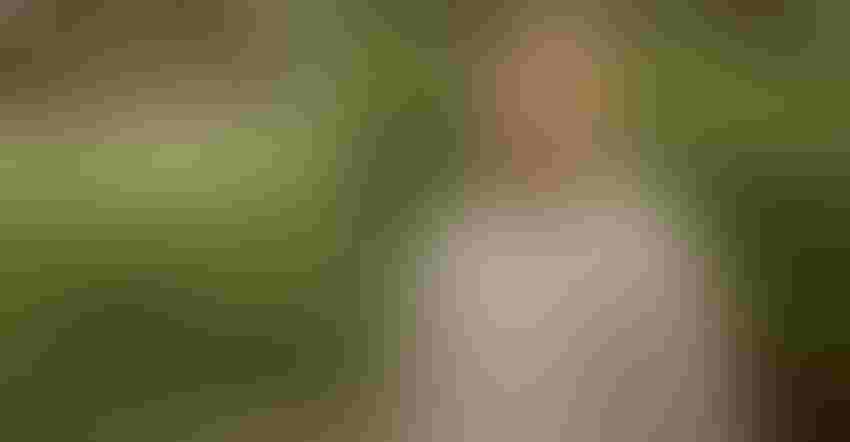 PASSION PIECE: Tim O'Hern says his farming family got into cannabis cultivation to help people, knowing firsthand the relief it can offer for chronic illness.
The Illinois medical cannabis pilot program is set to grow after Jan. 1, the result of a bill that allows the psychoactive ingredient in cannabis, THC, to be prescribed for the same circumstances an opioid would be.
Add the recent statewide legalization for growing low-THC hemp, and the publicly stated plans by Gov.-elect JB Pritzker to legalize recreational marijuana, and you have three prime markets on the horizon for Illinois farmers. Currently however, hemp rules haven't been finalized, and only one medical marijuana cultivator is allowed per Illinois police district.
The application process was competitive, says Tim O'Hern of Nature's Grace and Wellness, a 25,000-square-foot cultivator in Vermont, Ill., that's been in operation since shortly after the medical pilot program started in 2014.
"In early draft rules, they put an emphasis on the agricultural experience in Illinois," O'Hern says.
His family owns the cultivation facility, and they also farm and raise cattle in Fulton and surrounding counties.
"Eventually that language went away, but we stayed interested," he says. "The medical piece is really a passion piece for our family. We've got family members that suffer from many of the conditions that have qualified for a medical cannabis card in Illinois. I myself have multiple sclerosis."
When the O'Herns were awarded the region's license, part of what helped their bid were security assurances. By staying indoors, they can guarantee that the federally controlled substance won't be as vulnerable as it would be in a greenhouse, or worse-yet, an open field.
Growing indoors in a controlled environment also allows for greater quality control for human ingestion, O'Hern says.
"It's not required that we be organic, but we limit the use of pesticides or fungicides during our growing cycles. Instead, we rely on beneficial and predatory insects to control disease threats," O'Hern says, adding that state law prohibits applying such chemicals during the flowering growth cycle.
Water quality is also important for medical production, so Nature's Grace and Wellness treats all its water through reverse osmosis before mixing nutrients and feeding the plants.
"We're focused on medical cannabis right now. We're kind of waiting to see what the hemp program in Illinois looks like before thinking about growing hemp," O'Hern says. He adds that while licensed medical cannabis growers in Illinois either grow indoors or in greenhouses, hemp will likely be legal to farm outside.
"While diversification was a consideration for starting to grow cannabis, really our primary consideration was finding a way that we could help Illinois patients — because we know firsthand how helpful it can be," he concludes.
INDOORS: Bids for medical cannabis cultivation were preferentially given to secure setups, like the O'Hern family's indoor facility in Vermont, Ill.
New SIU institute to research hemp
While growing hemp has been legal for research purposes for some time, few public research institutions have looked into how to grow the plant, as it still contains some level of psychoactive THC.
"On the cannabis side, most research has really been thwarted by the Schedule 1 status on the federal level for cannabis, which makes it very tough to do university- or clinical-level research," O'Hern says. "We're starting to chip away at that barrier slowly."
While O'Hern says they've done their own minor research within the 30-employee operation at Nature's Grace and Wellness, he's excited to see Southern Illinois University starting a research institution devoted to the crop. 
Karen Midden, interim dean of the College of Agricultural Sciences at SIU, says the new research institute will start on a trial hemp field in 2019. From there, she sees possible growth through collaborating with departments such as medicine in investigating THC and non-psychoactive cannabinoids.
"Once we're growing our hemp field, if we have people who want to partner with us for other research, that certainly is a very real possibility," she says. "For now, we're focused on growing hemp."
She says there are a lot of possibilities on the horizon for hemp in biofuels or feed. Her department is interested in investigating hemp's usefulness in double-cropping systems, as well.
"When we were deciding to start this, we were getting a lot of request from students, and from farmers and stakeholders and even industry. There's a huge need for some of this information and science," Midden says.
She notes that many requests from industry come from alumni. While they never took any classes in learning how to cultivate hemp, they still entered the workforce and became employed as they learned most of the necessary skills.
The new research institute will offer students a certificate, though someday the program could grow into a degree program with specializations, like SIU's Fermentation Science Institute.
"As the industry grows, we can potentially grow, too," Midden says.
What are these terms?
Hemp: This is a variety of the Cannabis sativa plant species that is grown specifically for industrial use. The plant has a low amount of the psychoactive cannabinoid THC, while it has a higher content cannabidiol (CBD) and other cannabinoids with a negligible mind-altering effect. When the state legalized hemp, it mandated that the plant contain less than 0.3% THC.
CBD: While THC has a well-documented effect on the mind, cannabis species have over a hundred other chemicals that human cannabinoid receivers can be impacted by. CBD, which as of now is mostly unregulated in consumer products, is a cannabinoid thought to help with muscle recovery.  
Subscribe to receive top agriculture news
Be informed daily with these free e-newsletters
You May Also Like
---