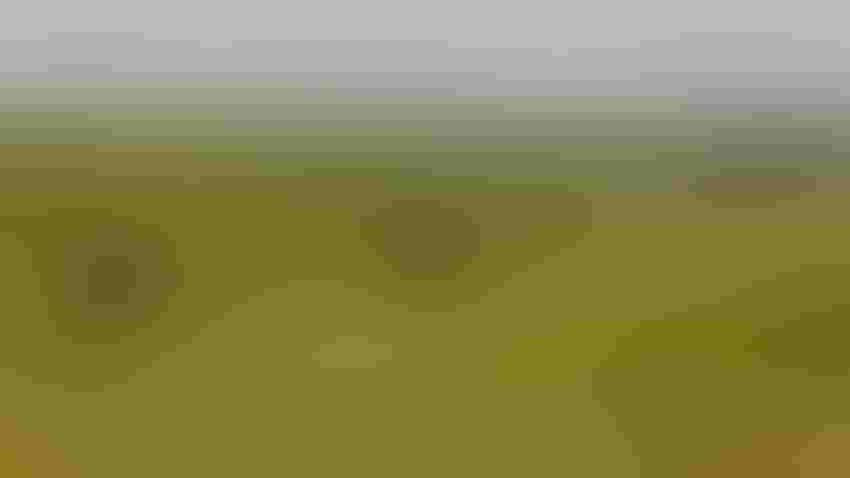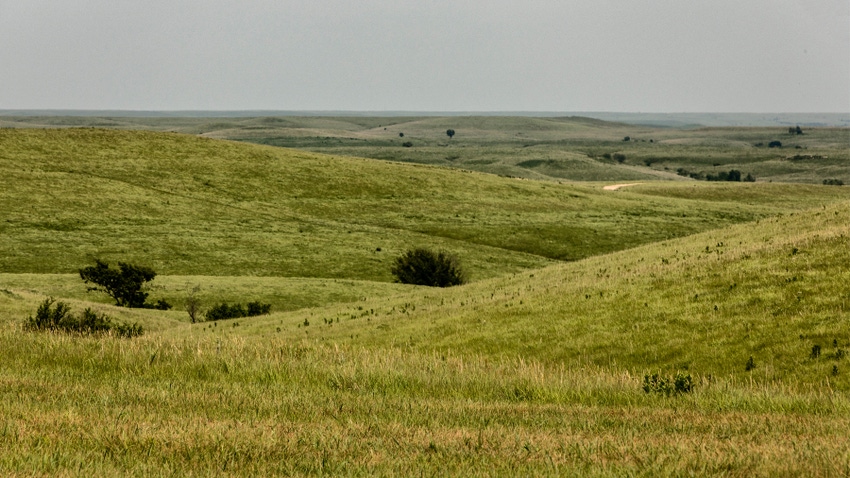 LAND SALES SOLID, BUT MAY LEVEL OFF: Spring and early summer Kansas land sales reached high marks, reports Jeff Dankenbring of Midwest Land & Home, Washington, Kan. A report from Farmers National Co. warns, though, that offerings of farmland for sale are starting to level off, which could drive competition through 2023.
Redheadedhornet/Getty Images
Jeff Dankenbring, Midwest Land & Home, Washington, Kan., reported record-setting land prices in the eastern half of the state through spring and early summer. He says rains through June throughout north-central and northeast Kansas signal good news for land prices to stay at those record highs.
However, Paul Schadegg, senior vice president of real estate operations for Farmers National Co., cautions that the recent strong land sales can be attributed to investors setting a floor and creating that competitive market. Farmers National reports that farm operators remain the largest group of buyers, accounting for nearly 80% of all land sale transactions.
"These operators have enjoyed a period of high liquidity over the past five years, but are now moving into a period of increasing debt service and borrowing. This will most likely result in less available cash reserve to deploy for capital expenditures and land purchases," Schadegg explained. "While investors have not always been the successful buyer of properties offered for sale, they certainly are part of the equation, helping set a floor on land values and creating a competitive market. If farm operators step back from aggressive bidding for land, investors will most likely step in to take advantage of purchasing options."
Overall, there's still a strong demand for agricultural properties from those wanting to expand their farms or invest in the bullish ag economy. But that depends on commodity markets driving land sale activity and value. Steve Morgan, area sales manager for Farmers National Co. covering Kansas, reports that buyer interest remains high, but across Kansas and western Missouri values are starting to level and the number of properties offered on the market is slowing.  
Still, Farmers National Co. is anticipating strong competition for high-quality land through the second half of 2023.
 Washington County. A tract of 76 acres, which included 65 acres of Mill Creek cropland, in Washington County, sold for more than $11,500 per tillable acre at auction April 1.  Midwest Land & Home handled the sale.
In a separate auction, June 29, 522 acres in Washington County, which included 100 acres of river bottom cropland and 110 acres of upland cropland, sold in six tracts, for a total of $2.62 million. Tract 4, which was 30 acres of pasture recreational land, sold for $5,333 per acre, the highlight of the sale. Midwest Land & Home handled the sale.
Doniphan County. About 470 acres of Doniphan County land was sold at auction in a deal that closed April 6. The land, sold in six tracts, and sold for more than $13,100 per acre. One tract of 78 acres sold for $1.025 million. Midwest Land & Home handled the sale.
Clay County. A private treaty sale of 156 mostly tillable Class 2 and Class 3 soils in northern Clay County sold for $5,800 per acre. Midwest Land & Home handled the sale.
Marshall County. A tract of 50 acres of pasture in southern Marshall County, near Blue Rapids, Kan., sold by private treaty June 6 for $3,850 per acre. Midwest Land & Home handled the sale.
Rooks County. An offering of 396 acres of cropland and recreational hunting land near Stockton, Kan., in Rooks County, sold for $2,272 per acre. Midwest Land & Home handled the sale.
Riley County. An offering of 196 acres of pasture near Randolph, Kan., with opportunity for recreational hunting use, sold June 22 for $3,880 per acre. Midwest Land & Home handled the sale.
Lane County. About 320 acres of Lane County farmland just east of Dighton, Kan., sold at auction June 26. The tract of 263 acres of dryland and 44 acres of pasture with access to Highway 96 sold for $2,300 per acre. The seller was the Ellen May Stanley estate (Neal Stanley, executor.) Carr Auction & Real Estate Inc., Larned, Kan., handled the sale.
Rice County. A privately owned section of waterfowl land, bordered on two sides by the Quivira National Wildlife Refuge, was sold at auction May 16. Just 300 yards from Rattlesnake Salt Creek, the offering included a 24-acre Ducks Unlimited-designed and -implemented marsh pond fed by a water right authorized for 7.79 million gallons per year. Additional ponds exist on the tract, as well as solar and windmill water wells to service the property. It sold for $4,499 per acre. The James R. Pfister Revocable Trust No. 1 was the seller. Carr Auction & Real Estate handled the sale.
Subscribe to receive top agriculture news
Be informed daily with these free e-newsletters
You May Also Like
---