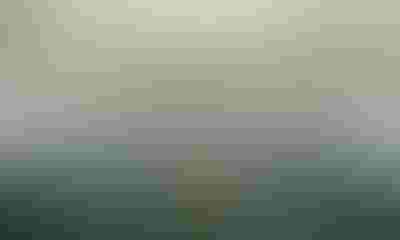 Eli Lilly has a plant on Harding Street in Indianapolis where the old Indianapolis Stockyards operated for years. By the 1960s and '70s, it wasn't in the best of repair, but it still received hundreds of animals each day. To a young boy, it was full of sights and sounds and smells, and a glimpse of an occasional rat or two. Hogs and cattle and other animals moved from pen to pen as farmers brought them in, commission men bought them for buyers, and the animals were loaded onto trucks headed for various locations.

"My dad, Gene, was a commission man at the old Indianapolis Stockyards for many years," says Bret Marsh, Indianapolis, Indiana's state veterinarian and head of the Indiana State Board of Animal Health. "I always enjoyed when I got to go with him. I was fascinated by the place, especially the animals. Dad spent a lot of his time buying hogs for a local packer.  
"We lived in the southeastern corner of Boone County. Mom went to Lebanon to shop, but we went to Sheridan High School. I was constantly around livestock, and I decided well before I graduated in 1977 that I wanted to become a veterinarian."
Old-school training
Marsh studied animal sciences at Purdue University. In time he was admitted to Purdue's School of Veterinary Medicine. But some of his most memorable education didn't happen on campus.
"I interned at the Lebanon Veterinary Clinic," he recalls. "Russ Hardin was the vet, and he was an old-time practitioner in many ways. Anyone who raised livestock in that general area probably remembers Doc Hardin."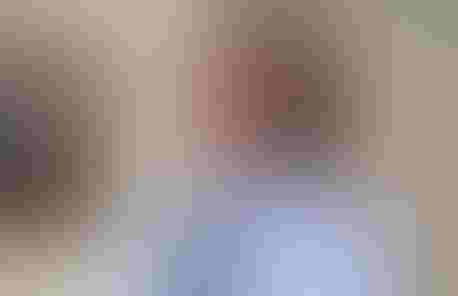 ALWAYS AROUND LIVESTOCK: Early exposure to livestock led Bret Marsh to want to become a veterinarian. He's pictured next to a photo of his predecessor, Doc Freas.
At 96, Hardin still lives in the area, Marsh says. Hardin was one of the legends of veterinary medicine in Indiana in his day, specializing in large animals.
That wasn't the only experience that shaped Marsh's veterinary training. "I interned with a practice in Kansas that worked with cow-calf herds and feedlots," he recalls. "It really provided me with good experience in the beef industry."
In 1984 Marsh received his veterinary degree. But he didn't go into private practice. "I had an opportunity to go into the public sector, and I've been there ever since," he explains.
Path to state vet
In 1984, both meat inspection and dairy inspection were part of the Indiana State Department of Health, not BOAH. Marsh took a job as a meat inspector. During that time he met the late Tom Freas. Two years later, Freas was the state veterinarian at BOAH, and the swine director retired. Freas offered the position to Marsh. He accepted, and moved to BOAH.
"I cut my teeth on the pseudorabies eradication program," he notes. "That was a learning experience, and I met producers and practitioners all over the state." The last case of pseudorabies in swine in Indiana was in 2000. Indiana was declared pseudrabies-free in 2002.
Prior to that, Freas had retired, and Marsh was named state veterinarian starting Jan. 1, 1994.
Marsh is being recognized as an Honorary Master Farmer in the 2016 class. The award is sponsored by Indiana Prairie Farmer and the Purdue University College of Agriculture.
Subscribe to receive top agriculture news
Be informed daily with these free e-newsletters
You May Also Like
---