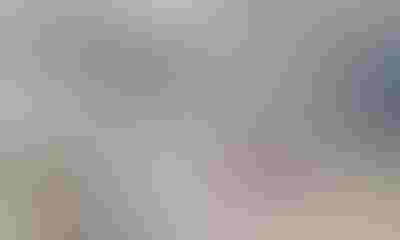 by Shruti Date Singh
Dean Foods Co., the largest U.S. milk processor, faces competition from an unexpected source: its biggest customer.
Wal-Mart Stores Inc., which last year accounted for 16% of Dean's sales, plans to start building its first milk-processing plant this summer. The Indiana facility is expected to be one of the largest in the milk industry and will begin supplying the retailer's private label Great Value brand next year in-state as well as to stores in Illinois, Michigan, Ohio and northern Kentucky.

Wal-Mart plans to get its private label milk for stores in Indiana, Illinois, Michigan, Ohio and northern Kentucky from a new processing plant it's building in Indiana. (Photo: Noel Hendrickson/Thinkstock)
Building the plant will allow Wal-Mart to lower costs and lengthen the milk's shelf life by bringing production closer to the point of sale. More than 600 Wal-Mart stores and Sam's Club locations are expected to be supplied by the new factory. Dean currently produces milk for the Great Value brand and will continue to be a supplier in other parts of the country, a Wal-Mart spokesman said March 22. The world's largest retailer has no plans to build more milk processing plants, he said.
Wal-Mart's move, announced late last week, comes as a surprise and introduces a new threat to Dean's fresh-dairy volumes and margins, Amit Sharma, a New York-based analyst for BMO Capital Markets, said in a report March 22.
'Structural Risk'
Dean is already facing up to Americans' steadily diminishing appetite for milk. To compensate, the Dallas-based company ventured into chocolate-flavored drinks with its TruMoo brand in 2011. It introduced the DairyPure milk brand last year to counter the growth of organic milk and soy-based substitutes, and in February the company said it plans to re-enter the iced-coffee market.
But despite the new products, 52% of Dean's $8.1 billion in sales last year still came from private-label brands, and Wal-Mart's new factory strikes at the heart of that business. The development poses a "structural risk" to Dean's operating margins, Sharma said. While lost sales attributable to the new plant are difficult to forecast, each 1% decline in Dean's milk volume could hurt annual earnings per share by 12 to 14 cents, according to the BMO analyst. The average of 14 analysts' 2016 profit estimates compiled by Bloomberg is $1.36 a share.
Dean shares rose 2.6% to $17.36 at 10:15 a.m. in New York, after dropping 12% March 22, the most in five years.
The situation "is clearly an unfavorable development" for Dean, according to Matthew Grainger, a New York-based analyst for Morgan Stanley. Thirteen of its 67 plants are located in the affected states, he said in a report March 21.
Advance Notice
Still, not everyone is gloomy about Dean's prospects. Jefferies LLC analyst Akshay Jagdale said in a note March 23 that while investors fear a private-label milk price war, the impact of the new plant will be offset by Dean making margin improvements.
"The outlook for 2016 remains strong and the company is now on firmer footing given category trends improving and productivity savings coming through," Alexia Howard, a New York-based analyst for Sanford C. Bernstein & Co. said in a note.
Dean said March 22 that Wal-Mart's plan may mean the loss of 100 million gallons of "very low-margin" private-label milk volume starting in late 2017. The company's total volume across all products was 2.6 billion gallons last year.
"It's disappointing to learn of any potential loss of business, but we remain confident in our future and the strategic plan we recently put in place," Dean Chief Executive Officer Gregg Tanner said in a statement. "With more than a year advance notice and the low-margin nature of the potential lost private-label milk volume, we expect to govern our business such that this will result in very little impact to our financials."
--With assistance from Shannon Pettypiece.
To contact the reporter on this story: Shruti Date Singh in Chicago at [email protected]
To contact the editors responsible for this story: Simon Casey at [email protected]
Robin Saponar
© 2016 Bloomberg L.P
Subscribe to receive top agriculture news
Be informed daily with these free e-newsletters
You May Also Like
---