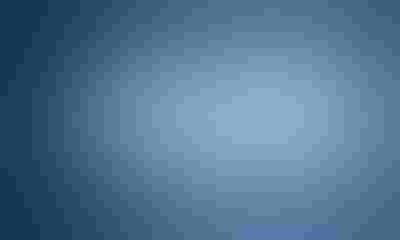 by David McLaughlin and Karin Matussek
Bayer AG's possible takeover of Monsanto Co. isn't likely to raise significant antitrust hurdles by itself, but it could intensify global scrutiny of the handful of companies striking megadeals that would consolidate the crop-chemicals industry.
Related: Bayer said to eye Monsanto

The latest potential megadeal in the crop-chemical business comes as some $504 billion of transactions announced last year have been terminated for various reasons, including antitrust opposition. (Photo: mindscanner/Thinkstock)
Even if Bayer could win approval to purchase Monsanto, regulators may slow down all the deals as they assess how they would affect the overall market. Competition authorities are already investigating the proposed $130 billion merger between Dow Chemical Co. and DuPont Co., while national security officials in the U.S. weigh China National Chemical Corp.'s bid to acquire Syngenta AG of Switzerland for $43 billion. Lawmakers in the U.S. were quick to raise concerns about both the Dow-Dupont and ChemChina-Syngenta tie-ups.
"The cascade of deals is likely to trouble regulators," said Erik Gordon, a professor at University of Michigan's Ross School of Business. "They are faced not with a decision about a single deal, but rather with a decision about the structural concentration of the whole industry."
Terminated deals
The latest potential megadeal in the crop-chemical business comes as some $504 billion of transactions announced last year have been terminated for various reasons, including antitrust opposition. Most recently, Staples Inc. and Office Depot Inc. abandoned their merger Tuesday after a federal judge sided with U.S. antitrust officials who challenged the combination of the two largest office suppliers.
A Bayer-Monsanto tie-up would create the world's biggest supplier of seeds and farm chemicals. Monsanto, which has a market value of almost $40 billion, is the world's largest seed maker and also makes Roundup, its blockbuster herbicide. Bayer, which invented aspirin, makes herbicides, insecticides and fungicides.
A merger would face a global antitrust review. Monsanto, based in St. Louis, earns the bulk of its revenue in the U.S. and Latin America, while Europe, North America and Asia Pacific are the biggest regions for Germany's Bayer.
Related: Monsanto lowers earnings forecast
"There's only six companies that have over $5 billion in sales in these markets and three of them are already involved in deals," said Bloomberg Intelligence analyst Jason Miner. "Even if the products aren't directly overlapping, it's a shrinking list of players."
The companies will have to win over antitrust officials in the U.S. who have successfully challenged a string of mergers between rivals, including Halliburton Co.'s deal for Baker Hughes Inc. and Electrolux AB's planned purchase of General Electric Co.'s appliance business, in addition to Staples' bid for Office Depot.
'Regulatory Mood'
"The current regulatory mood appears to have shifted in the U.S.," said Jasper Lawler, a London-based market analyst at CMC Markets Plc. "Washington looks like it's more interventionist now than it has been in years. That general environment is almost one of the bigger risks in this deal."
A Bayer-Monsanto deal would probably draw questions from U.S. lawmakers, who have pressed regulators for a close review of existing deals.
Related: Bayer-BASF to introduce GMO seeds in Brazil
"I'm concerned about anything that reduces competition, so I'll be looking at it from that standpoint," said Sen. Chuck Grassley, R-Iowa.
Grassely asked antitrust officials in March to closely examine how the Dow-Dupont and ChemChina-Syngenta combinations could reduce choice for U.S. farmers and hurt innovation. He is also among a group of senators who have called on the Committee on Foreign Investment in the U.S. to review how ChemChina's purchase of Syngenta could affect U.S. food security.
Still, since the main product overlap between Bayer and Monsanto is in weed killers, which is only a small part of Bayer's portfolio, divestitures may be enough to satisfy competitive concerns, said Miner, the Bloomberg Intelligence analyst.
Related: Monsanto can't pressure BASF or Bayer into a takeover
"From the antitrust side, I don't think there'll be many issues," said Lutz Krafft, a senior adviser at consulting firm ChemAdvice GmbH who once worked at Bayer. "The overlap is very low."
.--With assistance from Johannes Koch, Patrick Gower, Peter Chapman, Stephanie Bodoni and Steven T. Dennis.
To contact the reporters on this story:
David McLaughlin in Washington at [email protected]
Karin Matussek in Berlin at [email protected]
To contact the editors responsible for this story:
Sara Forden at [email protected]
David S. Joachim
© 2016 Bloomberg L.P
Subscribe to receive top agriculture news
Be informed daily with these free e-newsletters
You May Also Like
---