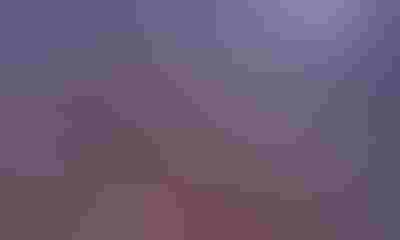 A new season of Pennsylvania's most popular, high-flying reality show is back online. It's the Eagle Cam , courtesy of Pennsylvania Game Commission.
Caution though: The eagles aren't always home on the nest, and all you'll see and hear is the wind blowing trees in the breeze. Millions are expected to log-on to the website and watch as live-streaming cameras show nature's drama perched high in an island tree on the edge of a bald eagle nest in the middle of Lake Marburg near Hanover, Pa. It's an on-cam window-peek at nature like never before.

EAGLE-EYE: This is the "Eagle Cam" tree-top view at Lake Marburg. Photo courtesy of Pennsylvania Game Commission.
New cameras and microphones were installed in November. They're powered by a hard line running down the tree to an electrical panel several feet from the base of the tree.
Last year, nest peepers went online more than 1.5 million times last year to see a pair of bald eagle raising two eaglets. They saw the entire process, from "nestorations" in January, laying of the eggs in February, hatching in March, and the eaglets leaving the nest in June, as it happened.
Their water-quality link
Bald eagle nesting sites are never far from water, points out Harry Campbell, Pennsylvania executive director of the Chesapeake Bay Foundation. In the Codorus State Park, it's Lake Marburg. A similar eagle nest camera perches in a towering Hackberry along the Monongahela River near Pittsburgh, courtesy of the Western Pennsylvania Audubon Society.
"Streams, lakes, and rivers are key habitat for bald eagles. Fish make up almost 90% of a bald eagle's diet," he adds. The Codorus eagles feed on fish from Lake Marburg, Codorus Creek, and other York County waterways. Bass is a biggie on the Monongahela menu list.
Clean water and availability of healthy fish and other aquatic life are important to the bald eagle's recovery in Pennsylvania, claims Campbell. "It's another reason we must make progress in restoring the 19,000 miles of waterways in Pennsylvania that are polluted."
Fish still threatened
Water quality is improving in Pennsylvania, he acknowledges. But more progress is necessary.
The latest multi-year study of the causes behind the deaths of young smallmouth bass, and lesions and spots on older smallmouths in the Susquehanna River support that concern, adds the CBF official. "Some of those fish are served up in bald eagle nests throughout central Pennsylvania.
"Endocrine-disrupting compounds and herbicides, and pathogens and parasites, are the two most-likely causes of diseased, dying fish in the Susquehanna. They're part of a "perfect storm" of compounds such as cosmetics, detergents, pharmaceuticals and hormones in animal and human wastes that find their way into the diets of bald eagles and other wildlife."
Subscribe to receive top agriculture news
Be informed daily with these free e-newsletters
You May Also Like
---