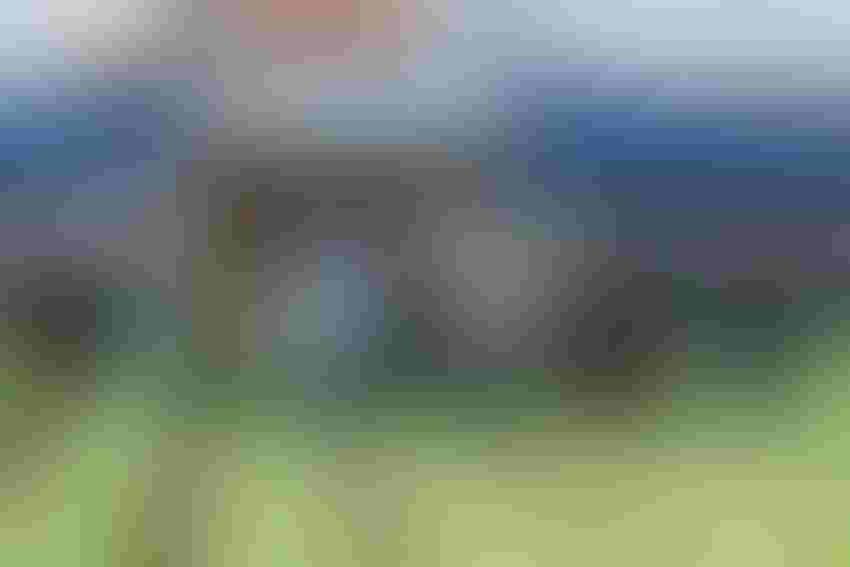 California Gov. Edmund Brown doesn't need to please farmers anymore as he will be termed out of office in a couple years and someone new, with probably the same penchant for over-regulating the state's farmers, will take his place in the state capitol.
That said, Gov. Brown signed (Sept. 12) signed AB 1066 into law, a bill that forces farmers to pay their employees overtime after eight hours per day. Current law exempts agricultural employees from the state's overtime law.
The law will be phased in over the next several years, meaning that farm workers who are not a part of a labor union won't see the full effects of the law until 2020. Those who work under collective bargaining agreements will see none of this.
Immediately after news of the bill's signing was made known, Tom Nassif, chief executive officer for Western Growers Association, said:
"Our farmers compete with farmers in other states and countries with no overtime costs, far lower minimum wages, reliable water supplies and far less regulatory burden. California farmers will have no choice but to avoid even higher costs of production and they will utilize a number of strategies, including reducing work shifts and production of crops that require large numbers of employees."
Roger Isom, president of the Western Agricultural Processors Association and the California Cotton Ginners and Growers Associations, criticized the bill as it becomes one more burden on the pocketbooks of California farmers.
Isom said: "This means that California will have the most stringent trigger of any state in the country for overtime for farmworkers, with 45 states having no overtime protection at all. The Governor signed this bill, supposedly to bring 'equality to all workers', yet taxi cab drivers, commercial fishermen, car salesmen, student nurses, computer programmers, and carnival workers all work without any overtime provisions whatsoever."
Isom continued, "The Governor signed this ag overtime bill in the same year that minimum wage legislation was also passed that will take California to the highest minimum wage as well as legislation forcing California to adopt additional greenhouse gas regulations for businesses in California.
"California is the only state in the country subject to such regulations. Today's signing occurred despite numerous requests by the agricultural industry to meet with the Governor to discuss our concerns. The message is clear. California simply doesn't care." 
Isom is correct. California (those who vote and run the government) simply does not care that farmers will be forced to consider retirement or relocation. This has already happened and will likely continue at a greater rate under this onerous bill.
George Radanovich, president of the California Fresh Fruit Association, noted: 
"A.B. 1066 will negatively impact the exact people it purports to help," Radanovich says. "The change in agriculture overtime, coupled with $15 minimum wage and changes in piece rate compensation, farmers will have to make the difficult decision to mechanize, reduce acreage, or go out of business altogether."
A couple months back I attended an agriculture technology summit in Salinas where growers who employ large numbers of people – namely the fresh fruit and vegetable industries – are fast trying to find automated ways to harvest crops and perform other agronomic tasks such as weeding and seeding.
For fruit and vegetable growers, more automation means the ability to cut back on perhaps the largest segment of their expense ledger: the employee. For the farmworker, the bill does two things: growers argue it will cut their take-home pay as hours are slashed; but, more importantly, it takes away their ability to negotiate directly with their employer for the right to work longer hours but have a shorter work week – much like their union counterparts currently have through their collective bargaining agreements.
Some of the arguments I've read suggest the reason why labor unions supported this measure is about the rights of employees to individually negotiate with their employer without paying union dues to have an organization represent them.
Employees who want the ability to work longer hours before overtime kicks in will now be forced to join a labor union to do so.
While labor unions may have served a useful purpose in decades past, they now cause more harm than the benefits they may provide. Yet, because the labor unions continue to spend large sums of money to buy the political favor of politicians, growers and their non-union employees must suffer and be forced into situations that benefit neither.
Follow me on Twitter @ToddFitchette
Subscribe to receive top agriculture news
Be informed daily with these free e-newsletters
You May Also Like
---