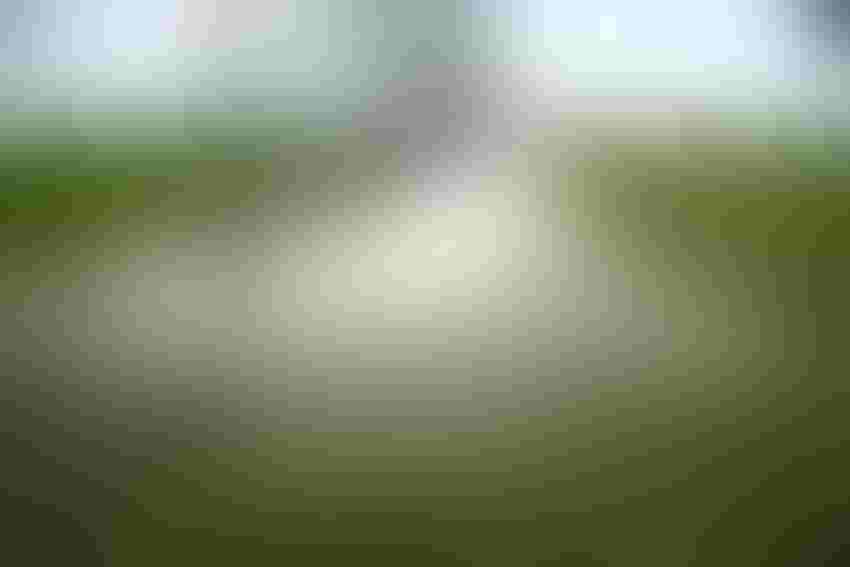 No one farms because it's easy. It is a life, not a job. So when changes in markets, weather, or conditions create debt or regulatory issues, the effects can be devastating. This happened in the mid-1980s when falling land prices and market shifts left many farmers landless and hopeless.
Anxious to respond to the ensuing stories of loss, Congress passed the Agricultural Credit Act of 1987 and authorized the U.S. Secretary of Agriculture to help individual states develop USDA certified mediation programs to intervene and assist producers with debt and certain regulatory issues.
After a modest beginning in the Midwest, 40 states now have a program either housed in their state department of agriculture, a land grant university, or a non-profit. Each program provides a confidential forum where a rancher or farmer can work out a plan with creditors and review regulatory decisions by USDA agencies.
Mediation services can even include counseling and financial analysis to help parties to work together. This is available at no cost to either the producer or the creditor, as long as the issue is included in federal enabling legislation.
WHAT'S COVERED?
Currently, issues regarding farm loans, credit issues, federal farm and conservation programs, wetlands determinations, grazing permits on national forest system lands, and rural housing loans are topics that can be addressed at no cost. Program advocates hope to expand coverage as demand increases for other agricultural-related topics.
Some examples of cases handled by the California Agricultural Mediation Program include the following:
A producer owed a feed dealer $40,000 principal and $10,000 interest. Although relations were generally friendly, recent exchanges were heated. Through mediation, the producer agreed to a payment plan on the principal and the feed dealer agreed to make a compromise on the interest if the producer paid them back in full and on time.

A farmer was waiting for funding for their Environmental Quality Incentives Program (EQIP) to cover the costs of their water conservation efforts. The district conservationist was not satisfied with the farmer's work and may terminate the contract. Through mediation, the grower provided additional evidence of compliance and satisfied the conservationist's concerns which allowed the farmer's payment to go through.

A farmer was turned down for a Farm Services Agency (FSA) loan due to debts with other creditors. The producer questioned some of the debts on the credit report. The loan officer suggested using mediation to resolve any outstanding balances with the creditors. Through mediation, the farmer resolved the debts with the creditors and showed the FSA loan officer letters from the creditors showing either zero balances or installment payment plans. The FSA loan officer approved the loan.
WHAT IS MEDIATION?
Mediation is voluntary, and the mediator does not tell the participants what to do, or issue any 'ruling.' While the mediator can help the parties identify ways to proceed, the final decisions belong to the participants.
If there is no agreement, then the parties can proceed to an appeal or litigation if needed. More often than not, however, there will be progress or agreement through the mediation process.
Historically, approximately 75 percent of requested mediations end in settlement, and even if they do not, participants may have clarified information that will reduce other costs going forward, or leave with a better understanding of the issues.
Farmers and ranchers are independent, resilient people. Their relationships with USDA partners and creditors are often long-term and critical for the future of their business.  
When markets, weather, or other conditions create losses, it can be uncomfortable to talk about remedies. Calls go unanswered. Letters go unopened.
Mediators can support the parties by creating a workable plan and get farmers refocused on communication and resolution.
MORE INFORMATION
Requesting mediation is easy. In California, visit www.calamp.org and click on "request mediation" or call (916) 330-4500 - Ext. 101 for Matt Strassberg - [email protected]; Ext. 103 for the Southern California program coordinator Mary Madison Campbell - [email protected]; or Ext. 104 for the Northern California program coordinator Julia Rose Golomb - [email protected].
In Arizona, contact program coordinator Janet Wertsch at (480) 496-5926 or [email protected].
These programs are here to help, and there is no cost to the parties as long as the dispute is related to an agricultural loan, credit issue, or a USDA decision. If you are not sure, call us and we will be happy to talk to you further.
Subscribe to receive top agriculture news
Be informed daily with these free e-newsletters
You May Also Like
---