Ag at Large: Expelling illegals? Workers may stay
Ag at Large: Expelling illegals? Workers may stay
Close observers and chroniclers of the number and immigration status of those working on farms believe the harvest and care of most of the state's agricultural crops will continue with little disruption.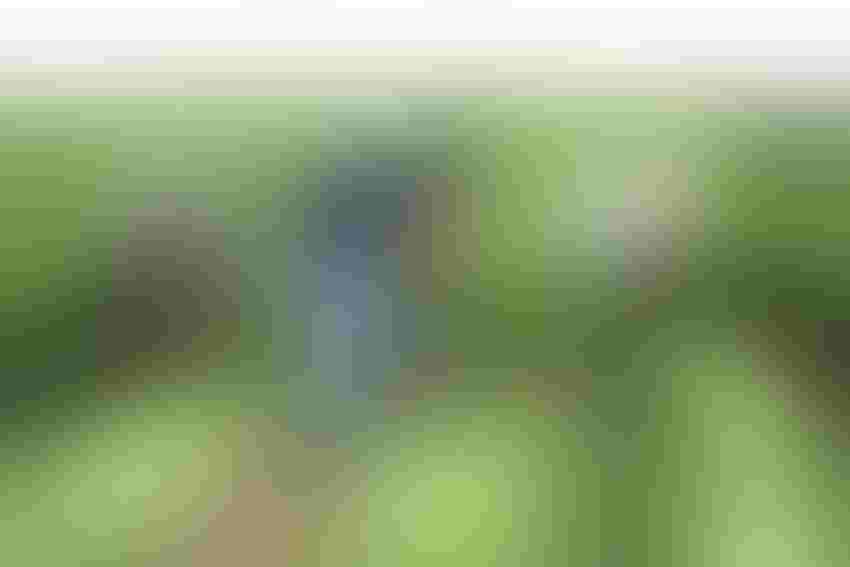 Celery harvest.
Commentary
Rounding up and sending home illegal residents in California as President Trump intends may not deplete the agricultural work force to the extent some expect.
As a matter of fact, close observers and chroniclers of the number and immigration status of those working on farms believe the harvest and care of most of the state's agricultural crops will continue with little disruption. A few farmers disagree.
In the first place, evaluating the immigration status of the farm work force is extremely difficult.  Perceptions by urbanites are usually badly distorted, based on mental concepts of the "huddled masses" doing stoop labor in the hot sun. Fewer crops each year are harvested and tended by close hand work, as mechanical assistance expands and is refined.
The bulk of harvesting and handling the state's gigantic farm output is done by a cadre of mature adult employees – on farms, in packinghouses, at agricultural supply firms, and by transportation facilities connecting all three.
Many (perhaps most) workers in these categories have taken responsible steps to confirm their U. S. citizenships. Some, of course, are natural citizens. 
The University of California's Agricultural and Natural Resources Department, centered at the Davis campus, has maintained a constant vigil of the state's farm workforce for years. The fact that it has not issued a report to warn of any sharp reduction in its size is at least a negative indicator that any shrink might be manageable.
Since 1986, California farm employers have given strong encouragement to their employees to seek citizenship. In that year, a program called the Immigration Reform and Control Act or IRCA was instituted by federal mandate.
Agricultural associations, especially in California, participated enthusiastically, setting up locations to help workers register and embark on their paths to citizenship. Tens of thousands were served.
Surprisingly to some, the response by the United Farm Workers union to help workers through that program was unenthusiastic. As a matter of fact, it appeared that the labor organization, actively recruiting members at the time, had to be pulled kicking and screaming into the program. It steered only an insignificant number toward citizenship. 
Eventually the government's support and participation ended, but thousands of workers in the farm sector registered, and subsequently became U. S. citizens. The complexion of California's farm workforce changed significantly for the better.
Characteristic of the change for the better was a generous scholarship program to aid the youngsters of farm workers, sponsored by the California Table Grape Commission. It began in 1985 by giving three $20,000 scholarships and one smaller scholarship to a community college to the sons or daughters of farm workers in the table grape industry. It has continued at this level for 31 years without interruption.
Although academic achievement has been the primary qualifier for these students, those committed to futures in agriculture have a slight edge in the judging. The program continues to enrich the lives of not only the students and their families, but the perception of worker status.
Where shortages of local workers are anticipated, farm employers can turn to a government program that helps them import foreign workers for specified periods. Although the H-2A program has been criticized for being too cumbersome and not flexible enough to meet needs on short notice it is being improved. It requires farm employers to provide housing for the term the employees work.
Although the H-2A program is no panacea, it is one of the rescue ropes farmers can grasp for to avoid sliding down the slippery slope of non-production.
(Note: The views expressed in this commentary are solely those of the guest author, and are not necessarily shared or endorsed by Western Farm Press).      
Subscribe to receive top agriculture news
Be informed daily with these free e-newsletters
You May Also Like
---