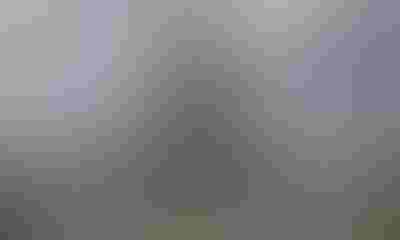 Kevin Paap, president of the Minnesota Farm Bureau and board member of the American Farm Bureau Federation, described a litany of trade barriers faced by farmers and ranchers in a hearing of the House Ways and Means Trade Subcommittee on June 14.
In response, Paap asked Congress to approve the Trans-Pacific Partnership trade agreement while supporting ongoing negotiations toward a successful Transatlantic Trade and Investment Partnership with the European Union.
AFBF estimates U.S. farmers and ranchers will gain $4.4 billion in yearly profits from passage of the Trans-Pacific Partnership alone – profits that have taken on special importance during the ongoing farm downturn.

Kevin Paap testified before the House Ways and Means Trade Subcommittee on June 14. (Photo: Bernai/Thinkstock)
"Expanding our trade opportunities happens through tariff reduction and removal, and by the adoption of science-based standards for international agricultural and food trade," said Paap, who also chairs AFBF's Trade Advisory Committee.
American producers will see significant reductions in trade barriers if the TPP is approved. Japan, for instance, has agreed to slash tariffs on U.S. beef from 38.5% to 9% over 16 years.
Canada will also open its market to more U.S. agricultural products by reducing restrictions on dairy, poultry and eggs from the U.S. Under the agreement, American dairy producers will gain access to 3.25 % of the Canadian dairy market over five years. Canada will also allow imports of duty-free U.S. eggs up to 2.3% of domestic production.
Paap also backed progress towards a similar pact with the EU, the Transatlantic Trade and Investment Partnership. He cited rising anti-science sentiment as a major obstacle to American goods abroad.
"The EU was once the largest destination for U.S. agricultural exports," Paap said. "Today, it has fallen to our fifth-largest export market. Tariff and regulatory barriers have become a significant impediment to increased exports. These negotiations must result in a modern, science- and risk-based approach to food safety, based on international standards, which can truly settle disputes."
Source: American Farm Bureau Federation
Subscribe to receive top agriculture news
Be informed daily with these free e-newsletters
You May Also Like
---