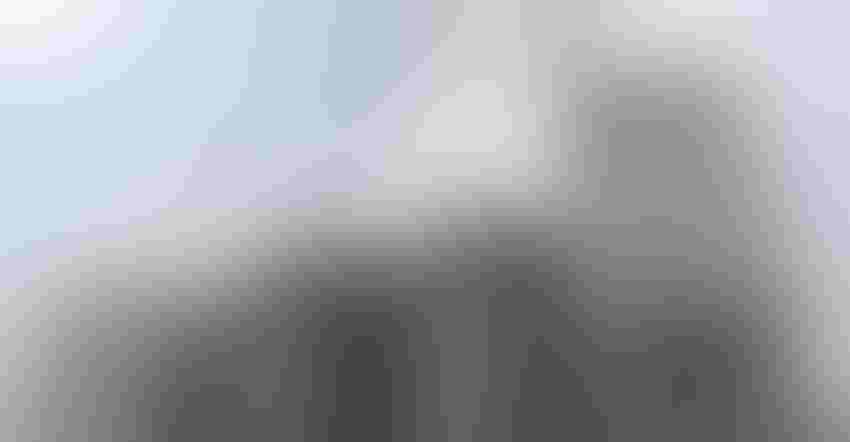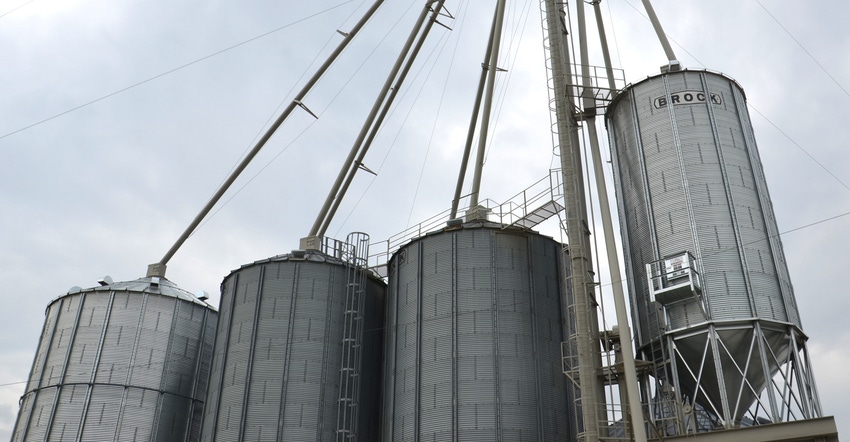 GRAIN BIN COVERAGE: Many companies today offer blanket coverage for a grain center. That avoids a situation where an individually listed bin might be underinsured.
Tom J. Bechman
One of your worst nightmares might be suffering a loss from a storm, only to find out you don't have enough coverage. Nationwide Insurance sponsored a session during the Farm Progress Virtual Experience that pointed out mistakes that may show up in farm policies. Access the 30-minute session at FPVExp.com. 
Jeff Leopold and Mason Lowery, senior account executives with UIS Insurance and Investments, share five mistakes they encounter:
1. Not all "named insureds" are listed. "Make sure everyone involved in the business or an auto policy is on the declarations page," Lowery says. "It sounds simple, but it's important to make sure someone isn't left off the document."
For example, if there's a limited liability company just for trucks, everyone involved in that business should be listed. If you have questions about who should be listed, contact your agent, Lowery says. "Maintaining good communications with your agent and doing annual reviews are very important," he notes.
2. Coverage is for actual cash value, not replacement costs. "There is a huge difference, should a loss occur," Leopold says. "If you have actual cash value, the structure will be depreciated and you will be paid on the depreciated value, not what it costs to replace it."
He recently visited a farm family who thought they had replacement cost for all their structures. When he checked their policy, they had actual cash value instead. "You want to make sure you have replacement costs coverage on your home, grain bins and farm structures so you can build them back in case of a loss," Leopold says.
3. Buildings are either overvalued or undervalued. You don't want to pay more premium than necessary, but you also don't want to find out you don't have enough coverage on a structure because it wasn't valued properly, Lowery says. He notes that valuations for homes typically range from $150 to $225 per square foot, while values for pole-barn-type buildings range from $15 to $35 per square foot.
"For pole buildings, it depends on how you have them finished out," he adds. "Do you have an office? Insulation? Other features? These affect what value should be placed on the building."
Making sure grain bin coverage is adequate is also key, he says. Most policies allow for peak-season coverage, with bushel limits declining as you move away from harvest.
4. Individual grain bins are listed. Until a few years ago, most companies required all grain bins and grain handling components to be listed and insured separately. "Today, specific carriers offer blanket coverage for a grain center," Lowery says. "If your carrier offers it, the blanket provides more comprehensive coverage with one maximum limit for the entire facility."
5. Duplications or gaps in coverage exist. "If you have a couple trailers and they're on your equipment list plus your auto policy side, you're paying twice," Leopold says. "Ask your agent to take them off the equipment list."
On the flip side, Leopold says he visited a family recently who had purchased a farm awhile back. Leopold discovered the house was covered, but not outbuildings.
"They told their agent, but he or she didn't get it done," Leopold says. "That's why you do annual reviews. Make sure everything that should be covered is listed."
Read about five more mistakes in this related article.
Subscribe to receive top agriculture news
Be informed daily with these free e-newsletters
You May Also Like
---