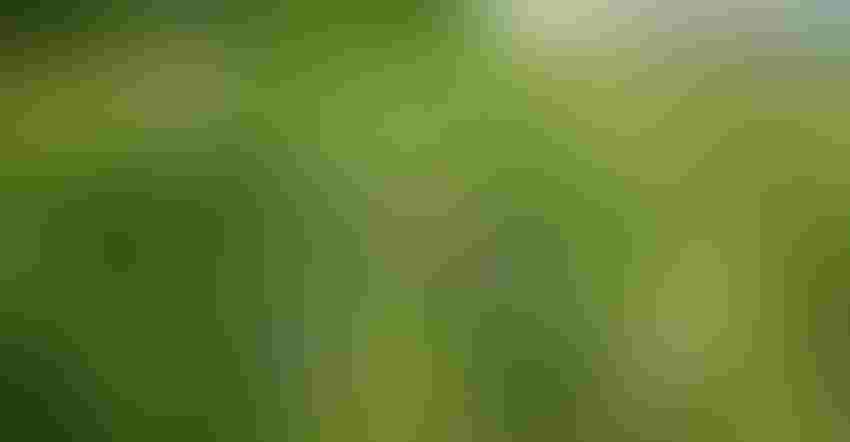 BENEFICIAL PLANTS: Pollinator plots are a great way to attract helpful insects on the farm.
Photo courtesy of Steve Groff
What do you know about the value of pollinators or beneficial insects? They're certainly good for farmers since they enhance certain crops, but beyond that most of us don't know very much about them.
In recent years, I've found that intentional planting of pollinator plots are an incredible asset to successful farming. I'm convinced that it's worth dedicating some of my farm's acreage to encouraging their presence among my crops.
1. Makes economic sense. As an avid cover cropper, I'm not opposed to growing things other than my main cash crops, so long as they have a net benefit. I've known about the benefit of pollinators, but what finally convinced me of planting dedicated pollinator plots was when I realized how many little parts of my land were not pulling their own weight.
These include the first dozen rows next to the woods or fencerow, which are not productive. You are literally losing money on those parts of the field! That makes it a perfect spot for some diverse crops that, in turn, attract a diverse set of pollinating and beneficial insects.
Has it been worth it, economically? Yes, although we're in a place where it's hard to nail down exact dollar amounts.
But I've seen real benefits such as:
Better use of field edges

Dramatic decrease in insecticides; 10% of what I used to apply

Natural relief from insect pressure, preventing yield loss
2. Natural ecological services. Like cover crops and other regenerative practices, a lot of the benefits of pollinators are on a system level. When we work for biological and ecological health and diversity, things just start "working together" in ways we didn't expect. This is no exception.
Modern conventional farming focuses on single crops and keeps most insects out of our fields by design — essentially bug deserts. And although there are serious insect pests we have to work against, the other 97% of insects are harmless and even beneficial to our ecological systems. Designing our farms to be "insectaries" that encourage a diversity of positive insects allows natural predators to reduce unwanted pests.
3. Plenty of help available. Did you know there is often funding available from USDA and other government agencies interested in promoting pollinators? If you're thinking of trying this out, look to see if you can get some financial assistance.
4. It's "sustainable." Here's a theme that I see picking up in the cover crop realm, too: The general marketplace for farmers is seeing a growing awareness and demand for sustainable, regenerative practices.
I've had vendors whom I sell my crops to come to my farm to take pictures of what I was doing so they could share with their customers as part of their own marketing. This is a differentiator in a crowded field, and farmers who can demonstrate some high-impact, positive practices may be the ones who get the business their peers do not.
5. Positive public perception. Pollinators are something that the nonfarming public understands and are keenly aware of.
Growing pollinator plots is a conversation starter and a public relations boost.
Everyone's used to driving past fields of corn in the summer. When they notice a strip of flowers along the woods or fencerow, they stop to take a second look.
This doesn't directly boost a farmer's bottom line, but it is invaluable to boosting public perception.
The Coach's Closer
Pollinator plots are relatively easy to integrate into your farm. It gives a boost to your biological diversity and potentially can give you a market advantage.
Groff is a cover crop pioneer and innovator who farms in the Chesapeake Bay Watershed. Check out his website, covercropcoaching.com. 
Subscribe to receive top agriculture news
Be informed daily with these free e-newsletters
You May Also Like
---