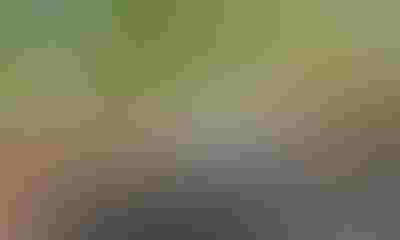 A few years ago Roger Wenning, Decatur County, showed people at a field day various annual ryegrass plots. Some had much better stands than others. What was the difference?
Wenning says it was all about whether the variety was winter-hardy enough to grow successfully in Indiana. Some varieties that were marketed at the time were suited to the Southern states, but not farther north in the Midwest. It was a teachable moment.
The Indiana Conservation Partnership is led by a team of Natural Resources Conservation Service personnel. They see another teachable moment happening as the best time to seed cover crops approaches.

NOT ALL VARIETIES THE SAME: Know what you're getting for your money when you buy cover crop seed. Ask your supplier plenty of questions, such as, "What varieties are in Ground Builder Radish?"
The NRCS team includes Don Donovan and Clint Harrison, district conservationists; Susannah Hinds, grazing specialist; Scot Haley, resource soil scientist; Kris Vance, public affairs specialist; Victor Shelton, state agronomist/grazing specialist; Tony Bailey, state conservation agronomist; and Shannon Zezula, state resource conservationist.
Rapeseed issues
This past spring provided examples of what can happen when you're not sure what type of cover crop seed you're sowing.
Donovan spoke to farmers who used rapeseed as a cover crop and had problems terminating it this spring. It's not been on the hard-to-kill list in the past. While this issue could have many causes, such as poor weather conditions for herbicide effectiveness, poor spray coverage and poor quality of spray water, there is one possible cause that leads to a discussion of cover crop seed selection. 
There are Roundup Ready varieties of canola, which is very closely related to rapeseed. Could one of them have found its way into the cover crop seed system?  While this is just a possibility and not a proven fact, it serves notice that you should pay attention to the variety of seed you're using for cover crops.
Here are four tips for cover crop seed selection.
1. Be careful when you select cover crop seed varieties. This is especially true with annual ryegrass, cereal rye and now maybe rapeseed. 
2. Do research just like you would with your cash-crop seed. Make sure the cover crop seed you purchase will not cause issues down the road. 
3. Avoid seed if you don't know which varieties are included. Be careful about using Variety Not Stated (VNS) cover crop seed. The success of cover crops on your farm depends on your seed selection!
4. Ask your seed supplier about winter-hardiness. Most reputable seed reps today only carry varieties suited for their area. Just to be safe, take the cue from Wenning's test plot and ask about winter-hardiness before you make the purchase.
Subscribe to receive top agriculture news
Be informed daily with these free e-newsletters
You May Also Like
---