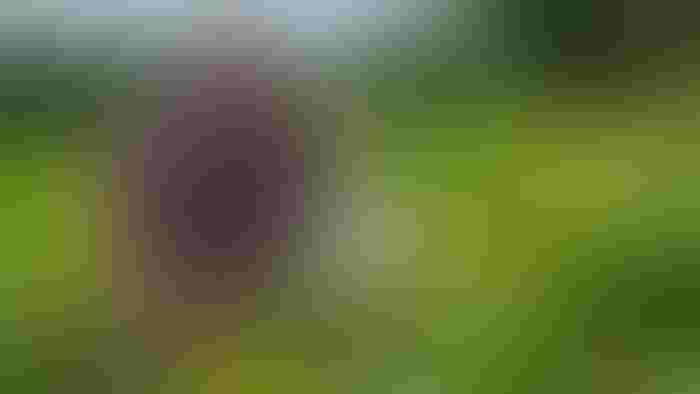 by Joann Pipkin
Andrei Gradinariu can't tell you exactly how his family got started in agritourism, but he can tell you the pieces of the puzzle just fell into place at the right time.
In fact, it all came together amid a challenging time for farmers and many other business owners as COVID-19 shut doors, prompting entrepreneurs such as Gradinariu to think outside the box.
Affectionately known as "Farmer Dre," Gradinariu manages the family's farm business, Gardener's Orchard and Bakery, which is tucked away atop a hillside just west of Highway 13 between Bolivar and Springfield in Brighton, Mo.
Being involved in several associations and grower groups, Gradinariu attended many meetings. It was during a blackberry conference that an Arkansas farmer invited him to tour his operation.
"I got to his farm, and three-quarters of it was a playground," Gradinariu explains.
It was his first look at agritourism. He returned home with a vision of how to offer a similar adventure to his own customers.
"The overall experience is what drives the customers," Gradinariu says. "Agritourism is a growing industry. It's an amusement park feeling, but you're on a farm. It's combining agriculture with entertainment, tourism and education.
Charting a new course
The Gradinariu family immigrated from Romania to California in 1990. They later settled in southern Missouri in 2003 and raised turkeys for 11 years. Then, in 2013, they purchased the northern Greene County orchard from veteran fruit growers Cliff and Sue Plaster.
After a name change to Gardener's Orchard, the Gradinarius have been full steam ahead. Today, the farm includes 40 acres dedicated to fruit production and agritourism activities.
The family makes its entire living from the farm. Gradinariu credits the operation's diversity for providing a steady cash flow from spring through fall. In 2016, the family added a bakery after his sister, Aurora, earned a culinary degree. Gradinariu, his mom and three of his siblings work full time in the business, while six additional siblings help on the weekends, along with 35 seasonal employees.
"For about five years, we were just doing U-pick apples," Gradinariu says. "Then about 2019, we started transitioning into other crops like strawberries, blueberries, blackberries, peaches and greenhouse tomatoes."
In the fall of 2020, Gradinariu says they added a hay maze and some small, fun games. "We were just having that as an add-on," he explains.
Customers came to pick apples and then, for a fee, could take part in the maze and games.
"Everybody who came to the farm wanted to go play, and that was just this big eye-opening experience for us," Gradinariu says.
Little by little, Gardener's Orchard & Bakery transitioned more into an agritourism "fun farm" destination.
Growing with the seasons
Fall is the farm's busy season for activities as spring focuses mostly on the U-pick strawberries.
"Strawberries are a very delicate fruit, so your main goal is to sell the strawberries," Gradinariu explains. "In the fall season, it's a little different story because apples can hang longer on the trees. That's just the science behind all of this."
While the venue's main demographic is the general public, field trips and school groups are also welcome. Activities range from a corn maze, hayride and barrel train to a pallet maze, obstacle course and a giant slide. In addition to fruit, the farm features U-pick sunflowers and zinnias.
"We just built a super mega slide," Gradinariu says. "We have a jumping pillow, the apple cannons, a tricycle track, corn pit and new bubble station. I think we have 20 different activities for families to take part in."
From activities to food, once fall rolls around, the Gradinarius are all about the customer experience and strive to deliver that 'wow' factor when guests come to the farm.
From pizza to pastries and all kinds of goodies in between, fresh, homemade ingredients are at the center of every treat offered.
Putting the pieces in place
Gradinariu says they've been blessed with employees that seem to fit the activities the farm offers. Training plays a key role in that.
"We really like to keep the vibes here very welcoming," he explains. "We like to train everybody. We hire a lot of high schoolers, and for a lot of kids, this is their first job. It gives us the opportunity to train them properly how to do certain things, even life skills like talking to customers."
The shear investment in building the infrastructure of the activities can be overwhelming, but Gradinariu says being creative and repurposing materials for many of the projects has helped lessen the expenses. And safety is always top of mind with any new amusement.
For farmers like the Gradinarius, offering a destination for consumers to experience has helped the family diversify and spread out their risks.
"There's a big disconnect between consumers and agriculture and farming," Gradinariu says. "This way, we capture the kid's attention when they go out to the field to pick strawberries or apples. They see apples grow on a tree in rows. And then they're never going to forget coming and playing and eating and running around."
He concludes, "It's kind of cool how all of this has transitioned. All the pieces worked out together."
Pipkin writes from Republic, Mo.
Subscribe to receive top agriculture news
Be informed daily with these free e-newsletters
You May Also Like
---