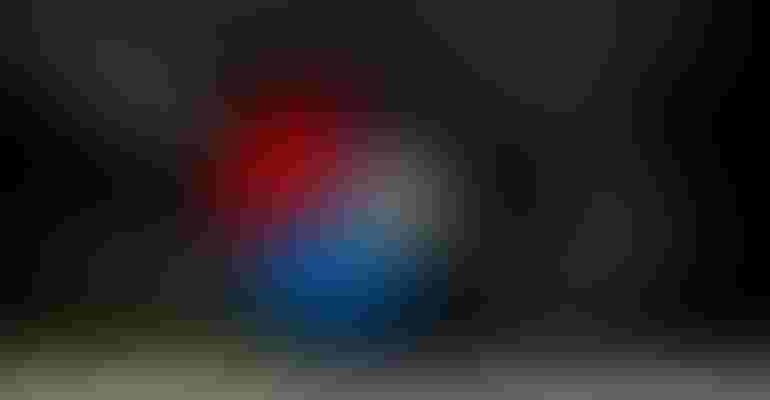 In action Wednesday afternoon, the House advanced the American Rescue Plan Act of 2021, the $1.9 trillion installment of the latest coronavirus aid authorized by Congress. The bill, which was sent over with some adjustments made by the Senate, advanced along party lines with one Democrat voting against the bill. It now heads to the President for his signature.
Combined, the nutrition and agricultural provisions are estimated at $22.7 billion.
In a detailed overview of the bill's inclusion detailed by John Newton, American Farm Bureau Federation chief economist, explains the agricultural provisions of the American Rescue Plan Act of 2021 appropriate an estimated $10.4 billion for programs designed to strengthen the agricultural and food supply chain, including animal surveillance or COVD-19 mitigation efforts for agricultural workers; additional resources to purchase and distribute agricultural commodities to nonprofits, restaurants or other food-related entities; increase access to health care in rural communities; and provide debt relief and other support programs for socially disadvantaged farmers and ranchers.
Newton explains the act appropriates $3.6 billion, approximately 35% of total agricultural expenditures, for USDA to purchase and distribute agricultural commodities and fund COVID-19 mitigation efforts for agricultural and supply chain workers. This allocation could allow for similar efforts in past bills to fund the Farmers to Families Food Box program.
"Thanks to passage of the American Rescue Plan today, help is on the way," according to a statement from Secretary of Agriculture Tom Vilsack. "The American Rescue Plan will jolt our economy back to life, get money into the hands of struggling Americans, get our children back to school safely, get COVID-19 vaccinations out more swiftly, and get nutrition assistance to millions of food insecure Americans."
It also expands Pandemic EBT, which has provided meal replacements for children who are attending school virtually due to the pandemic and expands enrollment in the Special Supplemental Nutrition Program for Women, Infants, and Children.
"While COVID-19 cases have slowed in recent weeks, millions of Americans continue to face hunger and nutrition insecurity amidst the economic fallout of the pandemic. This legislation will ensure our nation's most vulnerable have access to a variety of fresh, wholesome, nutritious dairy products," says Michael Dykes, president and CEO of the International Dairy Foods Association.
Vilsack says the bill also increases food available for distribution through food banks, nonprofits, or restaurants to help feed families in need and at the same time supports farmers by purchasing their products. "America's farmers, ranchers and producers will reap the benefits of the American Rescue Plan as more resources flow through the economy, as more businesses open up, spurring greater demand for American food and agricultural products," he says.
Other efforts to protect the food and agricultural supply chain include $300 million for animal monitoring and surveillance efforts for the incidence of SARS–CoV–2. Another $100 million is appropriated to reduce fees associated with overtime inspection costs at federally inspected small and very small meat, poultry and egg processing facilities, the AFBF analysis points out.
Socially disadvantaged farmers
While the American Rescue Plan Act of 2021 does not appropriate funds directly, it's estimated that $4 billion will be used to provide direct payments of up to 120% of Black, Hispanic, Native American or Asian American  farmer or rancher's outstanding debt as of Jan. 1, 2021. The loans include USDA Farm Service Agency direct farm loans, USDA guaranteed loans and Commodity Credit Corporation farm and storage loans. The additional 20% is intended to pay off the taxes associated with the amount of the direct payment related to the outstanding debt.
In addition to the debt forgiveness, the act appropriates $1.01 billion to provide outreach, training, education, technical assistance, grants and loans, and funding to educational institutions to help improve land access for socially disadvantaged farmers and ranchers and address heir's property issues, among other issues.
"The American Rescue Plan provides historic debt relief to Black, Indigenous, Hispanic, and other farmers of color who for generations have struggled to fully succeed due to systemic discrimination and a cycle of debt. We cannot ignore the pain and suffering that this pandemic has wrought in communities of color. The American Rescue Plan answers that call to action," Vilsack notes.
Subscribe to receive top agriculture news
Be informed daily with these free e-newsletters
You May Also Like
---