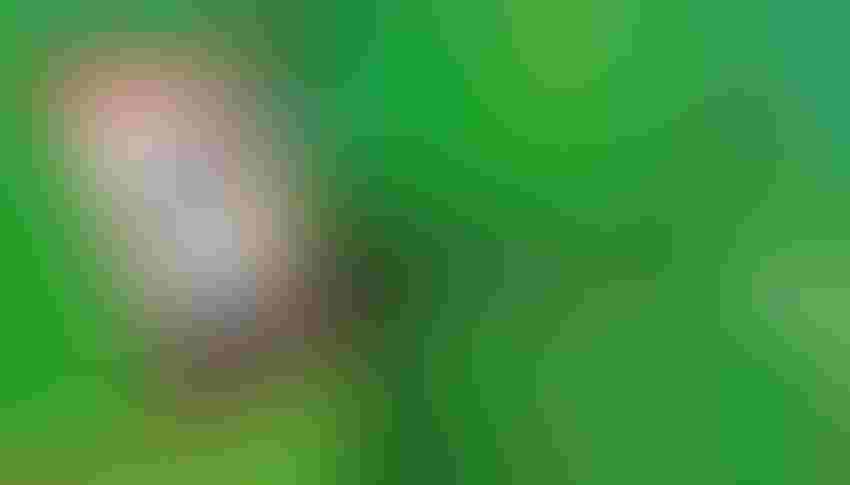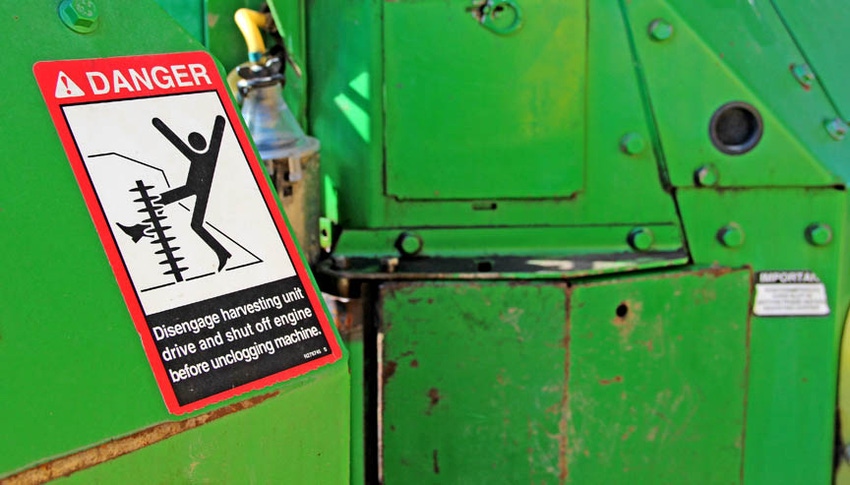 When Darren Taylor climbed atop a running potato harvester and fell into the rollers, he should have been crushed to death — end of story. "I looked down through the harvester and thought an oil pipe had burst, but when I got my bearings I could see it was my blood."
Taylor was in blinding pain, his left arm and left leg sucked between the harvester's steel rollers. He tried not to panic, but when his right foot was pulled through the rollers, it was only a question of time until the rest of his body was drawn into the machinery.
From the Yorkshire Post: "If the pain scale was one to 10, then this was a 20; it was horrible. I was just determined it wasn't going to get me. I knew I was badly injured, but I was fighting to struggle my way out of it. I had to stay awake to keep out of that machine. I was shouting, 'You're not going to pull me through.'"
(In 2009, 34-year-old farmer Keith Wannan was caught in a potato harvester while changing the rubber sleeves on the rollers. He was trapped for an hour-and-a-half and died en route to the hospital.)
Taylor was alone and didn't know how long he would have to hold back the rest of his body from the rollers until he was found. Thirty minutes later, still clinging to life, Taylor was found and the harvester shut down, but it took an additional two hours of machinery disassembly to free him from the tangle. "I remember all of it. I remember the firemen coming and I heard one of the lads who got me out of the machine," he told The Press.
Want the latest agricultural news each day? Click here for the Western Farm Press Daily e-mail newsletter.
Taylor, a 47-year-old father of three, who farms in England, next spent eight days in an induced coma and three months in hospital recovery. (The accident happened in October 2013.) Taylor lost his left leg and the bottom of his right leg, and the use of his left hand, but his grit is phenomenal: "I'm still alive and there were moments when the situation might have been different." Taylor faces more surgery, but he's hoping "to be able to do some limited work on his farm soon after that and to drive a tractor again," according the Post.
Dig or die
Taylor's mettle and will-to-live ordeal parallels the incredible account of producer Barry Lynch — also in October 2013. After 9 tons of farm machinery slammed down on Lynch's leg, he was left with two options, dig or die. He spent over six agonizing hours with his leg trapped under a 9-ton chemical tank before digging down 8 inches with a pocketknife and pulling himself free. (For Barry Lynch's story, see Cheating death with a pocketknife)
Grain bins, cotton gins, tractor turnovers, machinery accidents, and so much more: Think all the statistics about the hazards of farming are overblown? The simple truth remains that agriculture is far more dangerous than statistics show. Always has been; always will be.
For more on farming hazards, see Death on the farm a grim reality of agriculture or Farming tragedy shatters family legacy
Follow me on Twitter: @CBennett71 or email me: [email protected]
Blog archive
Who killed the Big Lebowski of Belgium?
Benchmark GM crop contamination case a bitter tale
How to create an epic environmental disaster
Big Ag goes organic (Come again?)
Farm's Nazi past still fresh for slave workers
Farmer privacy breach brings suit against EPA
James Bond once worked for the EPA
AK-47 rifle was agriculture's giant loss?
About the Author(s)
Subscribe to receive top agriculture news
Be informed daily with these free e-newsletters
You May Also Like
---