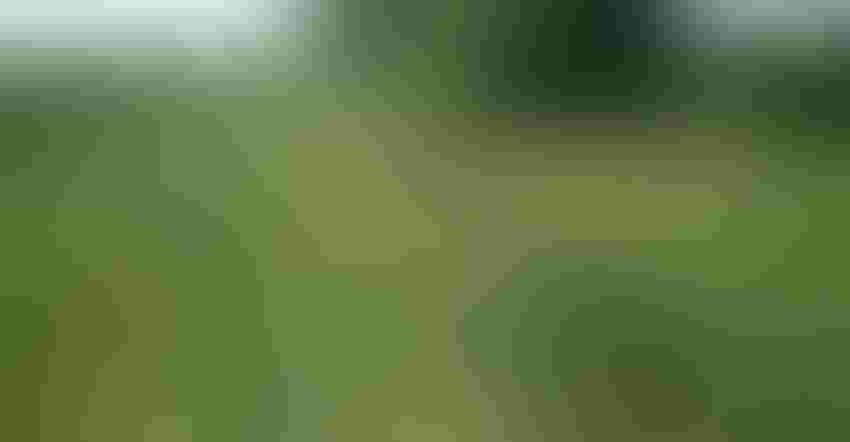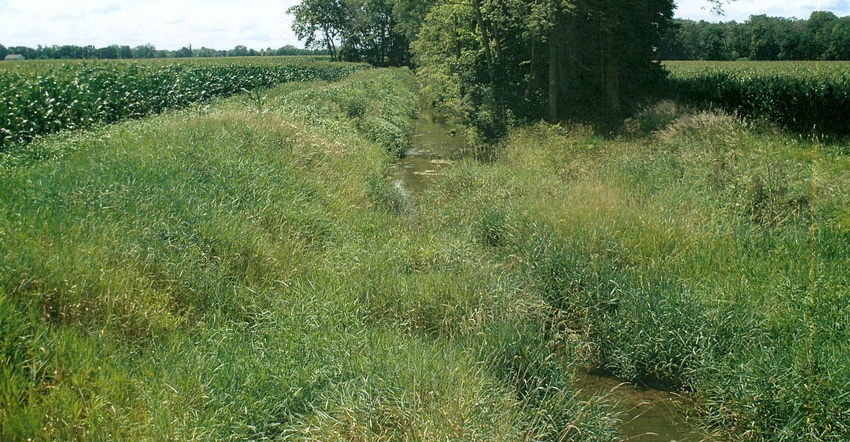 WORK HALTED: Steve Slonaker was fined by Indiana DNR when he attempted to clean out the second half of this ditch. He cleaned out the first half four years ago, no questions asked. He now has a permit and will complete the job this winter.
Steve Slonaker
Many people thought the Indiana Legislature resolved issues related to working in waterways when it passed legislation in 2020. However, Steve Slonaker learned the hard way that the legislation passed has a very narrow focus, and confusion about what farmers can do on their own property remains.
Slonaker, Centerville, Ind., was cleaning a ditch this spring when he was ordered to stop by the Indiana Department of Natural Resources and was hit with a $145 fine. He paid the fine and applied for and received a permit to complete the work. The permit cost an additional $200. He hopes to finish the project this winter. However, he's left with concerns.
"I had approval from Wayne County, and I went through the same process when I cleaned out the first half of the ditch earlier," he explains. "No one said a word then. Now it appears that DNR is exerting authority in areas where they didn't before."
Related: Farmers need protection to conduct drainage maintenance
Other farmers in Indiana have told Slonaker they also have been told by DNR, the Indiana Department of Environmental Management, or both that they need permits before they can complete work that they consider to be regular maintenance. Slonaker urges landowners and farmers to write both the governor and their legislators to express their concern if they consider requiring such permits to be government overreach.
Activities that could be affected include installing tile outlets and maintaining legal drains, removing beaver dams, and even removing limbs stuck in the ground near a waterway, Slonaker says. He was questioned by a conservation officer in the past because he used equipment to move cornstalks piled up by flooding.
Slonaker, who also owns a farm management business, manages farms in Indiana, Ohio and Michigan. "I haven't encountered these problems in Michigan and Ohio," he notes. "If you want to do this type of work, the process is clear-cut."
What others say
Jeff Cummins, associate director for policy engagement with Indiana Farm Bureau, has visited with Slonaker and other farmers, and understands the confusion.
"First, we need to emphasize that the scope of Senate Bill 229, which became law in 2020, was indeed very narrow," he explains. "It grew out of a specific case, and it applied only to state-regulated wetlands. It allowed county surveyors to complete projects in certain situations without obtaining additional permits. The statute doesn't apply in situations that many others have encountered."
Slonaker is seeking help from the governor and Legislature in clarifying statutes for situations like his, and for limiting control of state agencies in those situations. In the meantime, what can you do if you need to do work? How do you determine if you need permits, as the law is currently interpreted?
Cummins notes that IDEM and DNR together created a website that is a good place to start to determine if you need a permit, and if so, what to do next. Access it at in.gov/waterways.
"You can find a lot of information there and answer many questions before you need to reach out to someone else," he concludes.
Subscribe to receive top agriculture news
Be informed daily with these free e-newsletters
You May Also Like
---