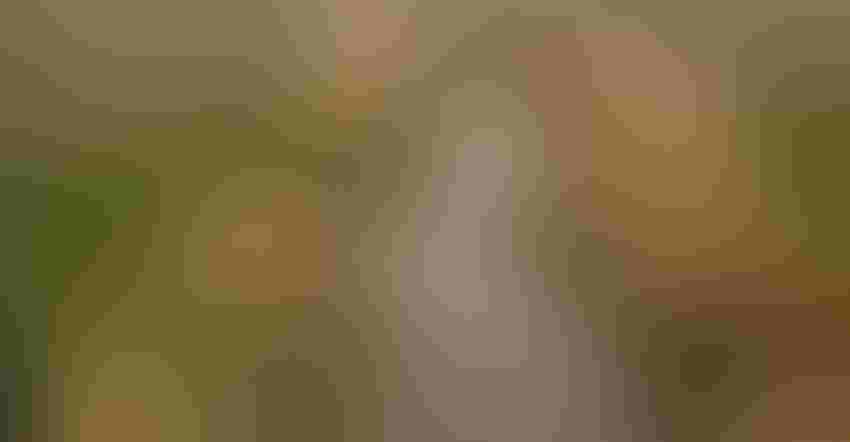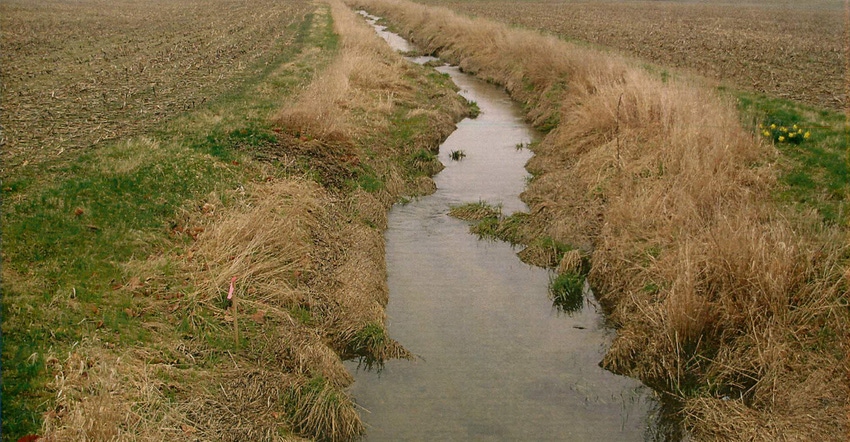 DITCH BANKS: As it stands now, you need a permit from Indiana DNR to clear brush along ditch banks. Otherwise, you could face a fine.
Steve Slonaker
Suppose it floods this winter and cornstalks pile up in one corner of a low-lying field. While you're surveying the field, you notice a few large tree branches came down, with a couple of limbs thrust into the ground. So, you're thinking you will use your neighbor's small bulldozer to spread out stalks and clean up limbs.
That's normal maintenance work, right? Then you read about Steve Slonaker, Centerville, Ind., who was fined by the Indiana Department of Natural Resources because he didn't get a permit before clearing the second half of a ditch bank on his farm. He cleared the first half a few years ago and nobody said a word. He had approval from his local county authorities both times. So why should a state agency care? Why does it have power over how he maintains drainage on his farm?
That's the question Slonaker is asking. He has asked DNR officials and learned that they claim authority under new flood maps developed recently. In other situations, the Indiana Department of Environmental Management also claims control and requires permits. If you're working near a wetland or in an established creek, the U.S. Army Corps of Engineers may also have jurisdiction.
So, back to the original example. If you're moving a pile of cornstalks with a bulldozer or pulling limbs out of the ground, do you need a permit? Right now, the best answer, to be safe, is check with an agency first. To their credit, IDEM and DNR have launched a website that makes determining if you need a permit easier. Find it at in.gov/waterways.
2 issues
We see two issues here. First, why is it so confusing to figure out what you can do on your own land? Even if you use the IDEM/DNR website, you must submit information and wait for a reply, which takes time. If it turns out you need a permit, it takes even more time. There are only certain times of the year and so many days per year when normal maintenance tasks can be performed.
It seems that it should be possible to spell out, in simple language, guidelines that let a farmer or landowner know that it's OK to do certain types of activities, even near or along stream banks. At the same time, why can't agencies collectively spell out those situations where a permit is required? And do it in plain language — not legalese.
Second, what changed in the past four years? Why was it OK for Slonaker to clear a drainage bank with county approval four years ago, but not in 2020? Is a power grab underway among state agencies? Is there actual government overreach into areas that should be left to the discretion of private landowners?
The solution to both questions would appear to be careful consideration by state agency heads, in cooperation with the governor and lieutenant governor. In addition, perhaps the Legislature needs to clean up statutes and clarify powers, or limits to power, of various agencies.
This won't happen overnight. But it's time to address these issues. Join the debate by letting elected officials know your thoughts.
Comments? Email [email protected].
Subscribe to receive top agriculture news
Be informed daily with these free e-newsletters
You May Also Like
---