California's crumbling infrastructure evidence of poor priorities
California's crumbling infrastructure evidence of poor priorities
California's crumbling infrastructure is there for everyone to see -- from dams to bridges -- the state is literally falling apart; and, it may not take "The Big One" to do us in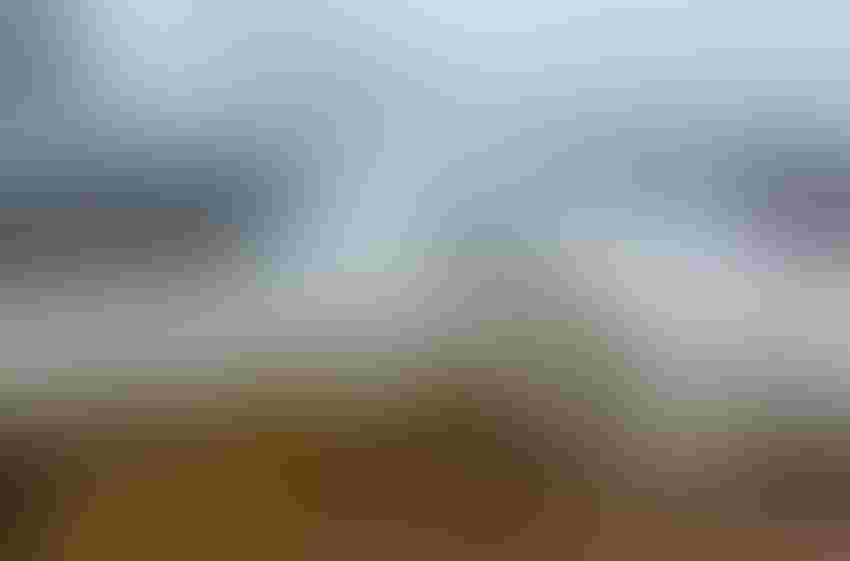 Heavy equipment operators dig access points to the riverbank to allow heavy equipment access to remove the sediment and debris from the diversion pool area just below the damaged spillway at Oroville Dam in Butte County. Photo taken February 17, 2017. Brian Baer/ California Department of Water Resources
Public Domain
That nobody in their right mind is betting on 100 percent water allocations from the Bureau of Reclamation (Central Valley Project) or California Department of Water Resources (State Water Project) this year suggests that the drought we just suffered was largely political.
Granted, we had scant little rain or snow over the past several years. Though last year was a slightly better than the previous few, water allocations over the past several years did not appear to match with historic allocations and droughts.
To illustrate just how political all of this is, the 5 percent CVP allocation promised to Westlands Water District in 2016 was delivered in early 2017, according to Westlands spokesperson Gayle Holman. Not that 5 percent surface water would have mattered much to growers in the large irrigation district – it's the principle of the matter.
While the state DWR is projecting a 60 percent allocation of water to its 29 SWP contractors, the CVP may not announce its annual allotment until April, and then no one I've talked with over the past few weeks believes it will be 100 percent, in spite of overflowing lakes and mass flooding.
Not that people are clamoring for water right now – quite the opposite. Much of the Sacramento Valley is underwater and the City of Modesto in the northern San Joaquin Valley looks to be in a similar situation shortly as managers of Lake Don Pedro seem to be following the failed example of water managers at Lake Oroville by letting the reservoir fill to the brim ahead of another forecasted "atmospheric river."
Just to show how different it is this year Fresno State reported 6.18 inches of rainfall in January. This compares to 7.98 inches of rain at that location for the entire 2014/2015 water year (October through September). More than double that amount fell the following water year at Fresno State.
So far we're sitting on just over 13 inches of rain at Fresno State since the water year began in Oct., 2016.
Why is Fresno so important? Fresno was the largest-grossing agricultural county in the United States until a few years ago when its southern neighbor took that spot away because of reduced water allocations to farmers. As surface water allocations fell to zero, growers were forced to partition water away from annual crops to their more profitable permanent crops.
The fact that Fresno County is no longer the nation's leading farm county by gross receipts should be the canary in the coal mine to the State of California's overall agricultural economy and its failed water policies.
We've been over all this before. Until our priorities change from choosing to save fingerling fish in a hatchery before addressing the catastrophic failure of facilities at the state's second-largest reservoir – yes, ladies and gentlemen, that actually happened – California's crumbling infrastructure may fail around us long before the "big one" brings the state to its knees.
Subscribe to receive top agriculture news
Be informed daily with these free e-newsletters
You May Also Like
---