 In recent years, lawmakers wrestling with farm legislation have increasingly given specialty crops more elbow room at the negotiating table.
That's just fine with Barry Bushue, who farms specialty crops in Oregon and is an American Farm Bureau Federation vice president. In the run-up to the House Agriculture Committee's expected mid-May start on a 2013 farm bill, Bushue spoke at an April 24 hearing of the Subcommittee on Horticulture, Research, Biotechnology, and Foreign Agriculture.
Read Bushue's prepared statement here.
Does Bushue, who spoke with Farm Press several days after the subcommittee hearing, think the same momentum exists for specialty crops going into the next farm bill?
"That's always a tough question when dealing with the politics of a farm bill. Once again, though, the attendance of members at the subcommittee hearing bodes well.
"Also, there continues to be an interest in the public about buying locally-produced food. The concept of 'know your farmer, know your food' all play into this.
"From Farm Bureau's perspective, we're interested in a broad-based farm bill. It isn't in our interest to ignore the major commodities to the benefit of specialty crops or vice versa. We want something that's inclusive – specialty crops are only part of a larger, comprehensive bill."
How do you think the subcommittee hearing went?
"I was frankly surprised by how many members were there. That isn't a criticism of the members but often the subcommittee hearings aren't as well-attended.
"That pleased me because, obviously, the message reached a broader audience. Second, it shows a clear interest and recognition of the importance of the farm bill and the proposals for specialty crops.
"The hearing went well and there were good, thoughtful questions from the members."
What about the number of questions regarding immigration considering the subcommittee had no jurisdiction over that?
"I was surprised by the length of time spent on immigration. Clearly, the other two panelists – very bright and very well invested in the industry – brought it up and that opened the door to a lot of follow-up.
Want access to the very latest in agriculture news each day? Sign up for the Western Farm Press Daily e-mail newsletter.
"Leaving aside jurisdiction, the importance of immigration reform to the specialty crop industry is paramount. Reform of immigration and the need for a legal workforce has long been a very important topic for AFBF and anyone involved in specialty crop, dairy and any other intensive agriculture."
One of the panelists, Georgia farmer William Brim, believes the Senate's immigration reform plan's 112,000 cap on visas for the first year is far too low. Does Bushue agree?
"It's early days. On the other hand, I think that number is considerably low when you consider the number of folks engaged in agriculture and the assumptions being made across the map as to how many folks need documentation. Yes, 112,000 is probably low."
When asked what agency's regulations were most onerous for Bushue's operation, he went a different direction from the other panelists in saying that the Endangered Species Act (ESA) was what's really hampering things in the Northwest.
Asked to expand on that, Bushue said, "In many regards, you can just pick an acronym and it's tough for farmers. From my perspective, there seems to be little interest in regulatory reform.
"At least in the Northwest, the ESA drives so much of what goes on. The EPA, in its regulations and administered rules around ESA, has really hurt our ability to access water, to access ground. It impacts our public lands grazing, our timber harvest, our rural counties' economies.
"That's not to make light of what the Department of Labor has done.
"But in Oregon, Washington, California – actually in most of the West and increasingly across the rest of the states – the ESA is driving things and causing much more damage to what we're trying to accomplish in managing our land. We can do that much better than government enterprises can. We feel the pinch of that very significantly."
What about continuing the funding of agricultural research – especially for specialty crops?
 "It's very important. There are pests and diseases to deal with no matter what crop you raise. So, the issue of research is much more universal than just with specialty crops.
"However, the specialty crop industry -- because of the shipment of the products and the fact that they're sold fresh and move interstate and internationally – seem to suffer the impact much more from a variety of insect and plant diseases.
"Without the basic research that occurs in our land-grant institutions, we're left to our own defenses. Along with that, registrations for pesticide tools and crop protection tools lag behind for 'minor' crops. Product registration is prohibitive for the registrant considering the cost per crop."
What about the current emphasis on food safety?
"Food safety is a very controversial issue politically and amongst the agricultural community. All farmers are interested in making sure the product they provide – especially fresh fruits and vegetables, like we provide – are very concerned that products are safe for public consumption.
"On the other hand, I'm not convinced there's a need to rush the process by May. That is what it appears the FDA is trying to do. We should get it right the first time rather than rushing in something that will have unforeseen negative consequences for the public and the growers. We need a good, thoughtful discussion about where to go." 
More from Western Farm Press
Farmers playing chess with nature in resistant weed fight
Killing cattle softly: slaughterhouse or gun?
Lettuce industry abuzz over automated thinner
Dirty Dozen pesticide list losing ground to science
PETA drones a trophy prize for US hunters
5 things moms get wrong at the grocery store
Water issues drive precision agriculture solutions in specialty crops
About the Author(s)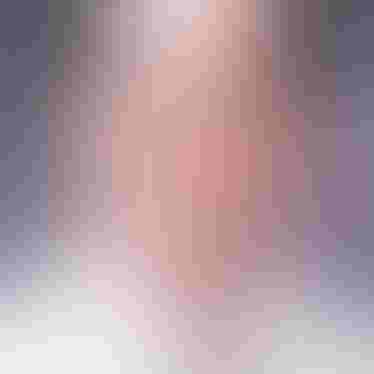 Associate Editor, Delta Farm Press
David Bennett, associate editor for Delta Farm Press, is an Arkansan. He worked with a daily newspaper before joining Farm Press in 1994. Bennett writes about legislative and crop related issues in the Mid-South states.
Subscribe to receive top agriculture news
Be informed daily with these free e-newsletters
You May Also Like
---