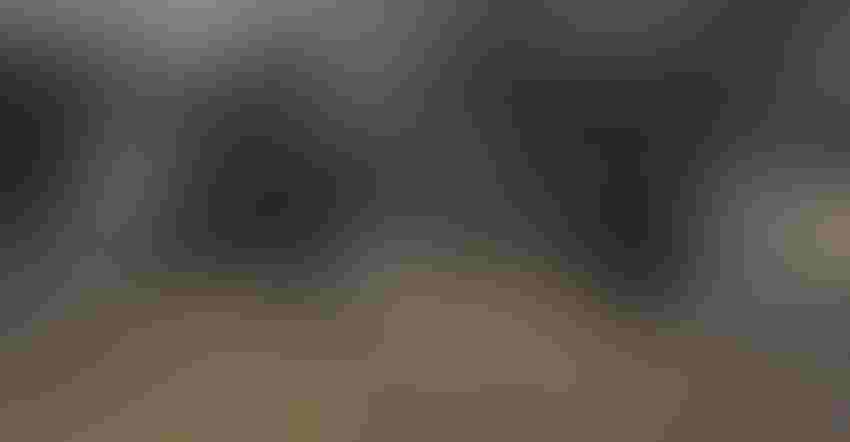 CONTRACTS TERMINATED: Dean Foods terminated more than 100 contracts, attributing it to a surplus raw milk and declining fluid milk sales.
Nearly a year after Walmart announced it would construct a milk bottling plant in Fort Wayne, Ind., more than 100 dairy farmers in eight states were notified by Dean Foods that their milk contracts would be terminated at the end of May.
While no farmers in Michigan were affected by the announcement, Chris Wolf, Michigan State University professor of ag economics, says given the current climate, Michigan farmers can't rule out losing contracts, too.
The farmers affected were in Indiana, Ohio, Pennsylvania, Kentucky, Tennessee and North Carolina. Wolf says there is nothing he's aware of in Michigan that is imminent.
"Historically, there has been an abundance of processors that were available to purchase milk in most major milk-producing states," he says. "The consolidation that has taken place at the retailer and processor level has meant that there are few buyers in many locations, which leaves dairy farmers with limited marketing options. If the local cooperatives are not accepting new members, then farmers can be really put in a difficult or impossible situation."
Dean Foods attributed the surplus of raw milk along with declining fluid milk sales as reasoning for the decision. It also said companies expanding their presence in the milk processing business have exacerbated the situation. Dean Foods will lose some of the private label packaging of milk for Walmart once the more than 250,000-square-foot Fort Wayne facility is operational.
Walmart says the plant will produce Great Value and Member's Mark white and chocolate milk for more than 600 Walmart stores and Sam's Club locations in Indiana, Illinois, Michigan, Ohio and northern Kentucky.
Tony Airoso, senior vice president of sourcing strategy for Walmart U.S, says the plant will further reduce operating costs, and savings can be passed on to customers. "This facility is an example of how we are always finding efficiencies within the supply chain to deliver everyday low prices and high-quality groceries," he says.
Extension requested
Pennsylvania's secretary of agriculture is asking Dean Foods to extend its May 31 deadline to the end of 2018 to help farmers transition to other markets. Nearly half of farmers losing contracts are in Pennsylvania.
Russell Redding says extending the 90-day notice would reduce the risk of a fire-sale scenario and give farmers more time to explore their options. More milk processing is also expected to be up and running by year end, which would also help rebalance the milk supply.
Dean Foods hasn't been the only company to terminate contracts. Last year, Dairy Farmers of America notified more than 1,200 independent dairy farmers in the Mideast and Northeast regions of the U.S. that they needed to find a new marketer for their milk or join DFA.
Similarly, Grassland Dairy terminated contracts with nearly 80 farms in Wisconsin and Minnesota in 2017. 
The announcement by Dean Foods calls into question if this is the only cut.
A recent interview with Food Business News leaves more questions than answers. "We expect to consolidate our supply chain by a meaningful amount over the next 18 to 24 months, while also making sure that we deliver the same great quality, value and service that our customers have come to expect from us," says CEO Ralph P. Scozzafava. "For this important reason, we'll implement our supply chain changes in phases with targeted completion in 2019."
DFA members safe
The head of milk marketing for the nation's largest dairy cooperative is assuring members there will be a market for their milk. John Wilson with Dairy Farmers of America says easing farmers' worries is becoming critical, as more independent buyers of milk have canceled contracts. "DFA members don't have to worry about that, they know we're going to figure out a way to market the milk at competitive pricing," he says.
Dairy Farmers of America represents about 23% of the nation's milk supply. Wilson says 2018 is not shaping up to be a very good year, even as world demand remains relatively steady. "The European surplus is putting a bit of a cloud on dairy prices worldwide right now," he says.
For farmers that have displaced milk, Wilson says local councils within DFA decide whether to take on additional members. "The whole Eastern time zone is pretty long on milk right now, and it's difficult for DFA, or anyone else for that matter, to take on additional producers unless there's a market that comes with it," he says.
Wilson says it's too soon to tell what exactly will happen to farmers who have lost contracts.
Heslip works as the Michigan anchor and reporter for Brownfield Ag News.
About the Author(s)
Subscribe to receive top agriculture news
Be informed daily with these free e-newsletters
You May Also Like
---