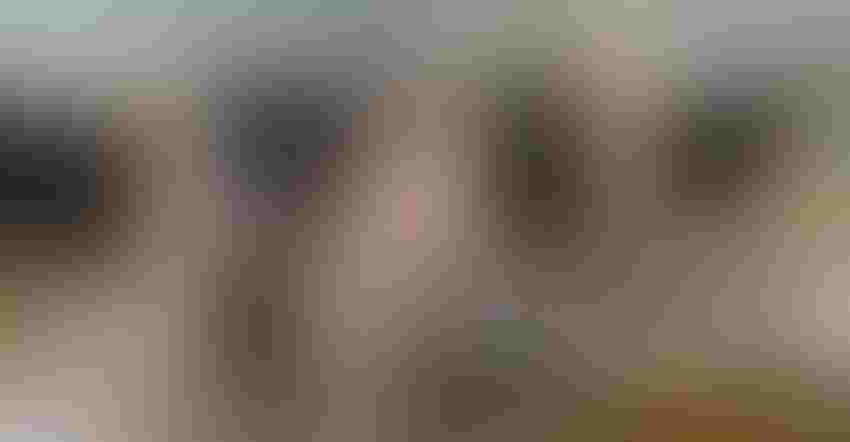 Kobby Dagan/ThinkstockPhotos
by Margaret Talev
President Donald Trump dove straight into a trade fight with Canada, promising U.S. dairy farmers his administration would intervene to restore exports of American milk. 
Trump on Tuesday responded to appeals for help from the dairy industry during an event in Wisconsin, where he also renewed his complaints about the North American Free Trade Agreement.
Trade groups for U.S. dairy farmers have complained that a policy rolled out in Canada recently violates the trade agreement by creating incentives for Canadian processors to use local supplies. U.S. farm groups say that effectively blocks American dairy exports, exacerbating a glut of milk on the American side of the border.
"We're going to call Canada and we're going to say 'What happened?"' Trump said during an appearance at a Snap-On Tool plant in Kenosha. "We're going to get the solution."
The dairy dispute comes at a sensitive time for U.S.-Canada trade relations. While Trump, who was elected with the help of strong rural support, had tempered some his rhetoric on trade in recent weeks, on Tuesday he called NAFTA a "complete and total disaster" for the U.S. 
"We're going to make some very big changes," he said. "We're going to get rid of NAFTA once and for all."
The Trump administration has yet to give Congress a required 90-day notification that it plans to open negotiations on NAFTA with Canada and Mexico. Commerce Secretary Wilbur Ross has blamed the Senate for delaying the confirmation of Trump's U.S. trade representative.
Canada Responds
The fight over milk exports adds another irritant to the trade talks. The Ottawa-based Dairy Farmers of Canada, which represents 12,000 farms, is confident the Canadian government will "defend and protect" its dairy industry and the economy, a spokeswoman said by phone. The group has blamed oversupply of milk in the U.S. for the situation.
Canada's ambassador to the U.S. sent a letter to the governors of New York and Wisconsin after Trump's comments, saying the trade balance in dairy between the two nations favored America by a ratio of about five to one. 
"Canada doesn't accept the contention that Canada's dairy policies are the cause of financial loss for dairy farmers in the United States," wrote ambassador David MacNaughton. He also wrote that "technical barriers" make the U.S. more protectionist than Canada, and his nation isn't a cause of the global oversupply that has hurt American farmers. 
Grassland Dairy Products Inc. in Greenwood, Wisconsin, said it has lost Canadian business valued at as much as $100 million annually in the last week, and notified dozens of farmers that it can't take milk deliveries beyond the end of April. Cayuga Milk Ingredients in Auburn, New York, said it also lost all of its Canadian exports, a source of about 30% of overall sales.
-With assistance from Joe Sobczyk, Lydia Mulvany, Jen Skerritt and Greg Quinn.
To contact the reporter on this story: Margaret Talev in Kenosha, Wisconsin at [email protected]
To contact the editors responsible for this story: Joe Sobczyk at [email protected]
Andrew Hobbs, Sungwoo Park
© 2017 Bloomberg L.P
Subscribe to receive top agriculture news
Be informed daily with these free e-newsletters
You May Also Like
---