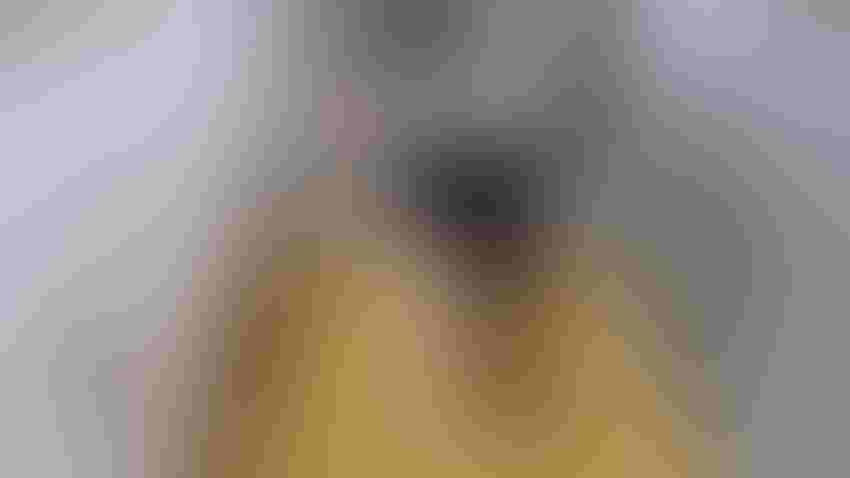 KEEP CALVES COMFORTABLE: Calf care can be especially challenging in late fall and winter due to fluctuating temperatures, fog, moisture and cold weather, says veterinarian Curt Vlietstra.
Fran O'Leary
If your calves get pneumonia, it's important to act fast.
"Don't wait until calves stop eating to treat them," says Curt Vlietstra, senior professional services veterinarian at Boehringer Ingelheim. "By then, it could be too late to turn pneumonia around."
Disease prevention is always the goal. But even with the best prevention strategies in place, pneumonia can strike. A thoughtful treatment protocol can give calves the best chance at recovery. So, what should your treatment plan look like?
Be sure to involve your local veterinarian, because there isn't a one-size-fits-all treatment for sick calves, Vlietstra says.
"Antibiotic selection for pneumonia can be determined by a number of factors," he says. "When looking at antibiotics, consider the spectrum of activity, speed of action, and think about your access to calves for follow-up treatments. An ideal pneumonia treatment has efficacy against the major respiratory bugs, goes to work quickly and works in a single dose."
Also make sure your treatment lasts long enough. Treatment should last for five to 10 days to be the most effective, Vlietstra says.
"Make sure a one-time injection lasts long enough, or with a multiple-dose injection, repeat the treatment to cover the time frame," he says.
Vlietstra recommends checking on calves, from newborn to 30 days old, several times a day, especially during mid- to late fall and winter.
"We have fluctuating temperatures this time of year, and it gets foggy, damp and cold, which makes it challenging to keep young calves healthy," he says.
Preventing pneumonia
There's more to tackling pneumonia than a treatment plan. Preventing pneumonia starts when the calf is born, Vlietstra says.
"So much pneumonia prevention really starts with baby calves getting high-quality colostrum right away and being born in a clean, well-bedded environment," he says. "It is also important to dry them off."
But what if starting calves off on the right foot isn't enough?
"Implement a vaccine program with your veterinarian," Vlietstra says. "Vaccinations are an important part of disease prevention, but they are only as good as farm management practices, and they are only effective against a fraction of respiratory bugs. Management is No. 1."
Good immunity against viruses is a key to preventing secondary bacterial infections, Vlietstra says, adding, "If a calf gets chronic respiratory disease or pneumonia, she will never meet her genetic potential to produce milk as a cow."
Keep accurate records
Most farms do a good job of having written protocols for treating mild, moderate and severe pneumonia cases, Vlietstra says, but what's often missing are the records that analyze whether or not the treatment is working.
"If more than 25% of calves treated for pneumonia need a second treatment, that tells producers they're not finding those calves early enough, or their treatment isn't effective," Vlietstra says.
Producers should review these records with their veterinarian to evaluate whether a different antibiotic needs to be used, or if more attention is needed to earlier diagnosis and more aggressive treatment. Knowing your numbers helps set realistic goals and measure improvement with any changes to vaccinations, treatments, nutrition or facilities.
"Sometimes, it feels easier to fix things with a syringe and a needle than to go out and fix management and facility issues. But that may not be what's best for the animal or the success of a dairy operation in the long run," Vlietstra says.
Subscribe to receive top agriculture news
Be informed daily with these free e-newsletters
You May Also Like
---