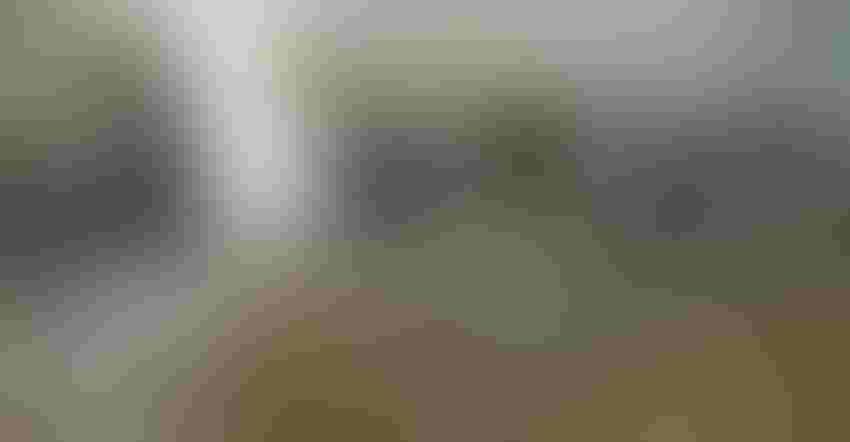 SOMETHING FOR EVERYONE: The 25th anniversary of the PDPW Business Conference will feature 74 expert speakers and panelists in 25 breakout sessions, 15 learning lounges, five hands-on workshops, 10 producer panels and 12 research preview stages — all covering the latest news and technology in the dairy industry.
The Professional Dairy Producers of Wisconsin 2017 Business Conference is poised to offer best-in-class education for the nation's most progressive dairy men and women March 15-16 at the Alliant Energy Center in Madison.
Unmatched resources and idea-sharing will be driven by this year's business conference headliners, including keynote speakers Jim Abbott, Tom Thibodeau, David Kohl and Lowell Catlett. Bob Meyer will serve as master of ceremonies, and The Henningsens will provide musical performances throughout the two-day conference.
Jim Abbott was born in Flint, Mich., without a right hand. This retired baseball player was an All-American hurler at the University of Michigan; won the Sullivan Award in 1987; was the pitcher for the gold medal Olympics team in 1988; and threw a 4-0 no-hitter for the New York Yankees versus Cleveland in 1993. Abbott played in the major leagues for 10 seasons on four different teams before his career ended in 1999. Today, along with being a motivational speaker, he has served as a guest pitching instructor during spring training for the Los Angeles Angels. Abbott also has worked with the Department of Labor's Office of Disability Employment Policy on several initiatives encouraging businesses to hire people with disabilities.
Tom Thibodeau is Viterbo University's distinguished professor of servant leadership and the director of Viterbo's Master of Arts in Servant Leadership program. A popular trainer among agricultural and non-agricultural groups, Thibodeau epitomizes leadership: honesty, communication, sense of humor, confidence, commitment, positive attitude, creativity, intuition and the ability to inspire. His fresh training style, practical information and insightful stories create a dynamic learning environment and a powerful experience.
David Kohl, professor emeritus in the Agricultural and Applied Economics Department at Virginia Tech, has traveled almost 9 million miles and conducted more than 6,000 workshops and seminars for agricultural groups. He is currently president of AgriVisions LLC, a knowledge-based consulting business providing cutting-edge programs to leading ag organizations worldwide. His personal involvement with agriculture and interaction with key industry players provide a unique perspective into the future trends of the ag industry and economy.
Lowell Catlett is a futurist with positive and upbeat predictions. He is a former regents professor in agricultural economics and agricultural business and Extension economics, and the dean of the College of Agricultural, Consumer and Environmental Sciences at New Mexico State University. His unique perspective of emerging technologies helps prepare and anticipate for coming changes, and he works nationally and internationally with corporations and organizations doing futuristic planning concerning the impacts of technology on careers, lifestyles and the economy.
Bob Meyer is an agriculture loan officer with Citizens State Bank of Loyal. Prior to this role, he had a 30-year career as a farm broadcaster with numerous networks, including the Missouri-based Brownfield Ag News. He grew up on a dairy farm just west of Loyal in Clark County and was active in 4-H and FFA, where he served as a state FFA officer. He has remained an avid supporter of FFA and holds several honorary chapter degrees, an Honorary State Degree and an Honorary American Degree. Named "A Friend of Alice" by the Wisconsin Department of Agriculture, Trade and Consumer Protection, Meyer has emceed the Alice in Dairyland finals three times and the Governor's Blue Ribbon Meat Products Sale at the Wisconsin State Fair the past five years.  
The Henningsens are a farm family from Illinois. In addition to corn and beans, Brian and Debbie Henningsen raised 10 kids while also nurturing their love for music and songwriting. Today, between tractor driving, restoring old fixer-uppers in their construction business and raising their children, the family records in Nashville. Returning to the PDPW Business Conference for a second year, The Henningsens bring country flare, great music and a class all their own.
Including these headliners, the 25th anniversary of the PDPW Business Conference will feature 74 expert speakers and panelists in 25 breakout sessions, 15 learning lounges, five hands-on workshops, 10 producer panels and 12 new research preview stages. The event will also provide the opportunity to interact with over 200 companies in the Hall of Ideas Trade Show. This year's conference, "Mission Driven," will celebrate the past, present and future of PDPW with special events to commemorate the organization's 25th anniversary.
To learn more about the 2017 PDPW Business Conference and to celebrate 25 years of PDPW, visit pdpw.org, call 800-947-7379 or follow on social media with #myPDPW.
Source: PDPW
Subscribe to receive top agriculture news
Be informed daily with these free e-newsletters
You May Also Like
---