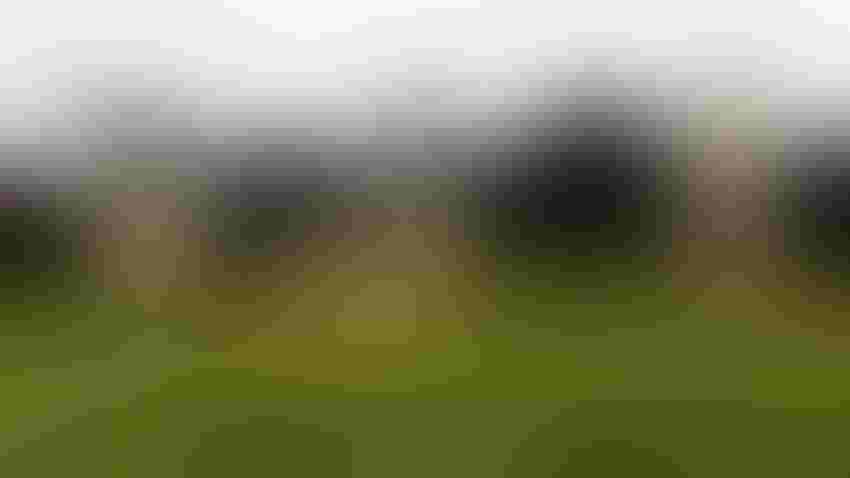 EXPORTS DECLINE: After back-to-back record dairy product export years in 2021 and 2022, total milk solid exports were off nearly 7% year over year.
FARM PROGESS
Dairy economist Corey Geiger says 2023 has been a volatile year for milk prices.
"Dairy's fortunes started the year at a $21.60 all-milk price projection," he says.
Strong cheese production and slowed dairy product exports last summer delivered a one-two punch to the Class III milk price, causing it to plummet to a low of $13.77 per cwt in June, Geiger explains.
"With ample cheese and strong milk production, Midwest spot loads of Class III milk bottomed out much lower than the five-year average. USDA economists revised and lowered their 2023 all-milk price projections by a whopping $2.05 per cwt by midyear," he says.
More cows culled
The combination of low milk prices, high feed costs and record beef prices caused dairy farmers to cull more cows, Geiger says.
"Through mid-September, 2.1 million head of dairy cows had been sent to slaughter. That's up 108,000 head over last year," he says.
After back-to-back record dairy product export years in 2021 and 2022, total milk solid exports were off nearly 7% year over year, Geiger explains.
"Overall, there was slowed import growth from China and stronger competition from the European Union and New Zealand," he says. "Additionally, U.S. cheese remains the highest price among major exporters. As a result, U.S. dry whey exports fell 16%, and cheese dropped 6%. The situation could have been far worse had it not been for Mexico's stepped-up cheese purchases. Bolstered by a strong peso, Mexico purchased 13% more cheese in the first eight months."
Farmers' low milk checks could have levied a far worse situation had it not been for price protection from the Dairy Margin Coverage Program, Geiger notes in CoBank's Quarterly Report.
"Between 55% and 65% of U.S. milk production has some form of price protection. For milk insured under the DMC program, an additional $3.94 per cwt has been paid out to dairy farmers. A total of $1.2 billion has been paid out this year through August," he says.
Mixed domestic consumption
Domestic cheese consumption has been holding its own, according to Geiger.
"Year-to-date usage climbed 1.3% versus last year," he says. "With retail cheese prices, July consumption jumped by 3%, the largest monthly gain of the year. The butter boon also continues, as domestic consumption climbed more than 8% again this year."
But fluid milk sales continue their downward spiral, off another 2.1%.
By September, the Class III milk price, announced Oct. 4, rose to $18.39. The price was up $1.20 from the previous month and was $1.43 lower than one year ago. Cheese prices rose to $1.71 per pound for 40-pound blocks, up from a low of $1.40 per pound in June.
Milk futures are looking up. November futures are $17.50, while December's are $17.75. Prices from January through May range from $18 to $18.40 per cwt.
Geiger hired by CoBank
Corey Geiger, longtime managing editor of Hoard's Dairyman magazine, switched careers in August. He was hired by CoBank, headquartered near Denver, Colo., to be the lead economist for dairy production and processing in their Knowledge Exchange research division.
Geiger, 51, has deep dairy knowledge ranging from policymaking and Federal Milk Marketing Orders to international trade. He was elected president of Holstein Association USA and serves on the board of directors for World Dairy Expo. He is also an award-winning author of two books, and manages and co-owns his six-generation family farm in Manitowoc County, Wis.
In 1995, he earned a bachelor's degree in dairy science and agricultural economics from the University of Wisconsin-Madison. He and his wife, Krista Knigge, live in Beaver Dam, Wis.
Subscribe to receive top agriculture news
Be informed daily with these free e-newsletters
You May Also Like
---