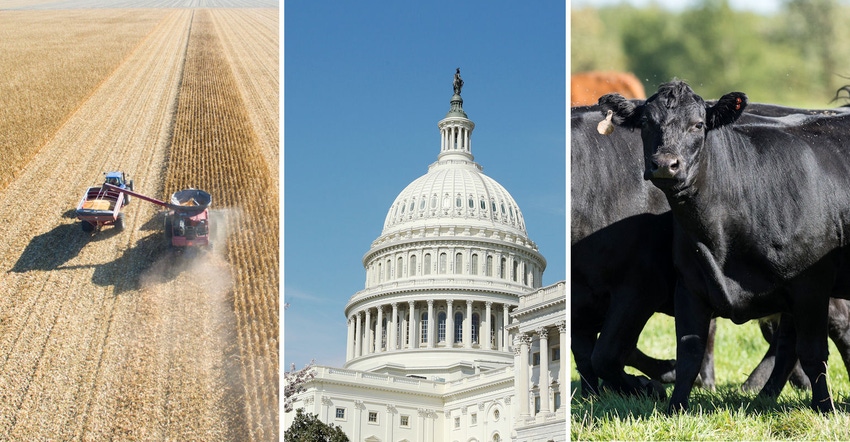 NolanBerg11/flySnow/SteveOehlenschlager/ThinkstockPhotos
Need a quick catch-up on the ag news of the week? Check out these seven stories you may have missed.
1. The 2019 Forbes Ag Tech Summit included a pitch session highlighting innovative companies, sharp words on what ag tech is missing and a CEO's plea to bridge the urban-rural divide. – Farm Futures
2. U.S. milk prices are forecast to rise through 2019. Class III prices have climbed from $13.89 in February to $16.38 in May. Some forecasters are predicting the Class III price will rise to over $17 soon and may approach $18 by the end of the year. – American Agriculturalist
3. As many as four out of five of the 200 Economic Research Service employees being relocated to Kanas City will decline to move. Agriculture Secretary Sonny Perdue announced in August 2018 that ERS and National Institute of Food and Agriculture employees would be relocated. The Kansas City area was selected earlier this month as the new home for the two agencies. -
Government Executive
4. According to research from GianCarlo Moschini at the Center for Agricultural and Rural Development at Iowa State University and Ed Perry at Kansas State University, a total agricultural ban of neonicotinoid use in U.S. corn, similar to one introduced in the European Union in 2013, could have unintended consequences. – Kansas Farmer
5. The U.S. will not reach a trade agreement with the European Union if agriculture is not included, said Ted McKinney, USDA undersecretary for trade and foreign agricultural affairs. Europe has offered to start negotiations with the United States about removing import duties on industrial goods, but those talks have not begun in earnest as the two sides argue about market access for agriculture. – Yahoo Finance
6. Growers who opt not to plant corn or soybeans this year because of consistently wet fields would be best off not leaving those fields bare, according to an expert at Ohio State University. A field without a crop is an open invitation for weeds. Planting a cover crop such as oats, buckwheat or cereal rye is a wise choice. – Ohio Farmer
7. The Holy See representatives at the 41st session of the United Nations Food and Agricultural Organization called for investment in sustainable agriculture, working together to help communities and individuals live in safety and dignity in their own countries and promoting policies aimed at developing youth entrepreneurship. Qu Dongyu, China's vice minister of agriculture and rural affairs, has been elected as the next director-general of the Food and Agricultural Organization. – Vatican News, Nature
And your bonus.
The Faul farm, co-managed by Andre Faul Sr. and his son, Andre Faul Jr., is one of three farms in Kentucky that raise shrimp. The Fauls work with Kentucky State University's aquaculture department. -  Courier Journal
Subscribe to receive top agriculture news
Be informed daily with these free e-newsletters
You May Also Like
---