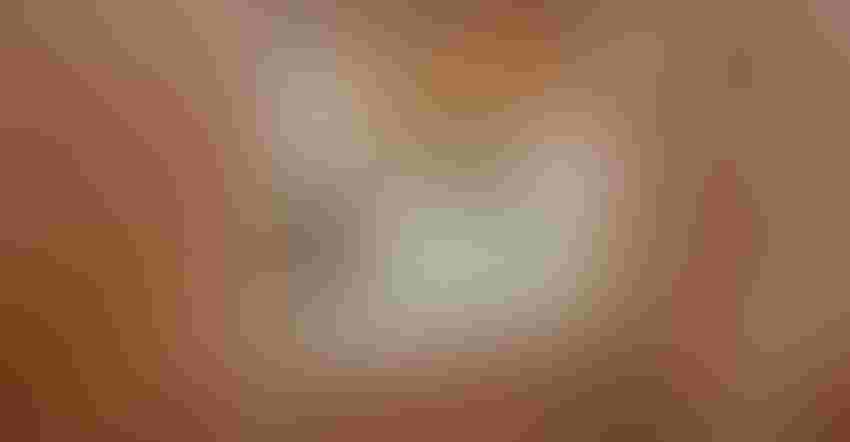 DIFFERENT REPORTING, SAME RECS: If you apply phosphorus based on soil testing, expect to apply the same amount you've always applied, even with new Tri-State Fertilizer Recommendations.
If your agronomist uses Tri-State Fertilizer Recommendations to determine how much phosphorus to apply, those recommendations won't change when new Tri-State guidelines are issued. Jim Camberato, Purdue University Extension soil fertility specialist, says recommendations are expected to stay the same.
That sounds like a nonstory, so why should you care? "We're recognizing a different lab procedure than Tri-State followed originally, and soil test numbers for phosphorus are higher," he says. "We want people who have historical soil test data to know how to compare values they may see on their soil test reports going forward.
"We also want to head off someone saying phosphorus values in the soil are going up. That's not the case. It's just that numbers for the method we will report going forward are higher because the reagents extract more phosphorus from the soil sample.
"The older reporting method, Bray P1, and the newer one, Mehlich-3, correlate well in predicting how much fertilizer to apply. That's why recommendations won't change."
Background
Step back a minute. Purdue, Michigan State University and Ohio State University began issuing Tri-State Fertilizer Recommendations in 1995. They published Bray P1 soil test values for phosphorus, and used values extracted with ammonium acetate for potassium, calcium and magnesium. They offered recommendations based on those values, Camberato explains.
Randall Warden, president and CEO of A&L Great Lakes Labs, Fort Wayne, Ind., notes that since 1991, his lab has used the Mehlich-3 test. Many soil testing labs moved to Mehlich-3 because they can determine phosphorus and cation levels with a single test.
"The Mehlich-3 and Bray P1 tests extract different amounts of phosphorus, but the difference is consistent," Warden says. "Mehlich-3 values for phosphorus will be slightly higher because it extracts more phosphorus, but results correlate very well."
Jamie Bultemeier, agronomist and marketing manager for A&L Great Lakes Lab, notes they continue reporting Bray P1 values based on known correlations between the two tests.
"While the Mehlich-3 extractant is new to the Tri-State Fertilizer Recommendations, it's not new to our lab," Bultemeier says. "We won't be making wholesale changes. If a customer wants Mehlich-3 values, we can provide them."
Move forward
Phosphorus levels are under scrutiny in Ohio, northeast Indiana and southwest Michigan in areas feeding into the Lake Erie basin. It's one reason why university specialists took another look at phosphorus recommendations.
"We found no reason to change recommendations," Camberato says. "Since we're now reporting Mehlich-3 test values, the critical level will increase from 15 parts per million to 20 parts per million. That's the point at which phosphorus fertilizer is needed to prevent yield loss. But it's not a real change — 15 on the Bray P1 scale and 20 on the Mehich-3 scale are the same."
If you have historic soil test results and want to convert Bray P1 values to the equivalent Mehlich-3 values, multiply by 1.35, Camberato says. If your lab begins reporting Mehlich-3 values, divide by 1.35 to match up to earlier phosphorus tests reported in Bray P1 values.
Subscribe to receive top agriculture news
Be informed daily with these free e-newsletters
You May Also Like
---