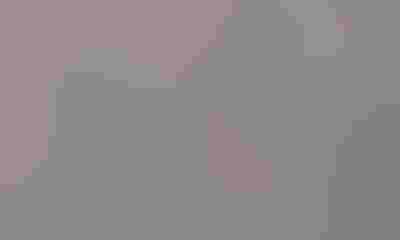 Whoever came up with the notion that a successful grain farmer buys plane tickets to Florida once the last kernel of corn leaves the combine auger obviously wasn't a farmer. And that person certainly wasn't a conservation farmer either — especially one who uses cover crops to protect the soil and improve soil health. Soil and crop management is a 365-day-per-year job.

GOOD START: Here is an example of cereal rye growing in residue after corn harvest where the grower does a good job of managing residue. (Photo provided by Kris Vance, NRCS)
Here are tips on corn residue management and related issues. This information was prepared by the Indiana Conservation Partnership, led by a team of Natural Resources Conservation Service personnel including Don Donovan, Brian Musser and Clint Harrison, district conservationists; Susannah Hinds, grazing specialist; Scot Haley, resource soil scientist; Kris Vance, public affairs specialist; Victor Shelton, state agronomist and grazing specialist; Tony Bailey, state conservation agronomist; and Shannon Zezula, state resource conservationist.
Cornstalk devastators
Do you use an aftermarket cornstalk devastator on your corn head to help break down residue and possibly protect your combine and tractor tires? Donovan warns that if you do, and also aerially apply cover crops with an airplane, helicopter or high-clearance applicator, you may experience some unintended results. 
Farmers across the state are finding that some of these stalk devastators negatively impact young, growing cover crops that have been seeded before harvest into standing corn. In some cases, the entire cover crop stand was impacted. Very little cover remained a few weeks after corn harvest. If you aerially apply cover crops into corn, you may want to reconsider using stalk devastators on your combine head, Donovan says.
Stalks and vertical tillage
Do you use a vertical-tillage tool to knock down, chop up and level cornstalks after harvest?  While many farmers across the state feel using a vertical-tillage tool on stalks speeds up the decaying process, there may be reasons to be cautious in some cases. 
Once stalks are chopped and no longer attached to roots, they become susceptible to movement by water and wind. A heavy winter rainfall event can cause stalks to move, and then accumulate in low areas or in front of county road culverts.
That may mean removal of residue buildup at a cost to either you or the county highway department. Donovan says if you think using a vertical-tillage tool on stalks is a vital part of your operation, consider turning the tool into a cover crop seeder. 
An air seeder can be installed on a vertical-tillage tool at a minimal cost. It can usually be done by the farmer. That fall pass will then accomplish two goals: You will seed a cover crop at low cost, covering a lot of acres in a day, and you will have accomplished your original goal of getting the stalk-decaying process started. 
The growing cover crop will come up through the residue and help hold it in place over the winter. Your county highway department will thank you for keeping your residue out of their culverts, Donovan quips.
Subscribe to receive top agriculture news
Be informed daily with these free e-newsletters
You May Also Like
---