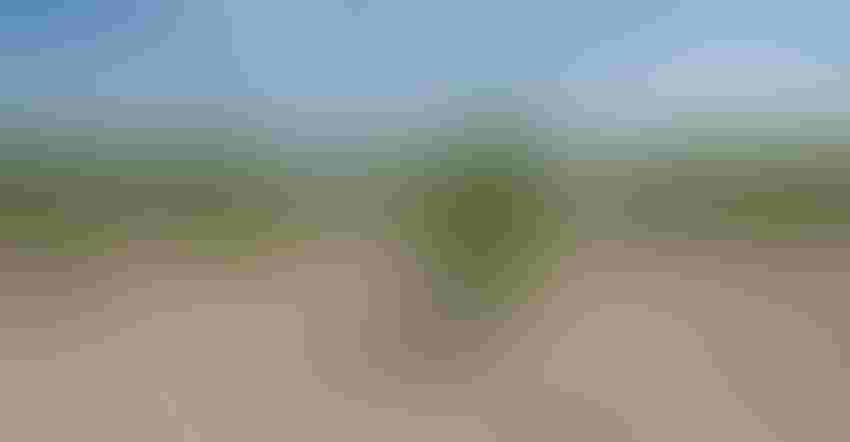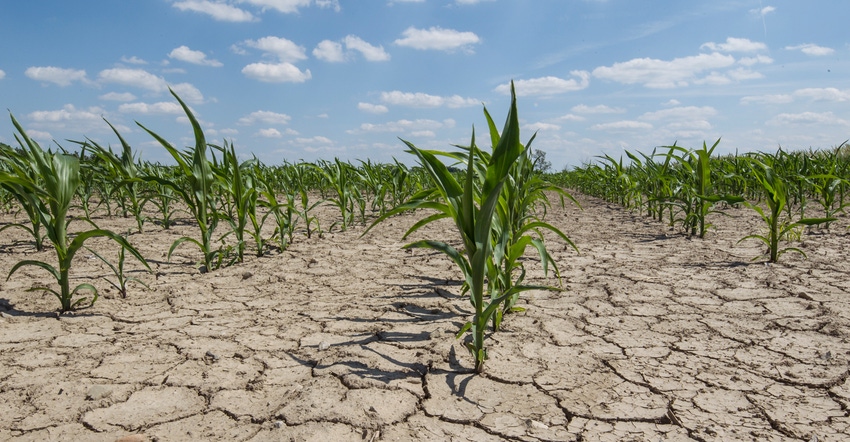 2023 PLANNING: Producers can work with potential drought conditions for 2023, starting with their corn seed selections.
Taglass/getty images
Drought conditions continue to plague farmers across the Dakotas, with South Dakota's hardest-hit areas reaching D4, or exceptional drought. North Dakota has fared slightly better, with the driest sections of the state at D2, or severe drought, according to the U.S. Drought Monitor map.
A dry winter and lack of rainfall in South Dakota has caused 2021's dry conditions to linger, while an April blizzard temporarily lessened the severity of drought for North Dakota at the start of the growing season.
For soybeans, "we're seeing surprising high yields even with the drought conditions," says agronomist Derek Crompton at Channel Seeds. "The bean yields this year, especially in the areas that got enough rainfall, were as good as they've ever been."
Corn status
While soybean harvest in the Dakotas is at its end, producers are either returning to or finishing the harvest of their corn crops.
"Yields are at levels they probably expected, but then they hit some areas with adequate rainfall, so they're seeing 200-bushel field averages," Crompton says.
While still facing drought, North Dakota producers are expected to see better crops than they harvested in the 2021 season. "Overall, I think the state is going to see significantly higher averages on corn and beans than we did last year during that severe drought."
Keedy Tonn, sales rep at Channel Seeds, works with producers across central South Dakota and has seen changes this year due to the dry conditions. "We had a lot of people cutting silage really early just because of how dry it was," she says.
With the drought conditions persisting throughout the growing season, Tonn says some have reduced yields. "It's been a tough year, just with the lack of water. Some people are used to it, and they can expect some lower yields compared to the last few."
According to the U.S. Drought Monitor, as of the Oct. 20, South Dakota ranges from abnormally dry with areas of moderate, severe, extreme and exceptional drought.
Less disease, more weeds
Both Crompton and Tonn say that one of the good things to come from drought is the lighter disease pressure that comes with the dry conditions. The tradeoff for less disease? Fields with higher weed and insect pressures to manage.
"With the dry conditions, it's always tougher in those type of years to kill weeds," Crompton says. "In the long run, I think it's going to be best for growers to have the most herbicide tools available for them. As we move west, kochia continues to be very hard to kill, and that's why you continue to have people who want to use as many tools as possible to contain it."
Insect pressure was high for the 2022 season, with grasshoppers, corn rootworm beetle and stinkbugs all surfacing in fields.
"The season's dry conditions normally sets up insect pressure to be higher," Crompton says. "We've seen a lot more corn rootworm beetle pressure and stinkbug pressure on the soybean side than years past."
Tonn's territory in South Dakota faced similar pressures. "I've seen some fields this year where the corn rootworm beetles have been swarming, and that prevalence was due just to the drought, and so the beetles flocked to the fields that were the last ones keeping green," she says. "Grasshoppers were really prevalent, and we saw significant pressure of them this year."
Prepping for '23 season
Tonn says producers have many ways they can work with potential drought conditions for 2023, starting with their corn seed selections.
"In the Channel brand, we have products with our Drought Guard label, which are our products specifically built for those drought areas," she says.
"We want to think about the rotation. What are you going to do for fertilizer? Where are you going to place products for the best yield?" Tonn says. "Talking closely with your seedsman about return on investment and utilizing precision tools to do even better than last year is a great start."
Crompton says the right hybrid variety can work across many conditions. "We have some very good new corn hybrids that are consistent across a lot of different environments, and products that work both in Bismarck [N.D.] and up the [Red River] Valley."
Procuring seed and chemical for 2023 is expected to be less challenging than in past years, Crompton says. "I think a lot of people remember from last year with COVID and other things going on in the world, it made supply of some herbicide families tight," he says. "This year herbicide supplies look like worldwide are good and back to normal."
Rather than purchasing what they can find, Crompton says supplies should be bought based on a good price when possible. "Growers can secure based on getting a good price or a discount. I wouldn't make your decisions based on thinking that something is going to run out like last year," he says.
Channel Seeds has several programs for producers buying products this fall, including an early-pay discount and book-and-go discounts. To find out more about these and other discount programs, contact your local Channel Seeds dealer.
About the Author(s)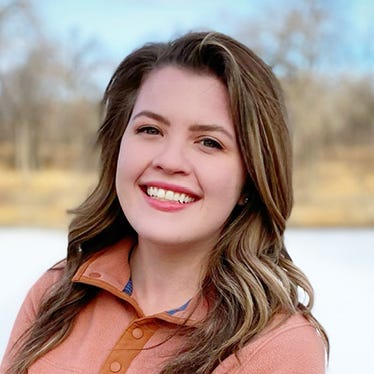 Editor, Dakota Farmer, Farm Progress
Sarah McNaughton is a graduate of North Dakota State University, with a bachelor's degree in agriculture communications, along with minors in animal science and Extension education. She is working on completing her master's degree in Extension education and youth development, also at NDSU. In her undergraduate program, she discovered a love for the agriculture industry and the people who work in it through her courses and involvement in professional and student organizations.
After graduating college, Sarah worked at KFGO Radio out of Fargo, N.D., as a farm and ranch reporter. She covered agriculture and agribusiness news for North Dakota, South Dakota and Minnesota. Most recently she was a 4-H Extension agent in Cass County, N.D., teaching, coordinating and facilitating youth programming in various project areas.
She is involved in agriculture in both her professional and personal life, serving on the executive board for North Dakota Agri-Women, and as a member in American Agri-Women, Sigma Alpha Professional Agriculture Sorority Alumni and Professional Women in Agri-business. As a life-long 4-H'er, she is a regular volunteer for North Dakota 4-H programs and events.
In her free time, she is an avid backpacker and hiker, enjoys running with her cattle dog Ripley, and can be found most summer weekends at rodeos around the Midwest.
Sarah is originally from Grand Forks, N.D., and currently resides in Fargo.
Subscribe to receive top agriculture news
Be informed daily with these free e-newsletters
You May Also Like
---