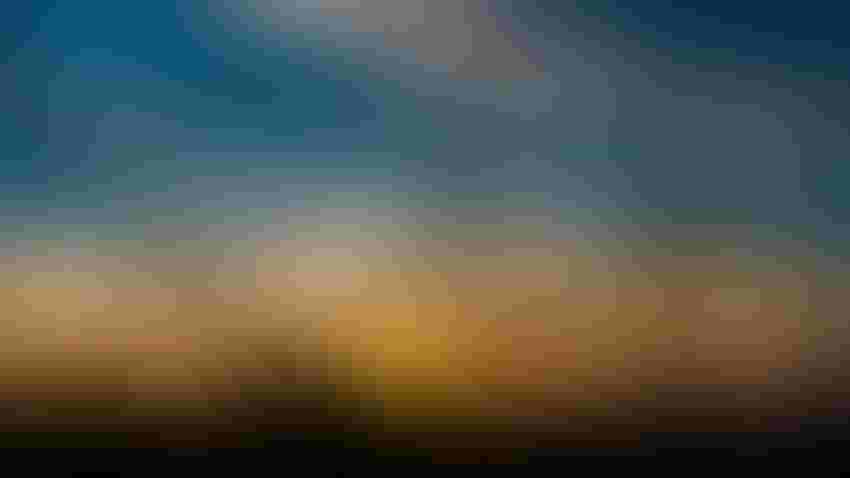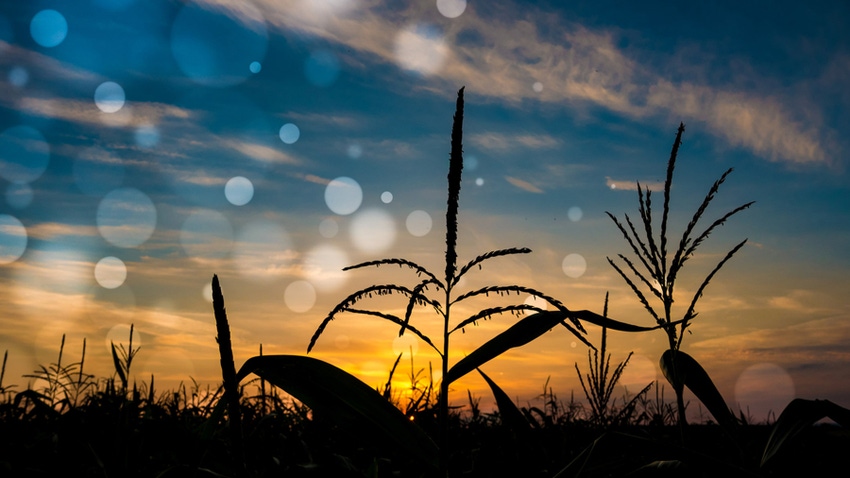 USDA surprised market watchers again today, announcing that weather conditions over the past couple months have indeed been extreme enough to warrant downward yield adjustments for the 2023 U.S. corn crop. But the increased corn acres published in the June 30 Acreage Report meant that even with the lower yields, this year's corn crop will still be the largest on record.
Corn, soybean and wheat prices all incurred double-digit losses immediately following the report.
Corn
USDA raised its 2023 U.S. corn production estimates by 55 million bushels, with a new projection of 15.320 billion bushels, assuming an average yield of 177.5 bushels per acre. Analysts were expecting to see a modest decline, with an average trade guess of 15.234 billion bushels and 176.6 bpa, respectively.
"June precipitation data for the major Corn Belt states represented an extreme downward deviation from average," today's report notes. "However, timely rainfall and cooler than normal temperatures for some of the driest parts of the Corn Belt during early July is expected to moderate the impact of June weather."
Meantime, Farm Futures grain market analyst Jacqueline Holland was skeptical that USDA would change its yield forecasts for corn ahead of the today's report because of recent Midwestern rains.
"USDA only changes its yield model ahead of the August NASS farmer surveyed yield results when there is a significant deviation from normal weather patterns," she notes.
Even so, USDA had a tricky job to fulfill for the July WASDE report, Holland adds.
"On the one hand, June rainfall totals were extremely lower than average, fulfilling USDA's requirement of an extreme weather event that would justify a downward yield revision," she says. "But what little rainfall did accumulate over the Heartland in the past couple weeks did so at optimal times and ushered in unseasonably cool weather that helped to stave off further heat damage."
"But even the lower yields aren't going to be enough to offset the bearish impacts of the June 30 Acreage report, which found planted 2023 corn acreage soaring to 94.1 million acres – a 2.1 million acre increase from the March 31 estimate," she continues. "If temperatures remain moderate and rainfall patterns return to seasonal averages over the next few weeks, the U.S. is likely to harvest its largest corn crop on record."
Beginning stocks fell by 50 million bushels, with increases to feed and residual use more than offsetting reductions for ethanol usage. Ending stocks moved to 1.402 billion bushels, which was below the average trade guess of 1.420 billion bushels.
The season-average farm price remained steady, at $4.80 per bushel.
World ending stocks for 2023/24 increased slightly, from 12.361 billion bushels in June up to 12.367 billion bushels this month.
Soybeans
For soybeans, USDA lowered its production estimates by 210 million bushels for a new total of 4.3 billion bushels. Analysts were generally expecting a steeper decline, with an average trade guess of 4.253 billion bushels. Analysts were also expecting a yield reduction, but USDA held that number steady from June's 52.0 bpa.
Ending stocks for 2022/23 failed to tighten, meantime, moving from 230 million bushels to 255 million bushels. That's still historically low, however. 2023/24 ending stocks moved from 350 million bushels to 300 million bushels, versus an average trade guess of 199 million bushels.
Exports faded 125 million bushels lower to 1.85 million bushels, which USDA attributes to lower domestic supplies and lower global imports. The season-average farm price improved 30 cents from June, moving to $12.40 per bushel.
In South America, USDA left its soybean productions for Argentina and Brazil unchanged. Argentina remains at a relatively disappointing 919 million bushels after battling widespread drought throughout the season, while Brazil is still on track to rewrite the record books with a 5.731 billion bushel harvest.
Globally, ending stocks for 2023/24 declined modestly, to 4.445 billion bushels.
Wheat
USDA showed moderate monthly improvements to its all-wheat production estimate, which is now at 1.739 billion bushels. That was well above the average trade guess of 1.683 billion bushels. Ending stocks for 2023/24 increased from 562 million bushels up to 492 million bushels – a more aggressive estimate compared to the average trade guess of 569 million bushels.
"I know we were all antsy about corn and soybean yields in today's reports, but I have been awaiting USDA's fresh look at 2023/24 wheat production and usage estimates by variety for months now," Holland says. "Firstly, I wanted to know by how much USDA would be reducing the 2023 hard red winter wheat usage categories. Even though late rains helped propel this year's crop 9% higher than last year's HRW crop at 577 million bushels, a second consecutive year of crop shortfalls has left most end users scrambling for available HRW as supplies remain tight."
As a result, USDA slashed its 2023/24 hard red winter volumes by 15% and domestic consumption by 11%, Holland adds.
"I was surprised USDA went so low on domestic usage cuts this month – based on recent export trends and robust domestic consumption data, I was expecting HRW exports to take a larger hit," she says. "However, the HRW usage curtailments mean that even though 2023/24 supplies will end on a tight note, they won't be near as tight as the same time last year. The HRW stocks-to-use ratio will in fact grow to 38% in 2023/24, compared to a much tighter 34% in 2022/23."
Additionally worth noting, Holland says USDA updated its spring wheat production data for the first time in today's report. The agency's mark of 479 million bushels was largely in line with analyst expectations, although durum production came in surprisingly low, at just 54 million bushels.
The season-average farm price spilled 20 cents lower from June to $7.50 per bushel.
Global ending stocks for 2023/24 also moved higher compared to June, trending from 9.946 billion bushels last month to 9.792 billion bushels in July. Still, that was below analyst expectations of 9.901 billion bushels.
Subscribe to receive top agriculture news
Be informed daily with these free e-newsletters
You May Also Like
---